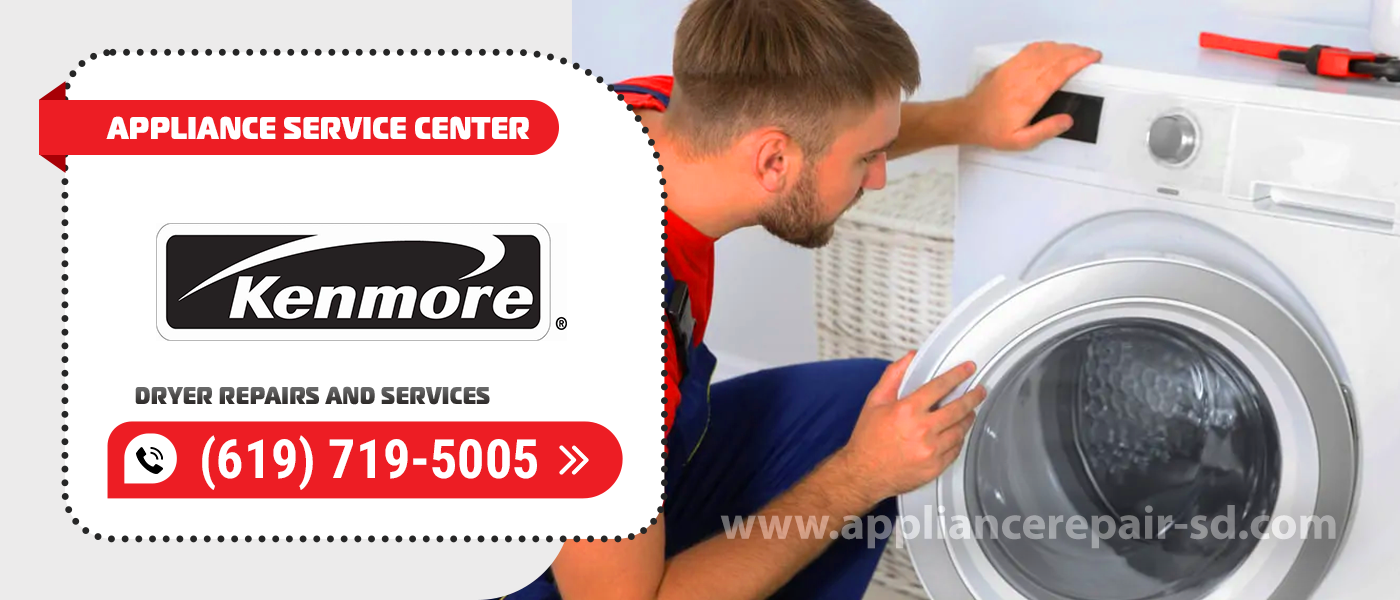 In our high-speed world, dynamics and quality are important. That's why appliances and machines are taking up more and more space in our lives. But as they serve us, they wear out and break down, and the more mechanics in an appliance, the more often it happens. Appliance Service Center will quickly and efficiently repair your Kenmore and any other manufacturer's dryer at your home. Or at our service, if necessary. Order Kenmore Dryer Repair in San Diego County from us and your appliances will work like new again.
Our team is professionals who are certified in dryer repair. A very important factor in the repair is accurate diagnosis and installation of original parts. Our craftsmen have the latest equipment and are fluent in it. Also, our service center cooperates with the manufacturer's factories. 
Our Kenmore Dryer Repair and Service will never install a Chinese knockoff. We always give a warranty on the repairs the dryer repairman does. This is the key to your confidence in the quality of our repairs.
Causes of dryer repair
Too much use and a heavy load. Any unit and household appliance, especially one that never stands idle, breaks down sooner or later. And that's when professional intervention is required, particularly by

Kenmore Dryer Repairs.

Overloading the machine or putting tangled laundry inside is a common operating disorder that often leads to repairs.

Overheating and resulting air circulation failures are also often the reason why dryer repairs are required and performed.

If the air duct has suddenly started leaking air, an urgent

Kenmore Dryer Repair and Service

are done.

Electrical problems, damage to the drive are other common reasons for the unit to malfunction.
What we offer our customers
Appliance and appliance repair from Appliance Service Center is high quality work according to standards.

We work officially. Has a full staff of specialized engineers and works without intermediaries.

Professionalism of the whole team. We work quickly and efficiently with well-established technology. Our technicians at

Kenmore Dryer Repair

regularly receive advanced training from manufacturers.

A comprehensive approach. We repair from the simplest to the most complex appliances. We carry out installation, connection, service and repair of household appliances.

We work with original spare parts from manufacturers. We work only with original replacement parts for repairs from manufacturers. This is a guarantee of quality, and they are less likely to fail when used with care. 

Promptness. After you leave an application on our site, you will be contacted by our manager to clarify the nature of the breakdown and the duration of operation. This is in order to prepare the spare parts that may be needed. 
95% of our master comes to the customer on the day of the order or at a time convenient for you. A Kenmore Dryer Repairs and Services specialist will quickly diagnose, determine the cause of the breakdown, and begin fixing it right away. After all, we have everything at our fingertips – the latest tools and necessary parts from the Kenmore manufacturer.
Our work is guaranteed for up to 3 months. Our handyman is responsible for all work done and gives you a 90-day warranty. During this period, you can contact us at any time with any questions. But this is more of an exception. Our

Kenmore Dryer Repair

technicians know how to do their work well so that your hood works very reliably. 

Quick turnaround on standard and high-end appliance repairs.

24/7 Support. Our service center is open 24 hours a day. After all, appliances can break down at any time.

Consultation of clients. We consult clients free of charge and charge only for our work.  

We repair at your home or in our workshop if necessary. Our prices for appliance repair are as balanced as possible for the client.
Appliance Service Center appreciates the time and nerves of our clients. Therefore, we understand how important it is to restore the functionality of your dryer. All you have to do is make a request at our service center and wait for a Kenmore Dryer Repair and Service technician to arrive. The work is carried out in the shortest possible time, and upon its completion the technician will provide recommendations on the further use of the equipment and for all types of services will provide a warranty.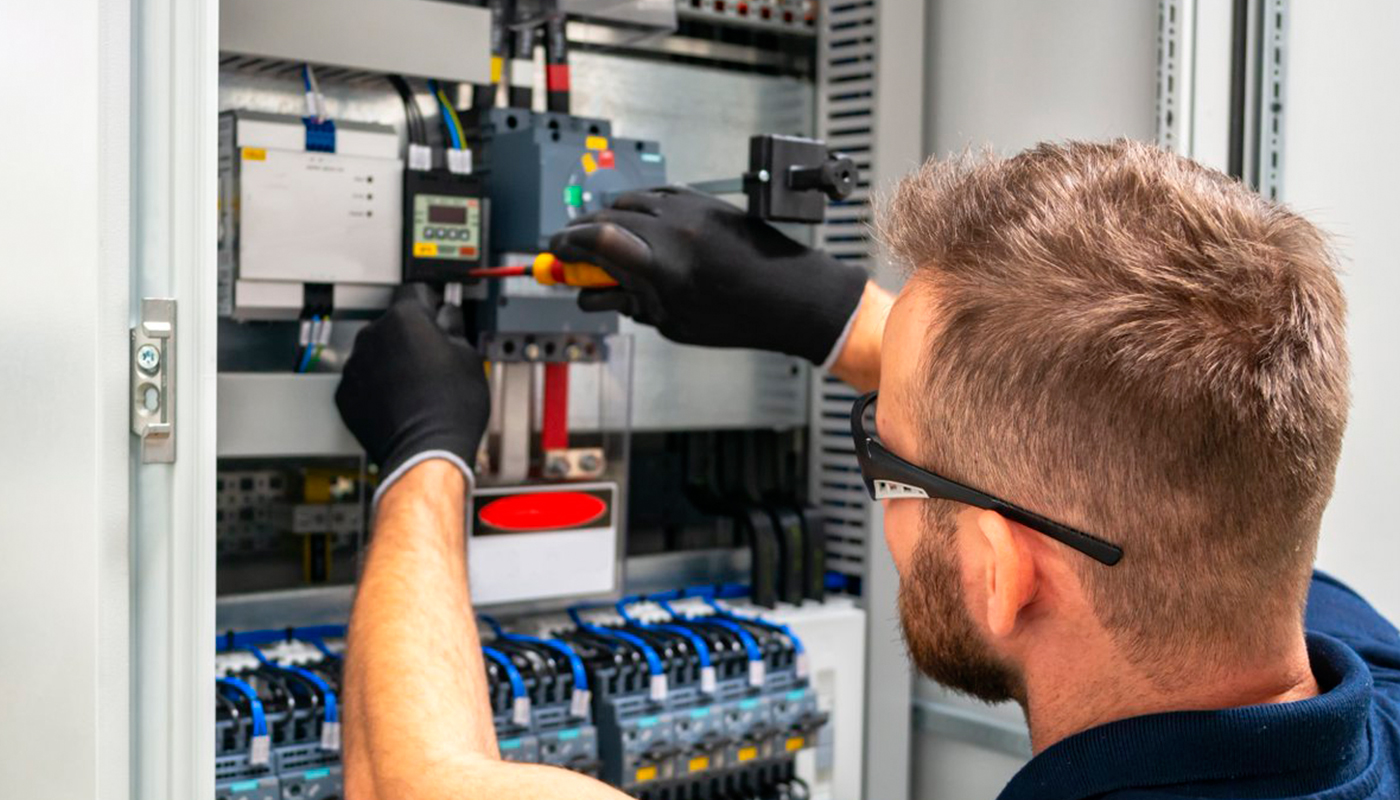 We use only professional equipment and tools, original spare parts, and high-quality consumables. Our technicians have 20 years of experience working with all types of household appliances from well-known brands. Specialists constantly improve their skills to provide you with high-quality services.
Frequently Asked Questions
You have questions about the operation of your dryer – find them on our website. And if you can't find the answer to your questions – call us directly. We will always be glad to help you.
It is not recommended to stop a running dryer cycle unless absolutely necessary. This can cause a malfunction in the control module. And the electrical part of this appliance is one of the expensive Kenmore Dryer Repair types. If the cause is not critical, it is better to wait until the dryer cycle is over. 
When you leave a request for Kenmore Dryer Repair on our website, it will be immediately handled by our manager, and you'll get a call right away. After clarifying the nature of the breakdown and agreeing on a convenient time for you to arrive, our technician will arrive at the exact place and time. In 95% of cases our technicians arrive at the site on the day of the order. We work 7 days a week.
There are many advantages and compelling arguments to turn to a professional service center. The first and important one is that a specialized service center employs Kenmore Dryer Repair professionals who have proven this through their hard work and time. The second point – only original components should be used in the work, not their fakes. And the third point – providing a warranty on all types of work.