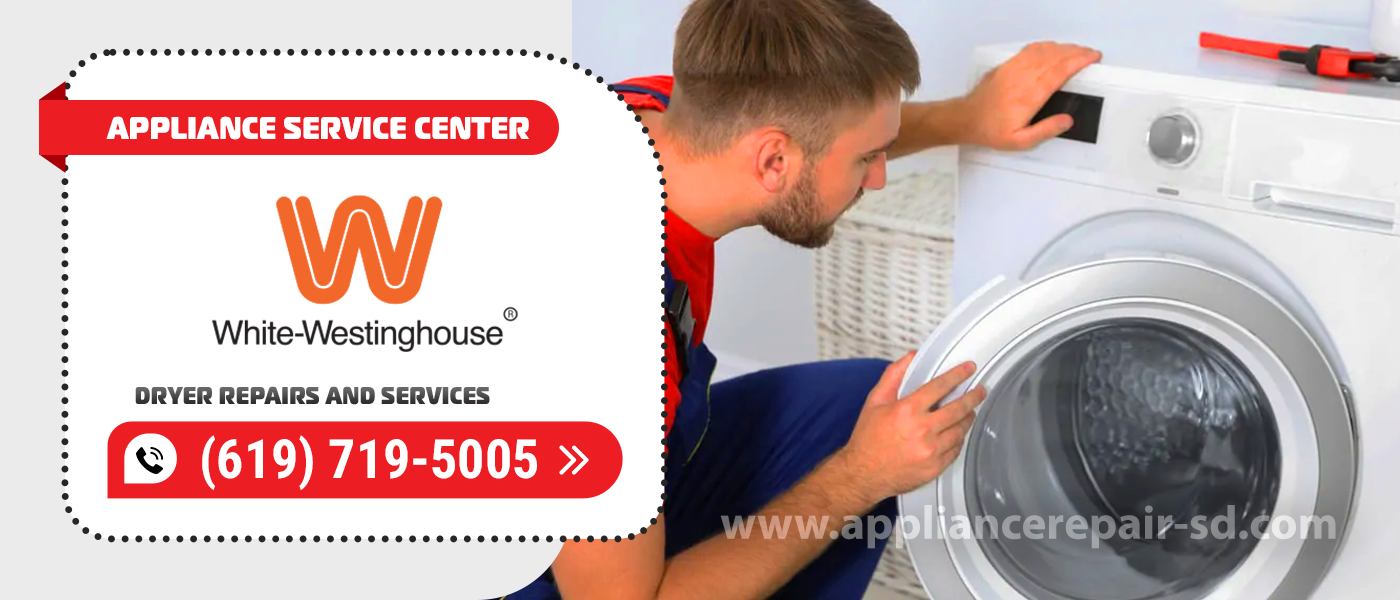 White-Westinghouse Dryer Repair
Nowadays, dryers are very popular, allowing you to dry your laundry quickly and neatly. They are often bought by homeowners who do not have the opportunity to dry laundry naturally. Also, dryers are bought for hospitals, kindergartens, hotels, sanatoriums, etc. In the case of a dryer breakdown, it is necessary to contact the Appliance Service Center. After all, only a skilled White-Westinghouse Dryer Repair in San Diego County technician with experience can quickly find the breakdown and fix it.
Our service center employs the best professional White-Westinghouse Dryer Repair and Service technicians to perform quality repairs on. They have more than 20 years of experience. We have been working since 2001.Below we will list the most common dryer breakdowns that are common in practice.
Dryer malfunctions
Excessive noise 
A dryer has many moving parts and each of them must work in concert for the unit to perform its functions properly. If you notice your dryer making a creaking, humming, or banging noise, you need to call a White-Westinghouse Dryer Repairs professional to have it inspected. 
If your dryer is making a knocking noise, it could be due to a malfunction. Most dryers have guides, which are small plastic parts located at the front of the drum. Over time, they wear out and break, causing excessive noise problems.
The dryer is not producing heat
If you hear the dryer spinning, but things stay wet afterward, it's due to insufficient heat production. Before you call the experts at White-Westinghouse Dryer Repair and Service to diagnose this problem, be sure to check your dryer settings. If the heat is not turned on properly, this could be the cause of this problem.
Control Module Problem
The most important part of the dryer is the control module. Damage to all or a specific component of the module can cause the drying cycle to be interrupted. It's worth checking all the systems in this part of the unit from time to time. 
Blown diodes and resistors can contribute to short circuits, power failure and an incomplete drying cycle. The first thing to do in this situation is to call the professionals at White-Westinghouse Dryer Repair.
The dryer doesn't turn on
There are pounds of items that go through the dryer every day. What if the dryer stops turning on? The first thing to do in this situation is to contact White-Westinghouse Dryer Repairs and Services.
Once the experts start looking for the source of the problem, the first thing to do is to pay full attention to the circuit breaker that powers the dryer. If there are constant power surges in the mains, the dryer will shut down.
The dryer does not spin
The dryer in your home is designed to dry things instantly. When the dryer does not spin, it may be due to a broken belt. This will make it impossible to dry things and get rid of creases. Because of the difficulty of replacing the belt, it will be necessary to bring in a White-Westinghouse Dryer Repair technician to do the job.
At this point, dryers are in almost every household. Finding good professionals who deal with repairs is quite difficult and there are not many of them. And when it comes to experienced craftsmen, there are even fewer. 
In our Appliance Service Center, dryer repair is handled by skilled craftsmen for whom this type of activity is one of the main tasks. You should not entrust dryer repair at home to a simple electrician, as he is unlikely to know its peculiarities. If you need help with your clothes dryer repair, please contact White-Westinghouse Dryer Repair and Service.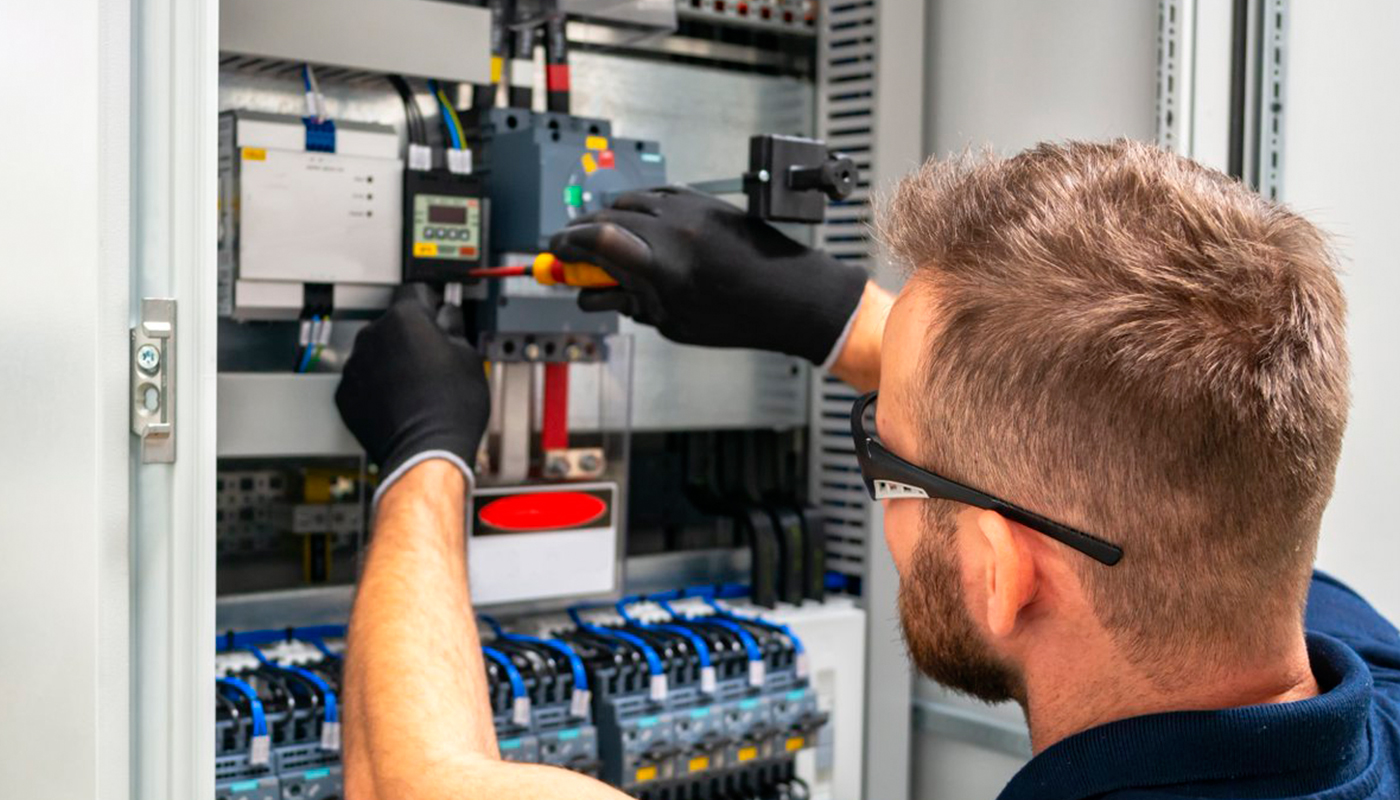 We use only professional equipment and tools, original spare parts, and high-quality consumables. Our technicians have 20 years of experience working with all types of household appliances from well-known brands. Specialists constantly improve their skills to provide you with high-quality services.
Frequently Asked Questions
During the operation of a dryer there are always questions. But you're not alone, you can always ask us your questions.
Each of our White-Westinghouse Dryer Repair technicians is regularly apprenticed by the appliance industry. They are certified and licensed to work on electrical appliances. They are proficient in all the latest technology for repairing modern appliances. Each employee has many years of experience, and many have over 20 years. 
It is extremely important to take care of your appliances! Any dryer malfunctions can directly affect the quality of your dried clothes. Not to mention the need for an early White-Westinghouse Dryer Repair. Some malfunctions can even cause complete damage to your clothes. 
You can. But if you have a certain level of knowledge and skill in the industry. Have the necessary tools for diagnosis and repair. And also, if you know where you can get the necessary spare parts, preferably original ones, but not of dubious quality. If you can't answer positively to any of these questions, use a White-Westinghouse Dryer Repair technician for an on-site visit.