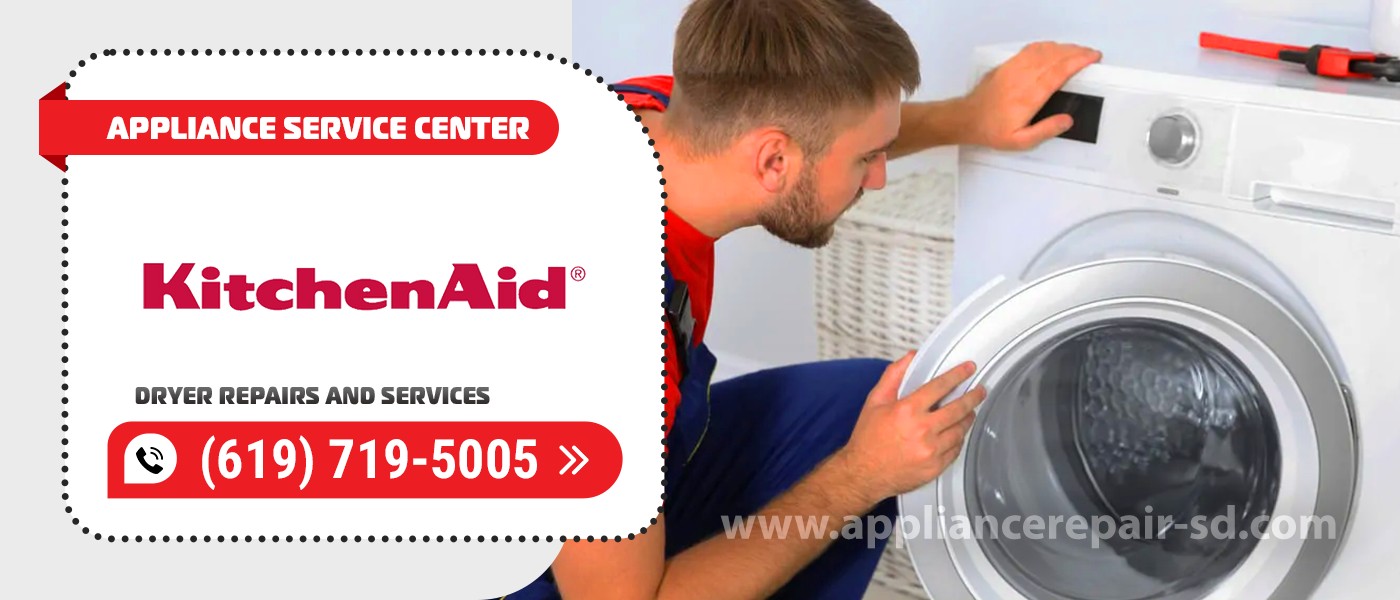 Appliance Service Center offers a wide range of KitchenAid dryer repair services. From trivial preventive maintenance to the most serious dryer breakdowns, you can come to us with any problem. All you have to do is contact us and order KitchenAid Dryer Repair in San Diego County. And your appliance will be in good hands.
You can find complete information about all our services and prices right on the website. The price policy of the repair shop will pleasantly surprise you! Breakdowns in dryers always happen at the most inopportune moment, so most of our customers apply for urgent repairs. And we're happy to accommodate – our KitchenAid Dryer Repair and Service technicians work as quickly as possible. 
Not only is the visit completely free, but it's also fast – with us, you don't have to worry about an efficient KitchenAid Dryer Repairs. For every customer, we guarantee that your dryer will be serviced within 24 hours of the call. To order a repair, call or apply online.
Why Do Dryers Break?
Modern dryers, of course, are superior to older models in reliability and functionality. But no matter how perfect the appliances may seem, they're prone to some breakdowns, too. Even durable brands KitchenAid, too, sooner or later break down. So, the question of inexpensive and quality KitchenAid Dryer Repair and Service is relevant to all homeowners. And the Appliance Service Center is ready to help you do just that.
If you want your dryer to last longer, follow the operating guidelines – breaking them is considered one of the most common causes of malfunction. Your appliance may have been subjected to natural wear and tear. Components (engine, shock absorbers and dampers, etc.) wear out faster because they are under a great deal of stress. Then the components need to be replaced – call our repair shop for this. Our KitchenAid Dryer Repair specialist.
Do-it-yourself repairs: pros and cons
If you have some experience in this business – you can try. But there are still risks: what if you buy the wrong part, break the repair technology, or generally incorrectly determine the cause of the breakdown. Then, it is likely that you will still have to call a KitchenAid Dryer Repairs and Services technician after the work is done. 
For inexperienced users, it is better not to take on repairs, even if you want to save money. You can't save money on professional service, especially since the cost of services in our service center is acceptable. Cooperation with us will not hit the wallet. 
After all, in addition to low prices, we offer free diagnostics, if the customer agrees to further repairs. There is also no charge for the arrival of the technician.
Advantages of working with us
Our services are available to all residents. Our service is mobile and prompt. One of the main advantages of our workshop is the comprehensive warranty for all services. The handyman provides documentation of the KitchenAid Dryer Repair produced and the components installed. The warranty period is up to 3 months. But we know how to repair appliances reliably, so you do not have to contact us again.
Contact us 7 days a week!
To order an urgent repair you can use our online service. Requests on the site are accepted around the clock, masters leave at home daily. Place your order and our manager will call you back as soon as possible. Whatever the malfunction of your dryer, we guarantee efficiency, pleasant cost, and complete repair safety. 
Call to learn more! Our technicians will repair anything that can be repaired, and what needs to be replaced will be replaced.
Appliance Service Center will repair appliances of any complexity in a very short time. We repair modern appliances as well as old appliances, guaranteeing a high quality of our work. We are close to our customers' interests and their desire to regain their former comfort. Our KitchenAid Dryer Repair and Service technicians will do their best to ensure that appliance owners also enjoy our service and comfort. Quality is our end goal! Prices are transparent and affordable.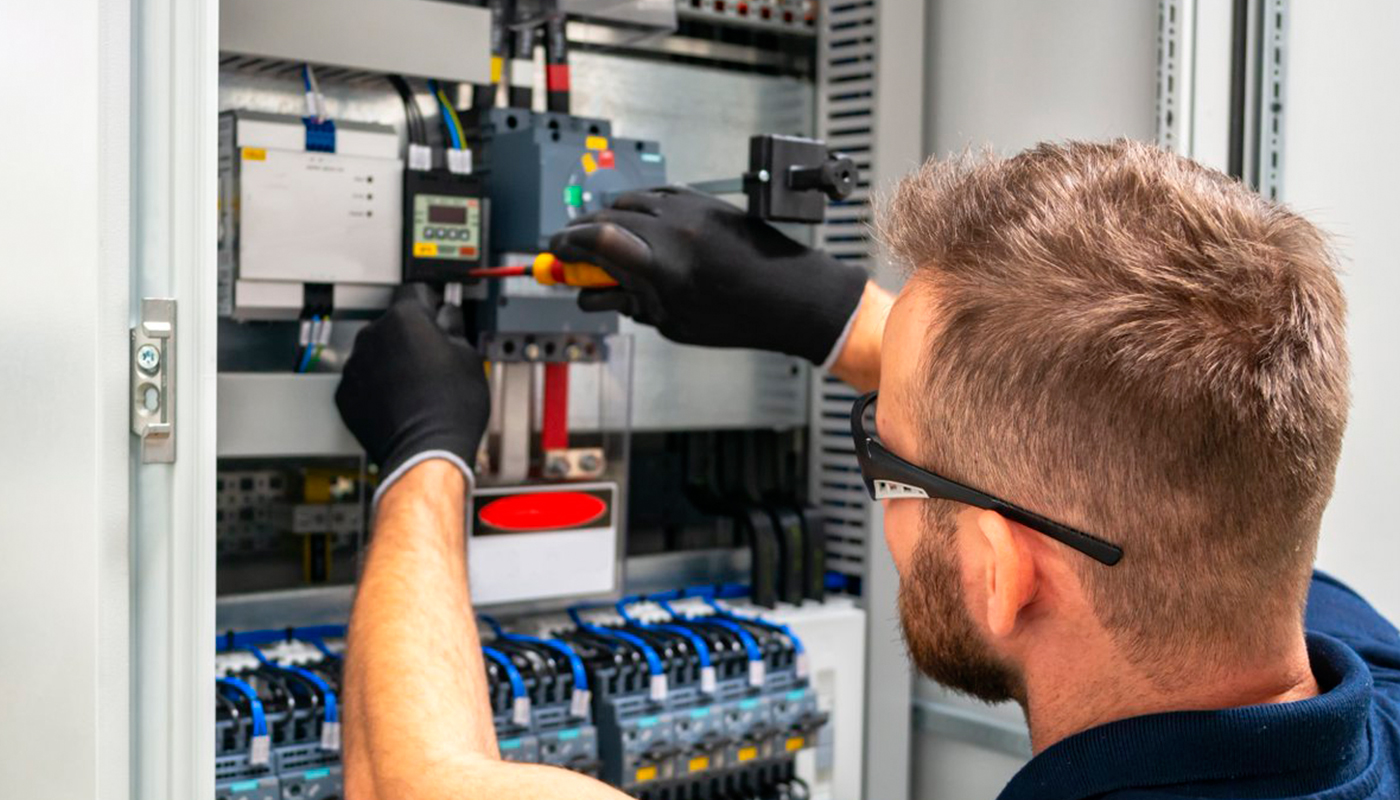 We use only professional equipment and tools, original spare parts, and high-quality consumables. Our technicians have 20 years of experience working with all types of household appliances from well-known brands. Specialists constantly improve their skills to provide you with high-quality services.
Frequently Asked Questions
If you want a professional answer to your question, visit our website or call our hotline.
Starting capacitors for dryers are responsible for the operation of the electric motor, whose task is to rotate the drum. Such an element is characteristic of asynchronous motors. In the event of a breakdown, you should call a KitchenAid Dryer Repair technician and replace the failed part with a new one. It is not justified and expensive to repair a broken condenser.
After each cycle of your dryer, you should give it time to rest – 40 minutes to an hour. You should also wipe it dry from the inside with a soft cloth. Every hundred cycles, the heat exchanger will need to be cleaned. It can be rinsed with warm running water and then thoroughly dried. Also, regular service by KitchenAid Dryer Repair specialists will keep the dryer working properly for more than 10 years.
You can. But if you have a certain level of knowledge and skill in repairing these appliances. Have the necessary tools for diagnostics and repair. And also, if you know where to get necessary spare parts, preferably original ones, but not of dubious quality. If you can't answer any of these questions positively, use KitchenAid Dryer Repair at your home.