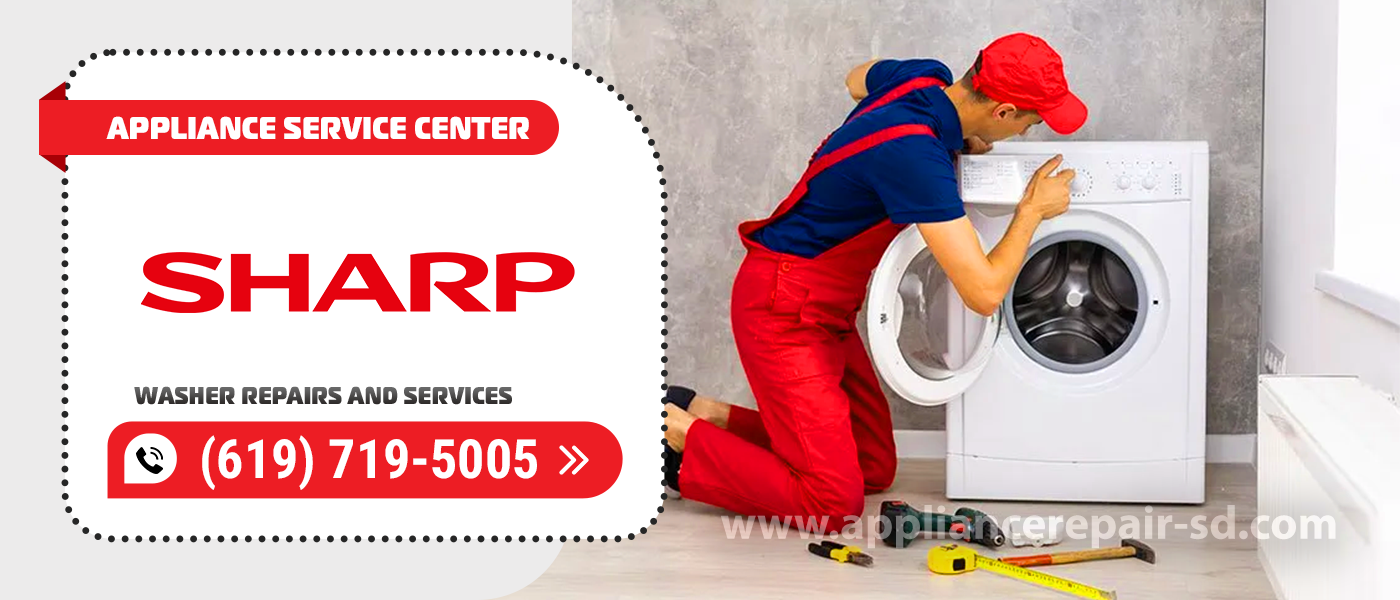 Sharp Washing Machine Repair
If you are looking for professionals who can get your appliance repaired quickly, contact the Appliance Service Center. Sharp Washing Repair in San Diego County is quite a sought-after service since we use our washing machine every day. The washing machine has become so indispensable that even the slightest malfunction can cause serious problems. We have experienced craftsmen who know all the features of appliances from different brands and have modern repair equipment, which makes it possible to guarantee an excellent result.
Why this company? 
Our company provides quality Sharp Washing Repair and Service at the right time for the client. Modern appliances tend to be very reliable and last a long time. However, even trusted brands can malfunction.
Sharp Washing Repairs should be trusted to professional craftsmen, because only then can you count on the fastest possible repair of a breakdown. We perform soldering cracks, cleaning and adjusting the control unit, repairing leaks, replacing the heat, bearings and shock absorbers, repairing the electronic module and motor, repairing breakdowns of body components, manhole cuffs, belts, cleaning filters or changing them when worn out.
Our Sharp Washing Repair and Service specialists are educated and experienced, allowing us to execute the order at a truly high professional level. During the production of replacement parts, we use the manufacturer's parts.
Appliance Service Center is a team of professionals with years of experience. At Sharp Washer Repair we use special equipment and innovative techniques, which allows us to quickly and efficiently fix problems of any complexity. Also, each customer receives free expert advice on the proper operation of the washing machine in order to prevent breakdowns in the future.
Addressing our company to order repairs, customers can be sure of their high quality. Technique after the work of our masters will be able to serve for a long period.
Once the order for Sharp Washing Repair is received, our staff will promptly go to the address of the customer of the works. They are equipped with all the necessary equipment and tools, and all the necessary spare parts are available. This helps to carry out the work at a high level, with the provision of maximum convenience for the customer. 
You can also invite our specialists to install new appliances – they will perform the necessary procedures and issue a warranty certificate. Installation of the washing machine is carried out by our specialists in the shortest possible time.
Sharp Washing Repairs and Services can be done at the customer's home. If the nature of the breakdown does not allow this to be done on site, the faulty unit is removed and then brought to our workshop. If replacement parts are needed, all work can be done on the spot, without bringing the unit to the office. Removed spare part master carefully placed in place after the end of the work.
When to call a master for washing machine repair
Modern household appliances are powerful, productive, functional, but this does not guarantee the absence of failures after some time after the start of operation. Two identical washing machines can break down after one year of use and after five years.
To determine what kind of malfunctions occurred in the technique, you need to make a diagnosis. Without special skills and equipment, this task cannot be performed. However, it is possible to assess the "symptoms" of malfunctions without involving a specialist. Timely referral to the service center will help to reduce repair costs and speed up the entire process. 
And, of course, it is not recommended to continue to use the device with obvious signs of failure, so as not to aggravate the situation.
At our service center, craftsmen will offer all possible options for a profitable solution to the problem with the breakdown of the device. Sharp Washing Repair is performed even for models that have already been discontinued.
Appliance Service Center has been in the market since 2001. All our craftsmen have more than 15 years of experience, and regularly take advanced training courses. We do Sharp Washing Repair and Service, and all our customers get all the services of interest from the comfort of their home or office. To contact us, you can call the number given or leave a completed form on the website and our manager will contact you as soon as possible.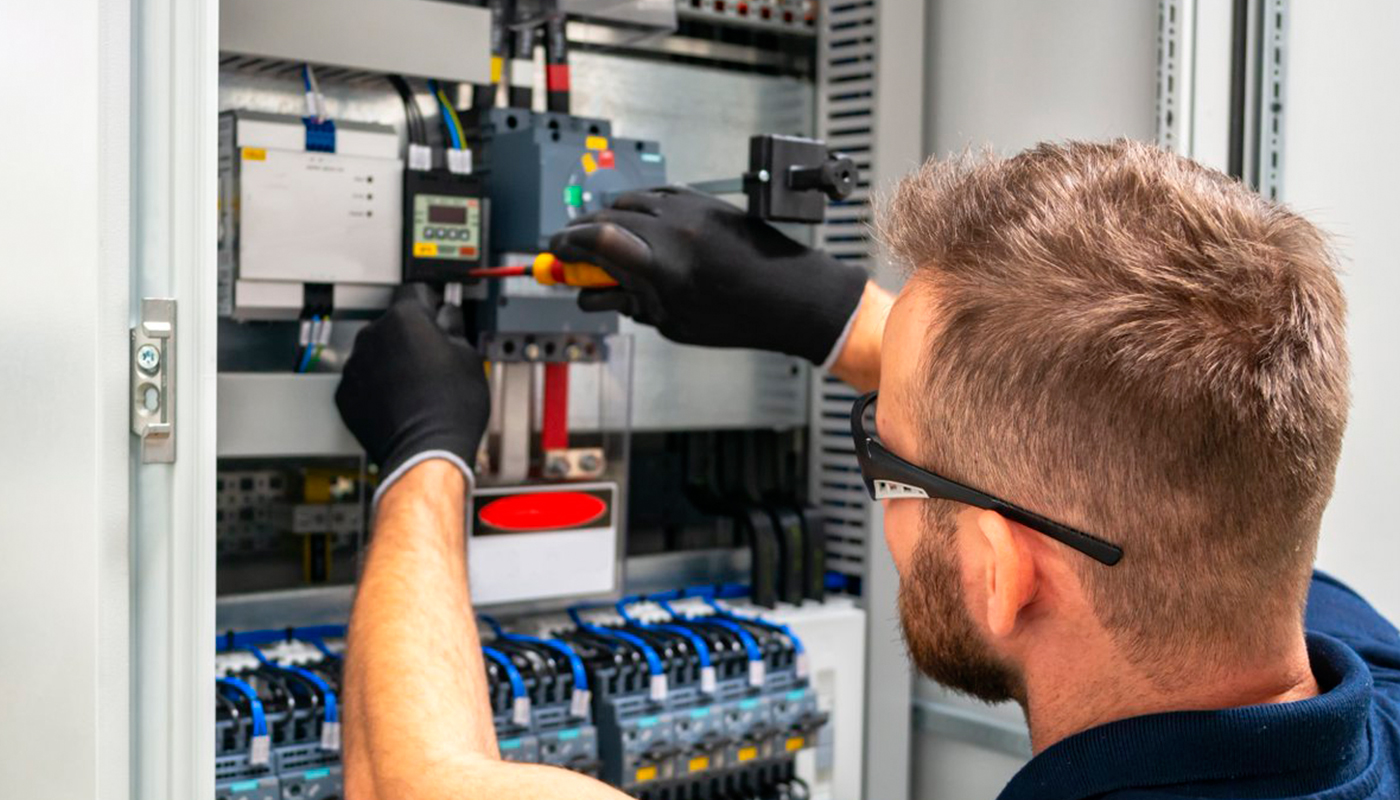 We use only professional equipment and tools, original spare parts, and high-quality consumables. Our technicians have 20 years of experience working with all types of household appliances from well-known brands. Specialists constantly improve their skills to provide you with high-quality services.
Frequently Asked Questions
Do you have questions about washer repair? Before you contact our operator, we suggest you look at the frequently asked questions that our company's customers ask.
A blown fuse in your washing machine can be caused by several things:
Overloading.

Improper washing program selection.

Damaged heater.

Improper connection.

Damaged power cord.
For Sharp Washer Repair contact our company.
Of course, we always welcome our loyal customers and give them special offers and discounts on washer repair. If you are our regular customer, please indicate this when ordering Sharp Washer Repair and we will be happy to provide you with information on available discounts and promotions. We value our customers and always try to meet their needs.
If your washer doesn't turn on, there could be several reasons:
Improper connection to the power source.

Damaged power cords.

Defective switch.

Faulty power supply.

Defective control board.

Damaged door sensor.
If the problem cannot be corrected by self-diagnosis and repair, contact our service center for Sharp Washer Repair.