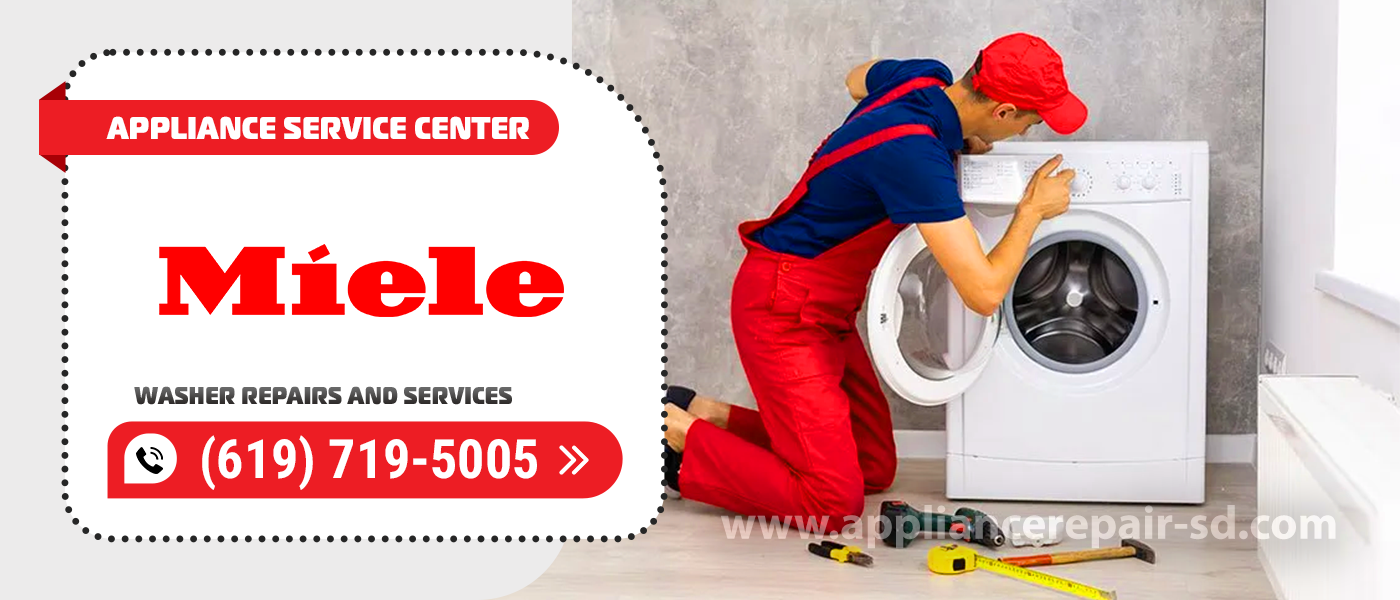 Miele Washing Machine Repair
Appliance Service Center has been around since 2001 and delights its customers with fast and economical repairs. The washer is a convenience and personal time saver. You can safely throw your dirty things in there, quietly do other things at home and wait until the washing machine will do everything for you. It makes life much easier. Therefore, when the washing machine fails, a number of inconveniences are created, and in this case, it is important to find the company that will provide quality Miele Washing Repair in San Diego County at the lowest prices. And you have found it, it is a company called Appliance Service Center. 
We have only qualified professionals on staff who can provide you with any type of Miele Washing Repair and Service for all brands of appliances. They won't take up any extra time, and we vouch for their work. You will also get an official warranty on the services provided. All you have to do is contact us if you notice something wrong with your washer!
Typical faults of washing machines, which we eliminate
The appliance doesn't draw water
Such a problem occurs because of a broken valve control unit. Sometimes it is trivial to simply forget to open the water tap. In such non-confusing cases, it is better to contact our Miele Washing Repairs specialist.
The machine doesn't drain the water
The main reasons are the breakage of the drain pump, or the filter is too dirty.  Our professional will help you to clean the filter and make any kind of Miele Washing Repair and Service in general. 
Premature drainage of water
Can occur due to improper connection or failure of the control unit. With such a breakdown it is better not to hesitate and use the services of our professional who will be happy to provide you with Miele Washing Repair of all components.
Water leakage
Such trouble can occur due to a damaged spigot, a burst cuff, breach of the integrity of the drum. Sometimes the cause of water under the machine can be washing non-absorbent bedding and curtains.
Extraneous sounds during the washing process
Knocking and grinding may occur in case of foreign objects in the drum, bearing failure, as well as uneven distribution of laundry during washing. Miele Washing Repairs and Services specialists will be able to accurately diagnose the problem.
Why our company?
Specialists of our company qualitatively and quickly perform repair of washers from different manufacturers. We offer affordable prices for quality washing repairs and services. Washers appeared on the domestic market not so long ago, but they have already managed to win consumer acceptance. And it is not surprising: they are characterized by ease of operation and good functionality. By trusting us you get a guarantee:
Prompt performance of the task, regardless of its complexity;

High quality repair;

Cost savings;

Individual approach to a specific order.
Also, we employ experienced craftsmen who know all the features of different brands of equipment and have modern repair equipment, which makes it possible to guarantee an excellent result. Another advantage that our clients enjoy is the high speed of work. In 90% of cases, our specialist arrives at the customer on the same day. The repairer quickly finds the cause of the breakdown and provide Miele Washing Repair. 
Don't forget that the Appliance Service Center can deal with absolutely any complex breakdown of your appliances, including your washer. Our specialists will be happy to assist you and provide Miele Washing Repair and Service of any complexity. You can call us or leave a completed form on our website, and we will get back to you as soon as possible!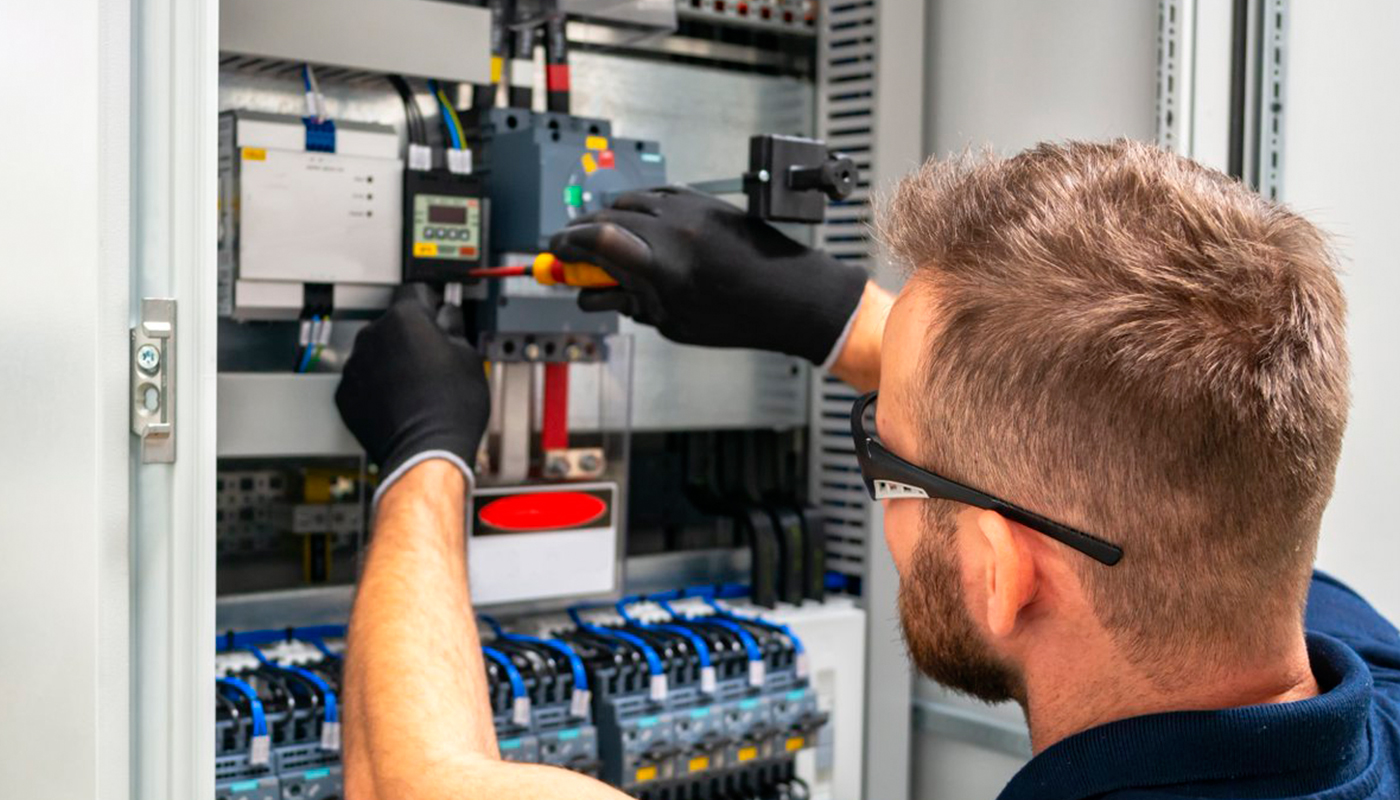 We use only professional equipment and tools, original spare parts, and high-quality consumables. Our technicians have 20 years of experience working with all types of household appliances from well-known brands. Specialists constantly improve their skills to provide you with high-quality services.
Frequently Asked Questions
Do you have questions about washer repair? Before you contact our operator, we advise you to look through the frequently asked questions of our company's customers.
There could be several reasons for this:
Incorrect water level setting. 

A clogged filter.

A damaged water valve.

Defective water level sensor.

Clogged water supply hose.

Defective drain pump.
If you can't identify and fix the cause yourself, it's recommended that you contact a Miele Washer Repair professional who can diagnose and fix the problem.
The washer repair process includes several steps:
Diagnosing the malfunction. 

Estimating the cost of repair. 

Ordering parts. 

Installing new parts. 

Testing and inspection. 

Issuance of a warranty. 
Typically, Miele Washer Repair turnaround time depends on the complexity of the problem, availability of necessary parts and our busy schedule. 
There are several possible reasons why your washer doesn't spin the laundry or doesn't do it enough:
Overloading the drum. 

Uneven flooring. 

Problems with the pump. 

Problems with the electronics. 

Worn out bearings.