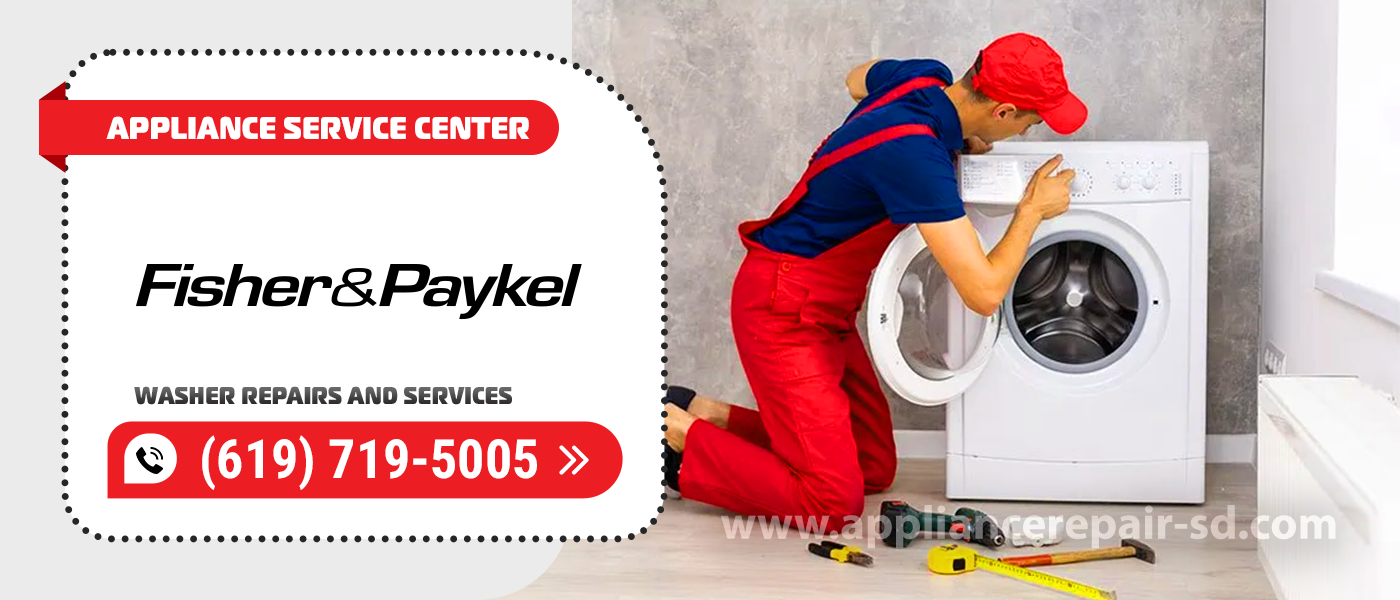 Fisher&Paykel Washing Machine Repair
Washing machines, at least sometimes, but require repair. The general principles of all devices allow you to form a list of the most frequent malfunctions and their causes, which allows all washing machine owners to prevent negative consequences. In these situations, you can turn to the proven specialists at Appliance Service Center. The best option for solving complex problems in washing machine repair is the team of professionals at Fisher & Paykel Washing Repair in San Diego County that handles both household and other appliance repairs.
The appliance repair specialists at Fisher & Paykel Washing Repair and Service repair dozens of washing machines every day, and often encounter the same breakdowns that fall into the typical group. Knowing what these malfunctions are, and what causes they are provoked by, you can prevent them rather than extend the life of your washing machine.
The water does not heat up
Sooner or later almost every user faces a similar problem. The most common causes of such a malfunction: 
Failure of the heating element? In most cases, this is the problem. Master of Repair note that the THEN fails faster in those who prefer to do laundry at high temperatures and use boiling. In our company we have professional specialists in electrical networks

Fisher & Paykel Washing Repairs

who will eliminate this problem in the shortest possible time;

Breakage of the power circuit of the heating element. Much more rarely the cause of this breakdown turns out to be a malfunction of sensors or a problem with the control unit;

Repair of the washing machine in all these cases independently to carry out the extremely not recommended – it is necessary to address experts of

Fisher & Paykel Washing Repair and Service.
No water in the washing machine
The design of the washing machine is such that water enters it through the inlet valve, which is opened for a short time to start the water. Consequently, if water is not flowing into the washing machine, the cause may lie in the following:
A faulty inlet valve, which often occurs due to a clogged screen, which is located in front of the inlet valve. If the house has old rusty pipes and at the same time there are spikes in water pressure in the system, scale can come off and clog the grid;

A faulty control unit can also cause this failure, but these are very rare;

Blocked water tap – albeit trivial and obvious, but still common cause, which does not allow the machine to draw water, but to eliminate this "malfunction" is not difficult. If you've checked all possible causes and no improvement is noticeable, call

Fisher & Paykel Washing Repair

immediately. 
The washing machine does not drain the water
This malfunction is in the list of the most common. Most often it is provoked by one of the following factors:
Clogged filter; 

The drain system from the tank to the drain pump filter can be clogged; 

Drain pump failure is a more serious problem that can be triggered by either its wear and tear or a clogged filter. 
We have experts at Fisher & Paykel Washing Repairs and Services, and they will fix this problem.
Drum not spinning or no spin
The most serious cause of problems with drum rotation is a broken motor. During washing, it carries the most serious loads, because it rotates the drum with kilograms of laundry and maintains a high drum rotation speed during spinning. 
During operation, it gets seriously hot, so it takes some time to cool down. Usually, this doesn't cause any problems, but if you do several washes in a row, it can cause the motor to overheat, which will provoke a short circuit inside, and after that it's easier to replace the motor than to make complicated repairs. We have professional Fisher & Paykel Washing Repair, and they will fix this problem very quickly.
It is often cheaper to have your washing machine repaired than to buy a new one. So why not keep using such equipment at the slightest suspicion of a breakdown but call the Appliance Service Center. No matter what is preventing your appliance from working properly, our Fisher & Paykel Washing Repair and Service technicians will repair it for you. Our appliance repair engineers are available seven days a week, so you can be assured of fast service.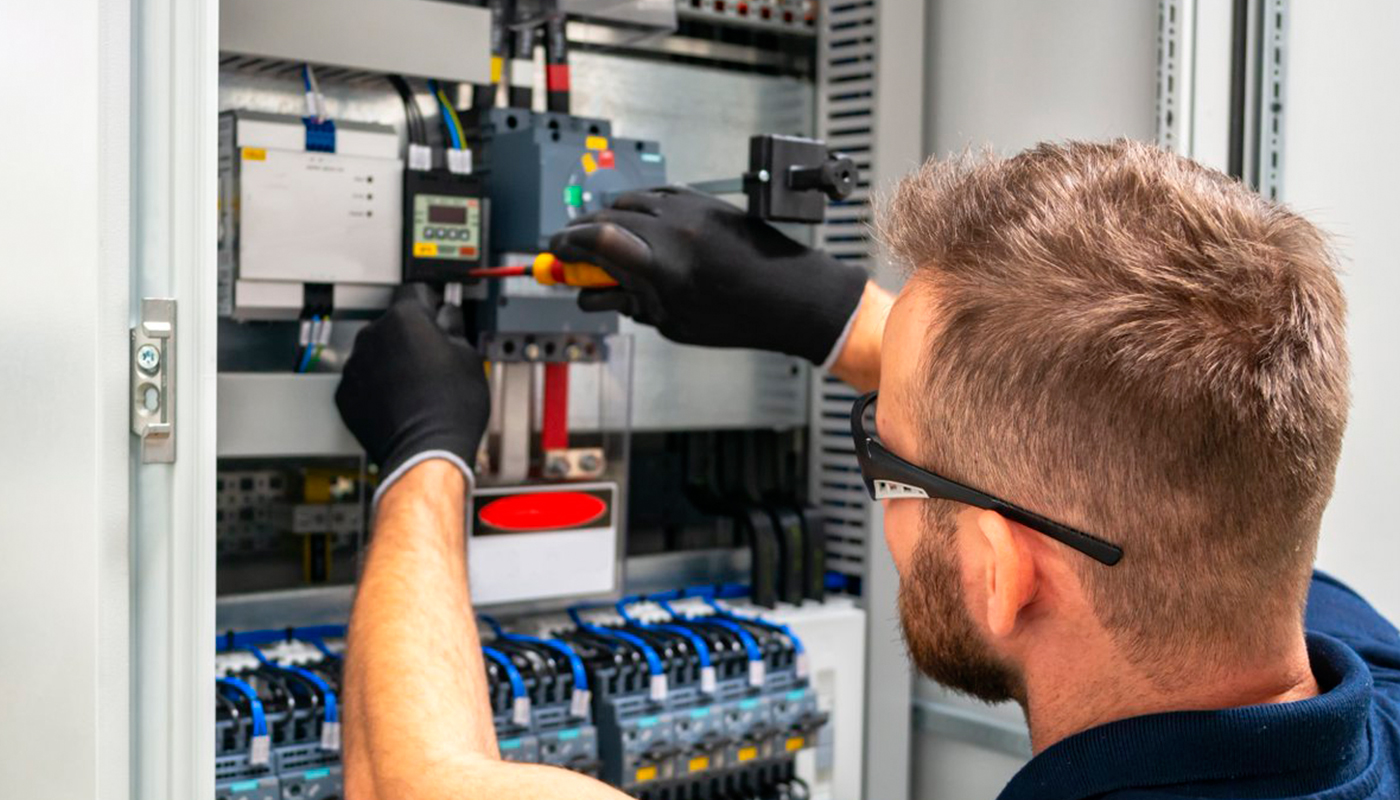 We use only professional equipment and tools, original spare parts, and high-quality consumables. Our technicians have 20 years of experience working with all types of household appliances from well-known brands. Specialists constantly improve their skills to provide you with high-quality services.
Frequently Asked Questions
If you have any questions or concerns, don't hesitate to contact us. Our team of experts is always ready to help and provide useful information. We strive to improve our customers' experience and provide them with the highest level of satisfaction from working with us.
To order Fisher&Paykel Washer Repair service, you need to provide the following information to the manager: brand and model of the washing machine, description of the malfunction and possible reasons for it. You also need to provide your address and preferred time for repair work.
One of the reasons your washer won't start could be the failure of the electronic control module as a result of moisture or a power surge. In addition, mechanical problems, such as malfunction or wear and tear of parts over time, can also lead to interoperability. In any case, you should contact a qualified technician to troubleshoot and restore your washing machine to working order.
Yes, it is possible to pay for the call of the master at home for washer repair not only in cash, but also through a terminal or website (online). It is important to note that the company does not charge for the arrival of the master and diagnosis in the case of further repair of the washer.