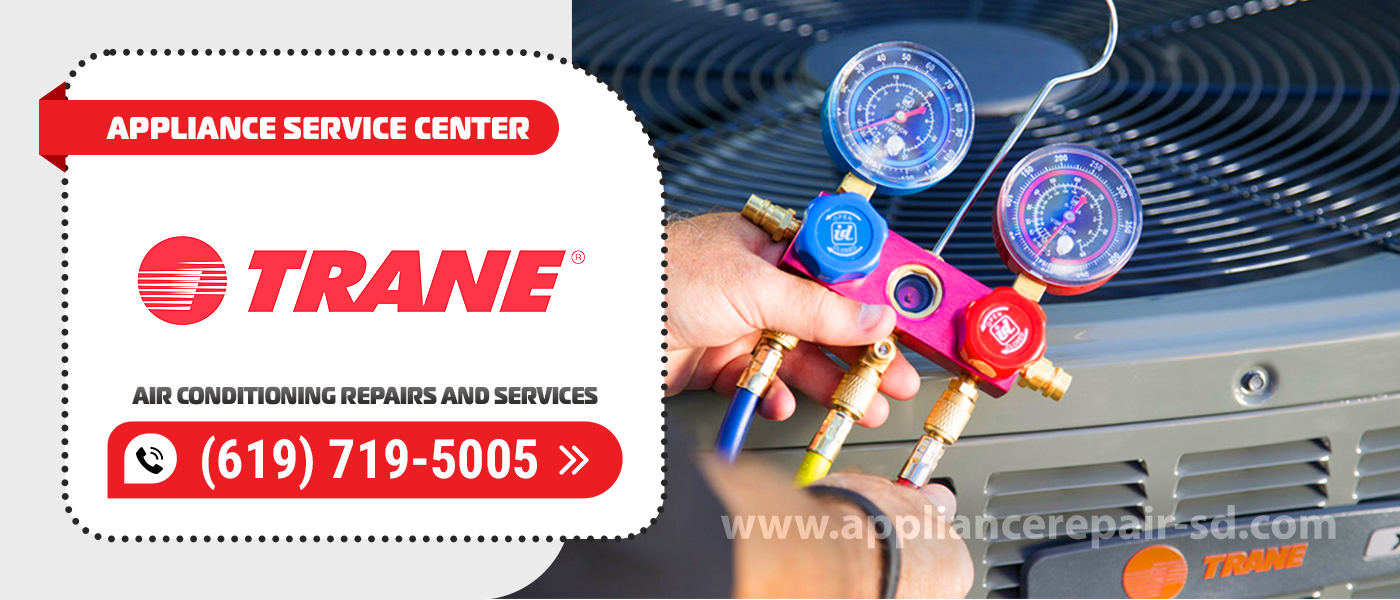 Trane Air Conditioner Repair
Every year the number of air conditioners in use is steadily increasing, and with it the demand for their repair in case of malfunction. That's why it's so important to know right away how serious the problem is and how much time it will take to fix it. Contact Appliance Service Center for repairs. The experts at Trane Air Conditioner Repair in San Diego County, CA will troubleshoot the problem quickly and fix it.
In any case, any split system malfunction should be fixed as soon as possible, with the help of Trane Air Conditioner Repair and Service technicians before the problem gets any worse, up to and including the need for a complete replacement of your home air conditioner.
The most common types of malfunctions
When determining the approximate cause of a malfunctioning air conditioner, it is worth paying attention to external manifestations by which you can make an initial "diagnosis."
Not cooling the air in the room
Such behavior is typical for a very wide range of reasons, having different levels of complexity, and therefore, it is important to immediately check the items that can be eliminated without problems by yourself. Most often such problems occur for the following reasons: errors in the setting of the air conditioner, clogged filters, or a drop in compressor power.
Of course, at detection of such trouble you should start checking just from the settings, making sure that cooling mode is activated and not heating air. If the settings are correct, you should visually evaluate the condition of the filters and, if necessary, clean them. If this cannot be done, or if this does not help, it is time to call Trane Air Conditioner Repairs.
Insufficient airflow
As in the previous case, it makes sense to pay attention to the condition of the filters, because with even a little technical skill, you can clean them yourself by following the instructions carefully. If the filters are fine or cleaning them does not bring the desired result, the problem should be addressed by Trane Air Conditioner Repair and Service, because this behavior of the air conditioner may indicate very serious problems.
Spontaneous shutdowns during operation
There are several reasons that can cause such behavior of the air conditioner and all of them are not particularly suitable for fixing by yourself. For example, one such reason could be overheating of the compressor drive, which would mean that there are unforeseen stresses on it or even critical breakdowns that require replacement. Also, such malfunctions can be caused by the breakdown of the control board, which does not provide for self-repair at all, but a call for Trane Air Conditioner Repair technicians.
Air conditioner does not turn on
As ridiculous as it may sound, but first you must make sure that it is really plugged in. Only after that should you start looking for other probable causes of the inability to turn on, such as a faulty compressor, short circuits in the starting capacitors or breakdowns in the control board. All of them, however, require mandatory repair by professionals who specialize in Trane Air Conditioner Repairs and Services.
The indoor unit is "crying"
During normal air conditioner functioning, the condensate that appears should be carried away imperceptibly from the inside unit along a special line to the outside, without causing any inconveniences. If it does not happen there is a very real danger to flood walls, techniques, and wires with the most unpleasant consequences, up to fire because of a short circuit.
That is why it is so important to detect and eliminate the cause of leaking condensate in time. In case it is evacuated from the indoor unit by gravity, the cause of the problem is most likely a clogged drain hose, which with some skill can be corrected by yourself. In systems with a forced drain, problems can be caused by a faulty pump, which is best left to a Trane Air Conditioner Repair technician to replace.
In general, air conditioners belong to a reliable and durable category of home appliances, allowing you to solve most of the problems that arise with timely repairs. However, it's important that you evaluate your options wisely and contact an Appliance Service Center as soon as the need arises. Trane Air Conditioner Repair and Service technicians will help solve all problems related to the breakdown of your air conditioner.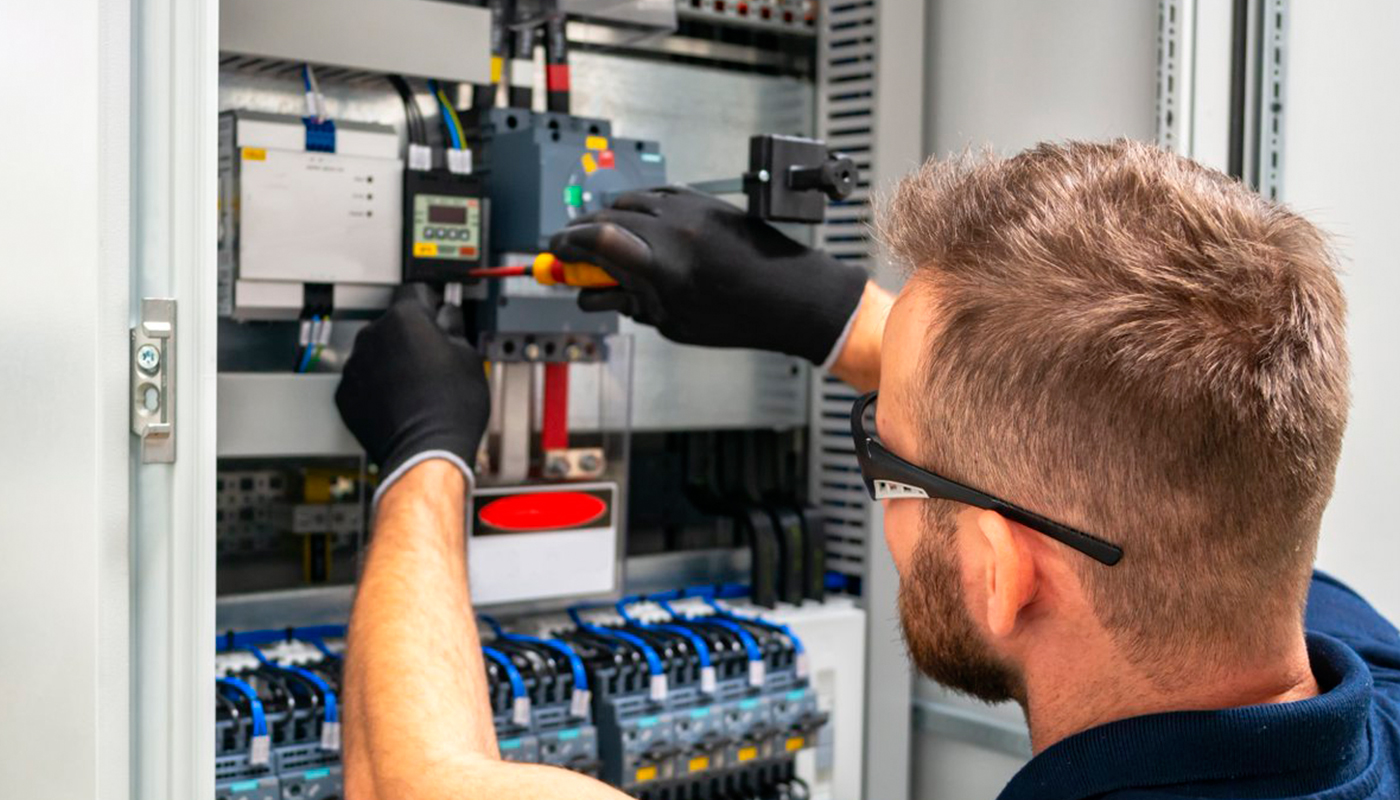 We use only professional equipment and tools, original spare parts, and high-quality consumables. Our technicians have 20 years of experience working with all types of household appliances from well-known brands. Specialists constantly improve their skills to provide you with high-quality services.
Frequently Asked Questions
All of your questions can be answered by our experienced technicians, who have many years of successful experience in repair and maintenance.
The equipment may stop producing the right amount of temperature. Overheating and, consequently, overloading the system occurs when the unit is heavily soiled or windows are open in the room, causing temperature fluctuations. Our Trane Air Conditioner Repair technicians perform a comprehensive cleaning of the filter, evaporators, and the rest of the system. This procedure usually helps to remove the cause of the problem and increase the productivity of the air conditioner several times over!
It is possible to fix minor malfunctions by yourself if you understand the technique. But you should remember that professionals will do it more efficiently and reliably. Some breakages have a hidden nature – it is possible to detect them only if you completely disassemble the technique and use special equipment. Often, Trane Air Conditioner Repair requires replacement of certain parts. And the original spare parts are not available everywhere and not at everyone. But most importantly, unprofessional intervention can aggravate the problem and be dangerous to your life.
We repair quickly and at affordable prices, thanks to our own stock of spare parts. Our repair price is affordable because we work directly with appliance manufacturers. Faster, as we do not have to wait weeks for the necessary parts. We stock the most commonly used parts for Trane Air Conditioner Repair. Best of all, we only work with original accessories.