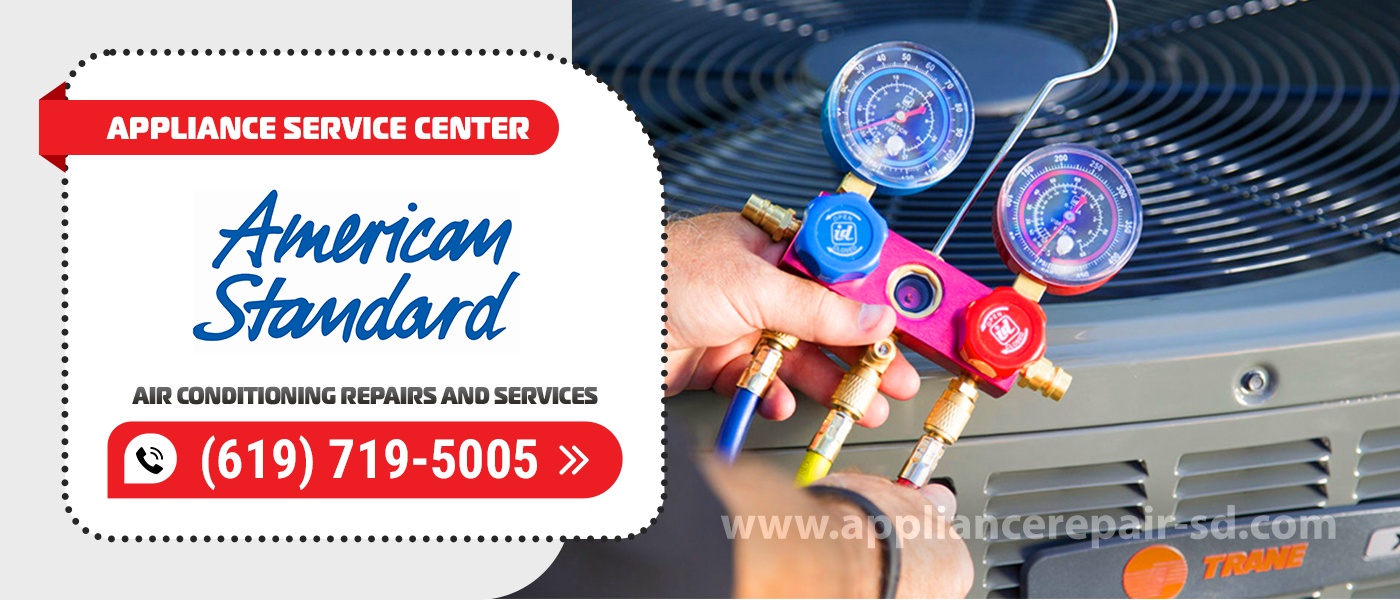 American Standard Air Conditioner Repair
An air conditioner is considered equipment that requires a certain amount of care and can break down if not taken care of properly. To diagnose problems, you can contact our Appliance Service Center. To avoid the origin of similar difficulties, the professionals at American Standard Air Conditioner Repair in San Diego County. It is recommended to carry out ongoing air conditioner warranty maintenance, which will significantly prolong the life of your air conditioner.
The main types of air conditioner breakdowns include
Delayed cold/heat switching
Caused by the need to change the direction of the freon flow to the other direction, which is done after the pressure is equalized to avoid compressor failure. Our American Standard Air Conditioner Repair and Service technicians will quickly fix all freon charge related breakdowns.
Dirty indoor unit air filters
Filters should be cleaned every two to three weeks, and more often if there is a lot of dust or soot in the air. If the filters are not cleaned for a long time, the air blowing speed of the indoor unit radiator will decrease and as a result the air in the cooled room will slowly change its temperature. American Standard Air Conditioner Repairs technicians will perform the service, quickly and on time.
Dirty air conditioner indoor unit fan
Poor cooling or heating of a building with an air conditioner have all the chances to happen due to a solid amount of dust adhered to the impeller of the indoor air conditioner unit. We have qualified American Standard Air Conditioner Repair and Service technicians who will fix this problem.
Dirty outdoor unit radiator
It's worth paying constant attention to the condition of the outdoor unit as well. If the heat exchanger is clogged with dirt, fur, poplar fuzz or just dust, the efficiency of operation is quickly reduced, significantly increasing the load on the compressor and it begins to heat up vigorously and as a result may break down. Contact an American Standard Air Conditioner Repair service center.
Freon leakage
The first indicator of reduced volume of refrigerant in the system is considered formation of ice or frost in the vicinity of connection fittings of the outdoor unit (places, where copper pipes are connected). As well as low air cooling. Our company has specialists in American Standard Air Conditioner Repairs and Services who will solve this problem when you contact us.
Operation of the air conditioner in sub-zero temperatures without a winter kit
Almost all models of air conditioners are not adapted to work in the winter. To work in the winter period, it is necessary to use inverter models of the air-conditioners.
Frosting of the outer block in winter
If the conditioner is functioning for heating at the subzero temperatures and in the conditions of high humidity, the possibility of icing of the outside block appears. And in case there is no built-in system of automatic defrosting, you should try to switch on it in a cooling air mode. 
Breakage of a main line during installation
A clear defect in the work of assemblymen can show up in the form of a fracture of the freon pipe. In the shortest amount of time, irreversible sad consequences can come for appliances with a similar flaw. The specialists at American Standard Air Conditioner Repair will perform quality air conditioner installation with a warranty.
The guarantee of reliable operation will also be the service of climate control equipment in a proven company – such as Appliance Service Center. And the main breakdowns of air conditioners, with which users refer to the service center of our company, are related precisely to the illiterate use of devices. Many of the malfunctions can be fixed by American Standard Air Conditioner Repair and Service specialists, but there are also cases when the unit becomes completely unusable if customers do not turn to us in time to solve the problems.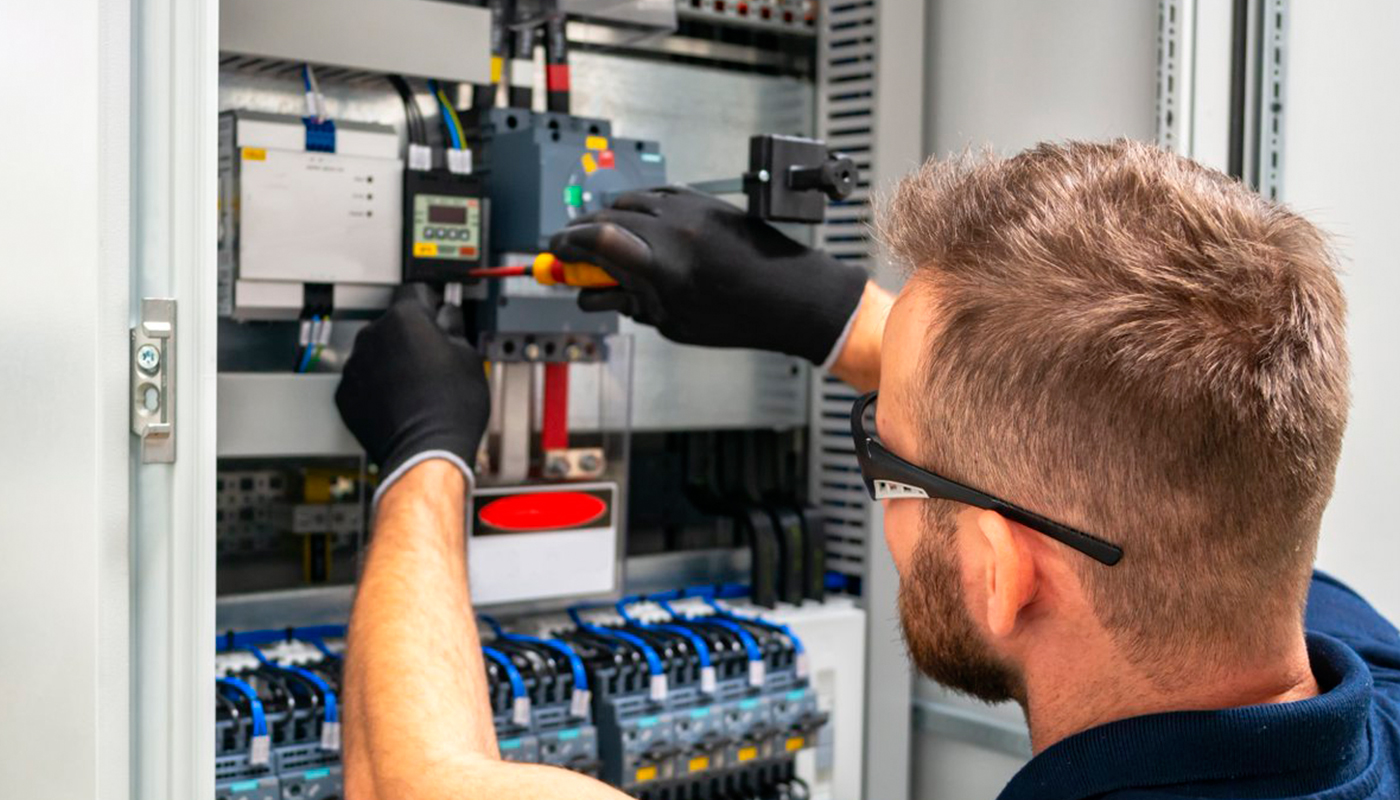 We use only professional equipment and tools, original spare parts, and high-quality consumables. Our technicians have 20 years of experience working with all types of household appliances from well-known brands. Specialists constantly improve their skills to provide you with high-quality services.
Frequently Asked Questions
Your question is our answer. Everything is fast, concise, informative and to the point. We have true experts who know their job.
One of the characteristic signs of failure is a constant hum, which is heard even when the air conditioner is off. Or a hum, murmur or rumbling sound which appears when you turn on, or absence of click when you turn on (electromagnet does not work). If you hear something like this, don't delay in calling an American Standard Air Conditioner Repair technician.
Without freon, your air conditioner won't work and that's the first sign that an emergency American Standard Air Conditioner Repair is needed. How to understand if there is a freon leak in your air conditioner:
The efficiency of the split system is significantly reduced-it doesn't cool or heat. 

Frost is forming in the joint between pipes and the outside unit.

Air conditioner overheats, and the faint odor of burning may be felt when turned on.

Darkening of the compression system.
When the air conditioner is on, the windows should not be opened because the load on the air conditioner is increased when warm air from the street comes in. Your equipment will work with an increased load of wear and tear, resulting in unplanned and early American Standard Air Conditioner Repair. Unfortunately, you can't get both fresh air and cool air at the same time.