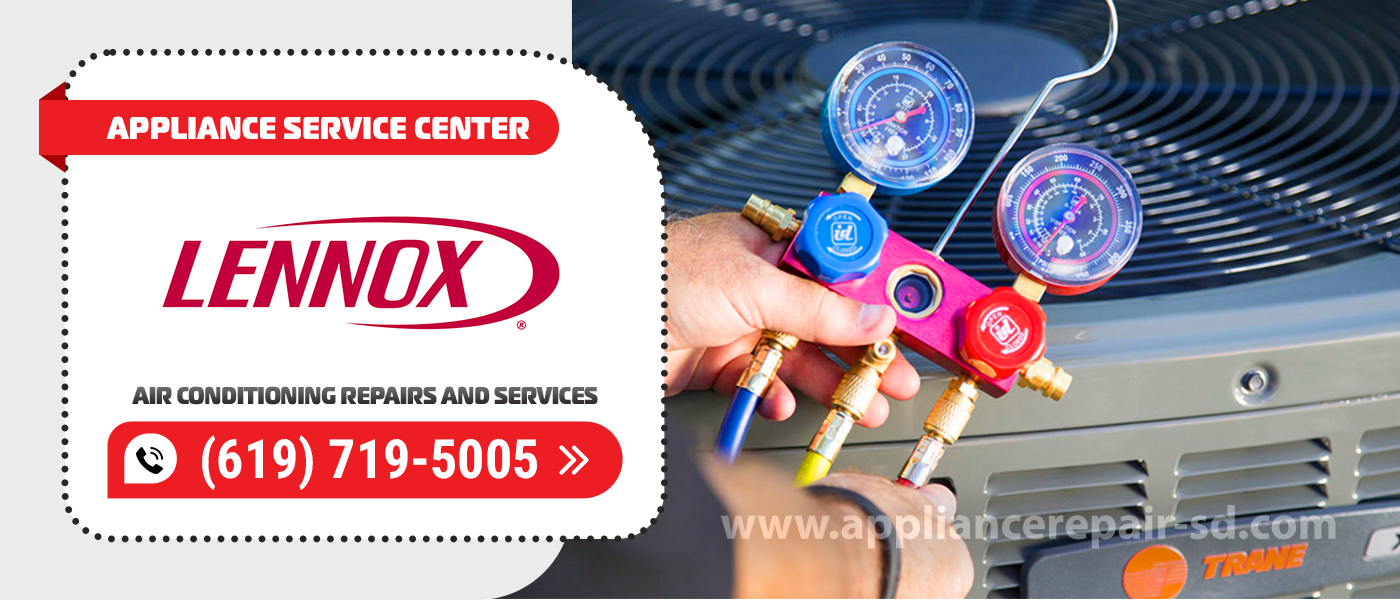 Lennox Air Conditioner Repair
Air conditioners have various mechanisms in their design, which ensure proper functionality of the device. But for a variety of reasons, climate control equipment can malfunction. Therefore, if your air conditioner is malfunctioning or not working efficiently, you should call a certified Appliance Service Center technician right away. The professionals at Lennox Air Conditioner Repair in San Diego County recommend ongoing air conditioner warranty service.
Our service center has the best professional craftsmen at Lennox Air Conditioner Repair and Service who will perform quality appliance repairs. They have over 20 years of experience. We have been working since 2001.
Common air conditioner malfunctions
The air conditioner does not turn on
Conditioner can stop turning on and responding to the remote control for several reasons:
The unit must be plugged in.

Running out of battery life on the remote controller.

Failure of the remote control.

Malfunction of the power cable.

Failure of the control board and internal module.
All causes of failure, in which the technique stops turning on, are related to the electrics, so it is inadmissible to fix the problem yourself, not having any experience. The owner of the device can only check the connection to the network and the serviceability of the remote control with the replacement of batteries. If this does not help, you need to call a Lennox Air Conditioner Repairs technician.
Cooling and heating problems
Poor cooling or heating are fairly common malfunctions of climate control units that occur for a number of reasons:
Freon leakage.

Clogged filters.

Failure of the inverter module.

Compressor failure.

Breakdown of temperature sensor.

Contamination of the impeller of the outdoor unit.

Failure of telecommunication between external and internal modules.
It is difficult to independently detect the true cause of a cooling or heating problem. The only proper solution in this case would also be to call a Lennox Air Conditioner Repair and Service technician.
Vibration when your air conditioner is running
Vibration during air conditioner operation appears due to several reasons: impeller breakage, ice or bearing damage. If this sign occurs, the unit should be turned off immediately and Lennox Air Conditioner Repair should be called.
Extraneous noise in the air conditioner
When the air conditioner works for several reasons extraneous noises can occur – characteristic crackling, hissing, rattling, strong humming and so on.
There can be several reasons of atypical noises:
Contamination of the filter or heat exchanger.

Unreliable fastening of parts in the housing of the unit.

Broken tightness of the pipeline.

Failure of the control transformer.

Development of working life.

In this case, too, you can't do without the help of a

Lennox Air Conditioner Repairs and Services

technician.
Condensate leakage
In the standard operation of the air conditioning equipment, condensate runs down the drain line. If water appears on the indoor unit, it means there are some malfunctions that need to be repaired immediately. The main cause of condensate leakage is a clogged drainpipe. This problem can be solved by yourself.
To do this, disconnect the air conditioner from the grid, disconnect the drainpipes, clean them thoroughly and dry them. Clean pipes are installed in their place, and then you can connect the conditioner to a network and check its work.
If this method doesn't solve the condensation problem, you'll have to call a Lennox Air Conditioner Repair technician. A dirty evaporator filter or failure to maintain the proper tilt angle when fixing the indoor unit to the surface can also cause condensate leakage.
It is best to trust the Appliance Service Center to repair your climate control equipment. Intervention of an inexperienced user can provoke new breakdowns, requiring even higher costs or a complete replacement of the climate control equipment. Lennox Air Conditioner Repair and Service technicians can quickly identify the source of the problem.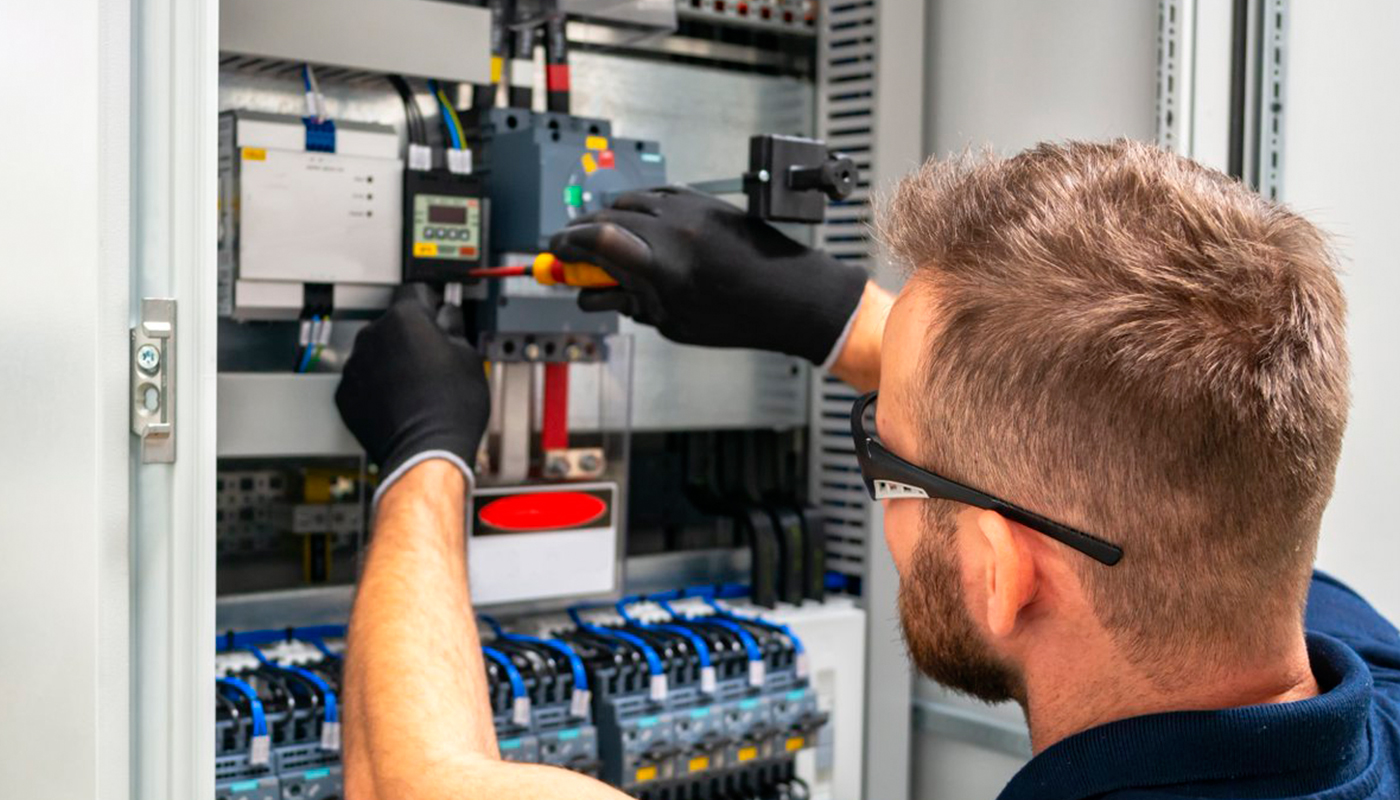 We use only professional equipment and tools, original spare parts, and high-quality consumables. Our technicians have 20 years of experience working with all types of household appliances from well-known brands. Specialists constantly improve their skills to provide you with high-quality services.
Frequently Asked Questions
During the operation of the air conditioner, there are always questions. But know this – you're not alone with your problems, you always have someone to turn to for help and professional answers.
Broken appliances at home – it's possible to forget about your usual comfort. That's why for us, every call is urgent and important. And breaking the air conditioner in a hot time is not only sleepless nights, but the maximum inconvenience around the clock. With the necessary modern equipment, knowledge and experience, technicians will promptly depart for the call. They will determine what the cause of the breakdown is and proceed immediately to Lennox Air Conditioner Repair. For all of this work, 95% of the time, our technicians need only one day. 
When a customer orders a service from us, they will receive our full range of diagnostic, Lennox Air Conditioner Repair, service, installation and removal services. We also offer advice on preventive measures for breakdowns. Our specialists recommend regular preventive filter cleaning and inspection of the most vulnerable parts of the equipment.
We carry out high quality and fast repair of household and industrial appliances. The professionals at our service center have made tremendous strides in diagnosis, Lennox Air Conditioner Repair and service. This is due to close cooperation and regular training from the appliance manufacturer. We have licensed technicians with over 20 years of experience on staff.