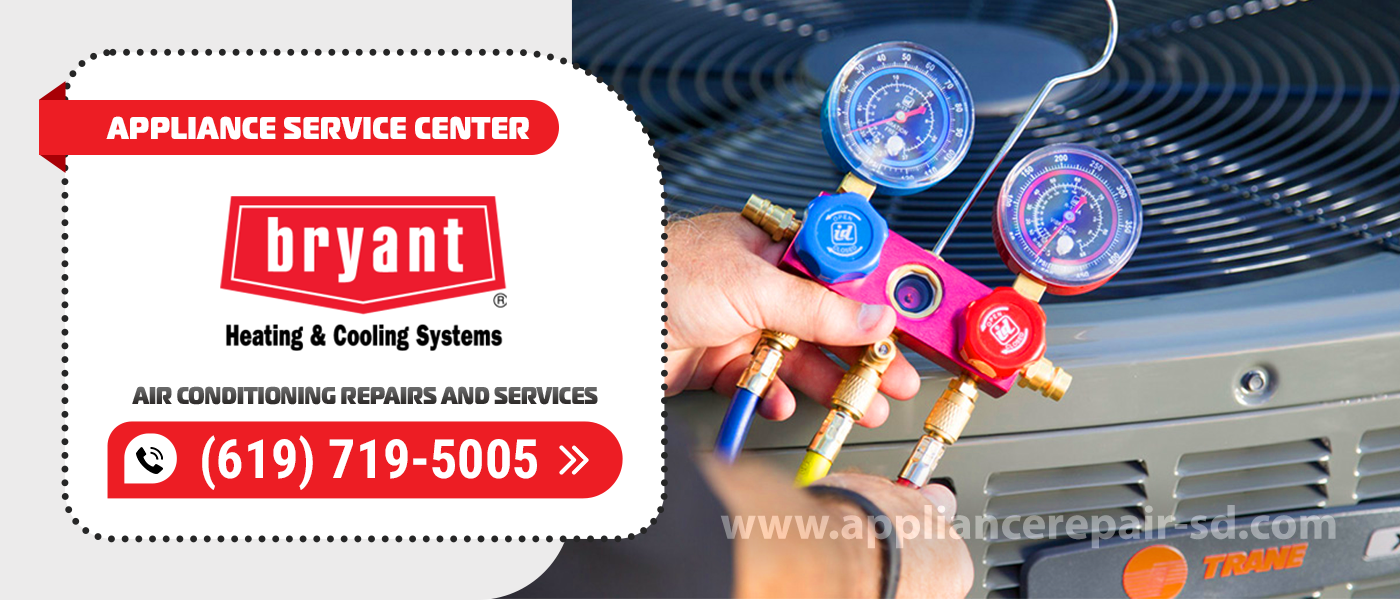 Bryant Air Conditioner Repair
The air conditioner is a complex device that requires systematic maintenance and diagnostics. It's best to contact the trusted professionals at Appliance Service Center right away for service. To avoid the origin of similar difficulties, Bryant Air Conditioner Repair in San Diego County professionals.
The main types of air conditioner breakdowns include
Unprofessional installation
This step should not be neglected. Unless you have certain skills and knowledge, it is better to contact Bryant Air Conditioner Repair and Service professionals who will install the air conditioner correctly and in the right place. Improper installation can cause the equipment to break down and malfunction, which will be disastrous for it.
Liquids Leakage
If you notice that the air conditioner began to cool the air or ice, frost appeared on the copper tube connectors, the cause may be a leak of freon. In fact, this situation can be the norm, you just need to timely fill the conditioner with freon gas, which tends to evaporate in the course of time. We have Bryant Air Conditioner Repairs specialists who will solve this problem when you contact us.
It's not heating
During the cold season, it is necessary to switch the air conditioner function to "heating" mode if it is designed to do so. The equipment needs some time when switching on, so if the air conditioner did not start working immediately, it is not a reason to panic, you may have to wait for a few minutes.
Dirty radiator of the outer unit
It's worth paying constant attention to the condition of the outdoor unit as well. If the heat exchanger is clogged with dirt, hair, poplar down or just dust, the efficiency of operation is quickly reduced, noticeably increasing the load on the compressor, and it begins to heat up vigorously and may break down as a result. Bryant Air Conditioner Repair and Service cooling equipment specialists will service your equipment.
Line breakage during installation
A clear defect in the work of the installers can manifest itself in the form of a cracked freon tube. In the shortest amount of time, irreversible, sad consequences can ensue for equipment with a similar flaw. Bryant Air Conditioner Repair technicians will perform quality air conditioner installation.
Dirty indoor unit fan
Poor cooling or heating of the building room with an air conditioner have all chances to happen due to the solid amount of dust stuck on the impeller of the indoor unit of the air conditioner.
Delayed cold/heat switching
The reason is the necessity to change the direction of freon movement to another side, which is made after the pressure is equalized, to avoid malfunction of the compressor. If your air conditioner is not working, call Bryant Air Conditioner Repairs and Services at our service center.
Dirty indoor unit air filters
The filters should be cleaned every two to three weeks, and more often if there is a lot of dust or soot in the air. If the filters are not cleaned for a long time, the indoor unit radiator blowing speed will decrease and because of that the air in the cooled (heated) room will slowly change its temperature. Bryant Air Conditioner Repair technicians provide warranty and post-warranty repairs on your equipment.
The main breakdowns of air conditioners, which are treated by users of Appliance Service Center, are associated precisely with illiterate service. Many of the problems can be fixed by Bryant Air Conditioner Repair and Service specialists, but there are also cases when the unit is completely unusable if customers do not turn to solve problems on time.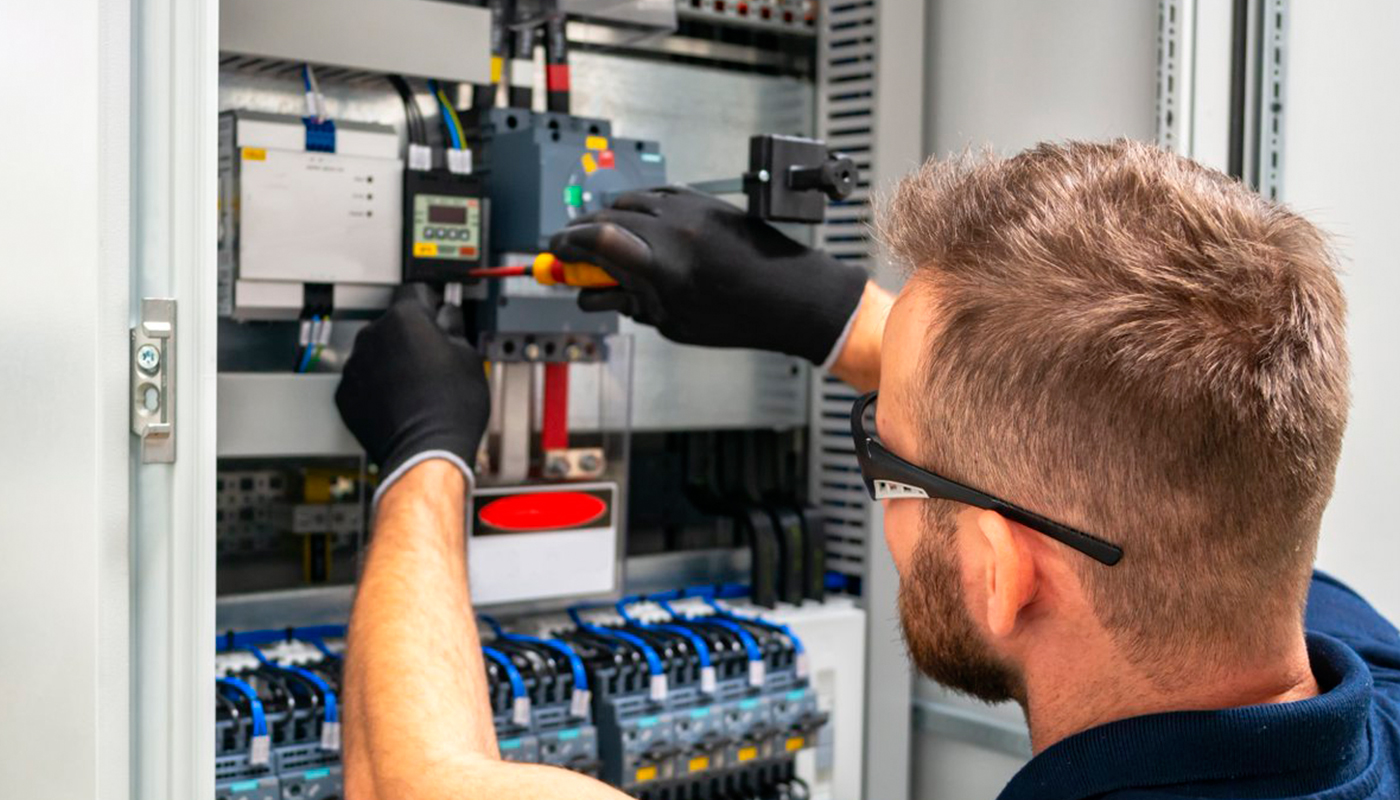 We use only professional equipment and tools, original spare parts, and high-quality consumables. Our technicians have 20 years of experience working with all types of household appliances from well-known brands. Specialists constantly improve their skills to provide you with high-quality services.
Frequently Asked Questions
If you notice that your air conditioner is malfunctioning, or you have questions about its operation, please contact us. You can always get a quick answer and advice from us.
Signs of a faulty air conditioner dehumidifier can be frequent and unexpected air conditioner shutdowns. Namely, the compressor. Or uncharacteristic abundant frosting of pipes, and sometimes the filter itself. All of these things result in your equipment not working and needing urgent Bryant Air Conditioner Repair.
Modern mobile and window type residential air conditioners last, on average, 7 to 12 years. And even less than that – 5–7 years, and that is with the condition of following all the rules of exploitation. And the semi-industrial ones work much longer – from 10 up to 15 years. But in terms of service influence intensity of technics usage and how often you carry out its service. Early diagnosis and timely Bryant Air Conditioner Repair will greatly prolong its performance.
Our service center employs a wide range of professionals with extensive experience in service and repair. We repair all the well-known brands and models on our market. Our technicians will have no problem making Bryant Air Conditioner Repair or any other brand at your home or business. The same is true for industrial air conditioners, which have their own peculiarities in design and operation.