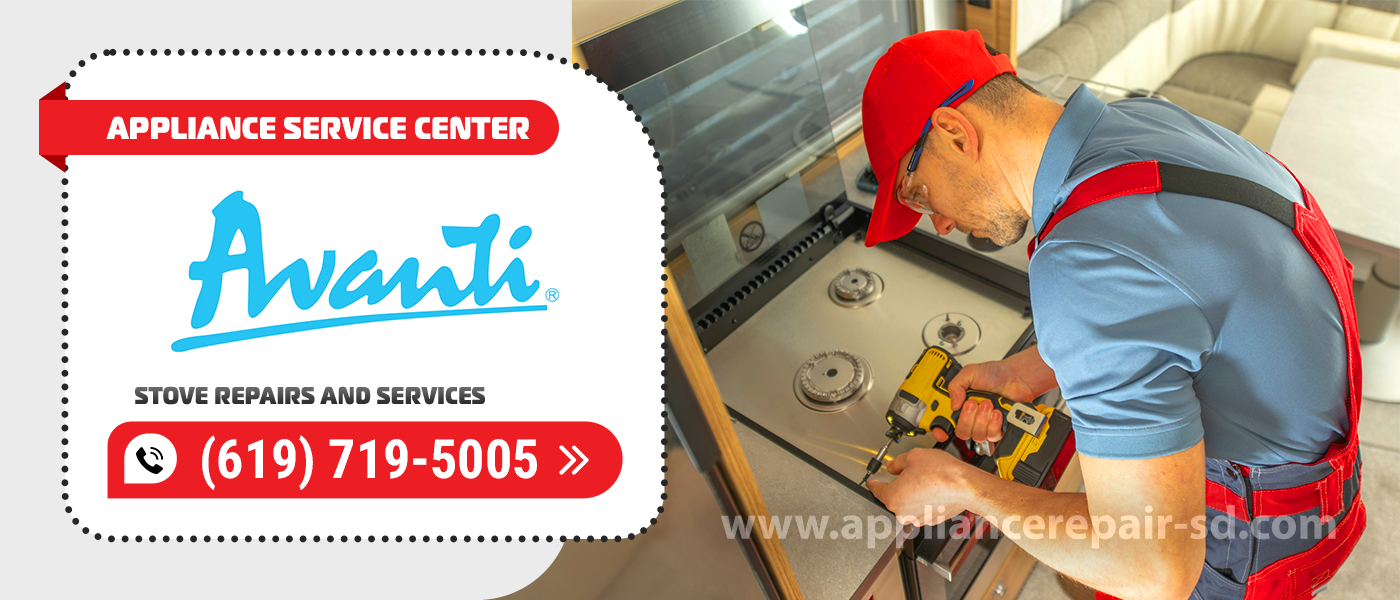 Appliance Service Center has been professionally repairing and servicing a variety of household and commercial appliances since 2001. Even the most reliable kitchen stove, the Avanti brand, can break down. But with our technicians, any breakdown is no problem. When you book Avanti Stove Repair in San Diego County, you are guaranteed quality and prompt service.
The kitchen stove has long and thoroughly entered our lives and is rightfully at the helm of the kitchen. No matter what kind of stove you have, our technicians with 20 years of experience will promptly make a diagnosis. They always have modern equipment at hand for this purpose. Only after the breakdown is determined will the technician begin Avanti Stove Repair and Service.
Typical breakdowns faced by our technicians
The stove most often fails one of the heating elements, a fan, or a power switch. For an electric stove, typical malfunctions include replacement of a burner and power regulator. When the stove gives an error with a high degree of probability you need to repair the control module. If the device spontaneously shuts down, the cause is most often hidden in the power module.
Modern models of gas stoves are quite reliable, so malfunctions are very rare and are often the result of violations of operating rules. According to statistics, most often the need for Avanti Stove Repairs is associated with the failure or malfunction of some related parts. Such as auto ignition or thermometer, as well as mechanical damage to fittings, knobs, controls.
In addition to the components of the stove itself, important parts of the oven can fail: the heating elements, grill or sliding rails. Such problems arise due to improper handling of the appliance and untimely maintenance. Avanti Stove Repair and Service technicians' timely assistance should not be ignored.
Advantages of cooperation with our company
Free diagnostics.

Avanti Stove Repair

at the customer's home.

Prompt repair.

Three-month warranty on all types of services.

Our

Avanti Stove Repairs and Services

technicians work only with original components.

Our own delivery service if needed.

Reasonable prices for service.

A comprehensive approach to repair and service.
Appliance Service Center warns!
Do not repair your appliance yourself
There are several reasons for this:
Modern appliances are complex devices. Without the appropriate knowledge, skills, tools and parts to carry out its repair will not work.

Unprofessional intervention can lead to unpleasant consequences, both for life and for equipment.

Attempting to repair it yourself often leads to the fact that the inevitable subsequent referral to the service center will cost more. Then it could cost before unprofessional intervention.
Trust Avanti Stove Repair to reliable professionals.
Don't use a broken appliance
Timely diagnosis will help to identify the problem at an early stage. Practice shows that the earlier the problem is identified, the easier, faster and cheaper it is to fix. And the main thing is it can be life threatening!
Do not turn to dubious masters
You are bribed by the cheap price, but know – they have no specialized equipment, no original spare parts, no warranty. And most importantly they do not have the proper experience and skills in quality repair of kitchen stoves. It is much more difficult and more expensive to fix repairs by non-professionals.
If you want to save your time, your money and do not risk your health and the health of your family, do not repair appliances yourself and do not trust amateurs.
Turning to the Appliance Service Center, you can be sure of the quality of services provided. Over the years we have earned the trust of our customers. And these are not just words. You can read the testimonials of grateful clients who recommend us to their friends and acquaintances. We work openly and we are responsible to each client who turns to us for help. When you order Avanti Stove Repair and Service from us, you can be sure of the quality of our work.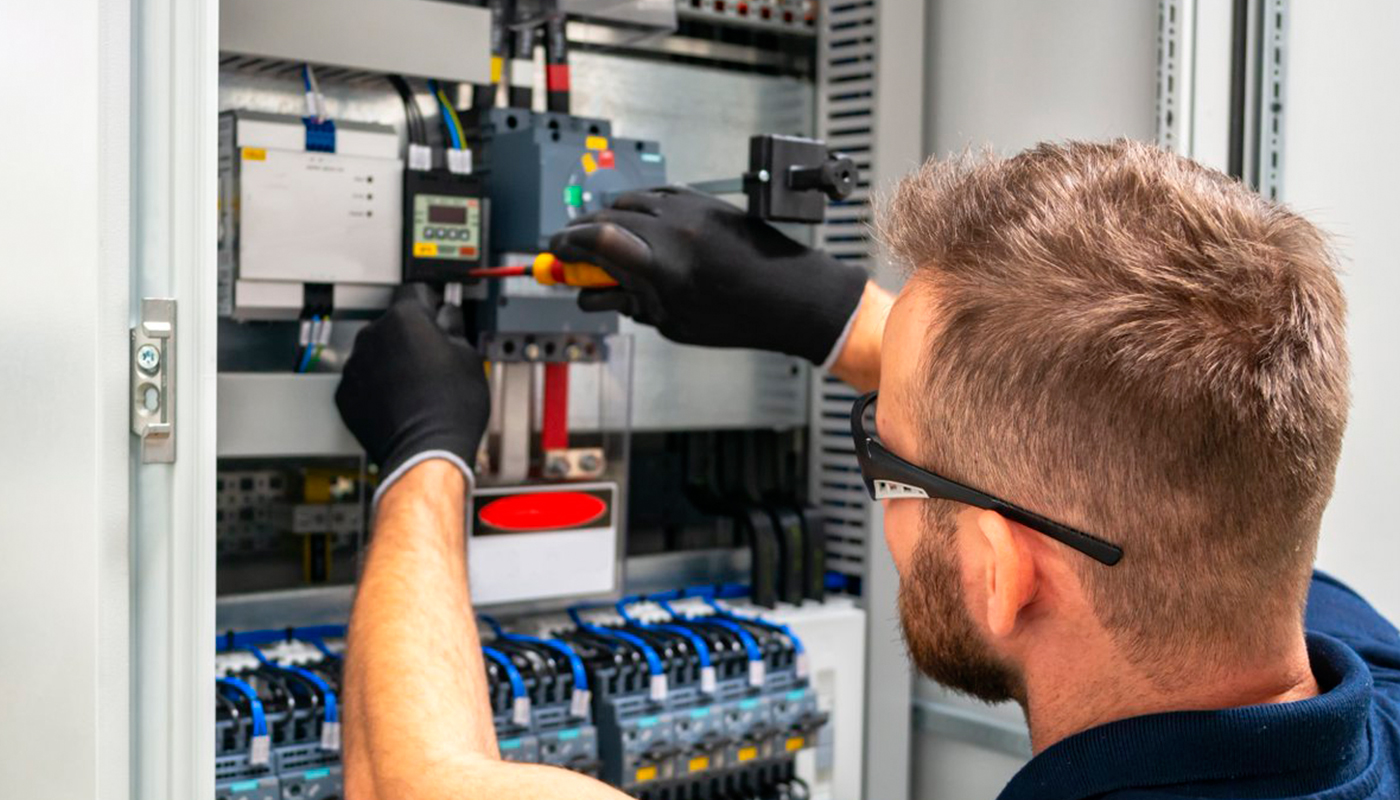 We use only professional equipment and tools, original spare parts, and high-quality consumables. Our technicians have 20 years of experience working with all types of household appliances from well-known brands. Specialists constantly improve their skills to provide you with high-quality services.
Frequently Asked Questions
Do you have questions in the area of kitchen stove repair? Before you contact our operator, we suggest you look at the frequently asked questions that our company's customers ask.
If you are experiencing a gas supply problem on your kitchen stove, it is recommended that you take the following steps:
Check the gas faucet.

Check the gas line.

Check the burners.

Contact a professional.
Contact our company at Avanti Stove Repair, so we can take the appropriate safety measures and fix the problem. 
On behalf of our company at Avanti Stove Repair, the time it takes to repair your stove can vary depending on various factors, including the type of fault, availability of parts, and our busy schedule. 
Minor repairs, such as replacing components or fixing minor malfunctions, can usually take anywhere from a few hours to a day. For complex or major breakdowns that require more in-depth analysis and repair, repair times can take anywhere from a few days to a few weeks. 
There are several possible reasons why you may be having trouble igniting the flame on your gas stove. Here are some of the most common ones:
Clogged burners.

Problems with the gas supply.

Problems with the electrical system.

Maintenance required.