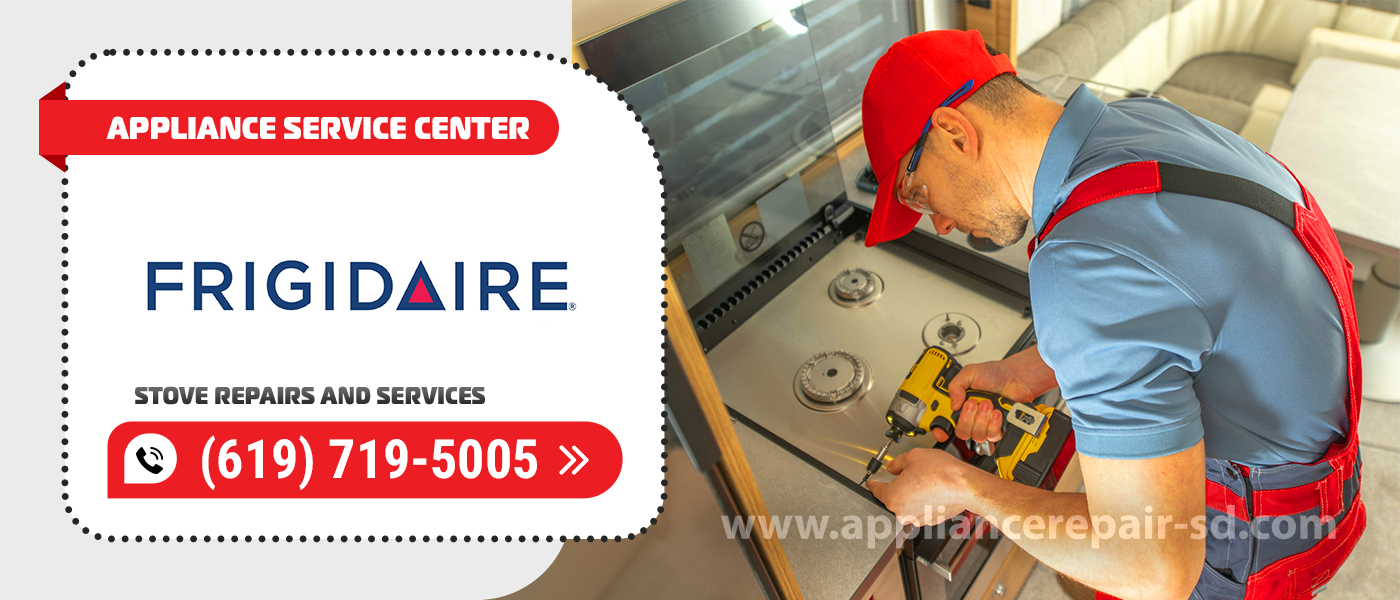 There isn't a kitchen that doesn't have one or the other stove. But even the most reliable and proven Frigidaire appliances can break down. And so, you don't have to worry about what to do and where to go. All you need to do is call the Appliance Service Center. Since 2001 we have been providing professional repair and maintenance of different domestic and commercial appliances of all the well-known manufacturers. We are qualified to perform Frigidaire Stove Repair in San Diego County in the best possible way.
Appliances break down quite often. And that's no reason to throw it away and replace it with a new one. For more than 20 years, our company has been on the lookout for your comfort. We provide professional Frigidaire Stove Repair and Service of any complexity. It doesn't matter the make, model, or date of manufacture of your home appliance.
We will repair anything that can break.
The burners won't light.

The flame is too weak or too strong.

Stove doesn't work.

The ignition doesn't work.

Stove won't light.

Buttons do not work.

The turntable does not work.

Door doesn't close.

The stove does not turn on.

The stove won't turn off.

The surface of the stove gets very hot.

Cooking utensils electrocute when cooking.
With these and with a number of other failures, you can contact us. Our masters will eliminate any failure as much as possible for the client and qualitatively. Also, you will be advised how to take care of your appliances in order to prolong their maximum service life. The specialists of our company will breathe new life into the malfunctioning appliances at home. We will do it professionally, efficiently and promptly.
We are chosen for many reasons.
Express Diagnostics. We will perform accurate and quality diagnostics of your stove on the day of the call.

Fair price. We do not screw up the price for non-existent repairs and at the end of the work we will provide an act of the work done.

Our technicians are professionals with years of experience.

Frigidaire Stove Repairs

specialists have extensive experience in the field and are constantly improving their skills.

Repairs with a guarantee. We provide a three-month warranty on installed parts and repairs performed.

Promptness. Masters in 95% of cases will arrive at a convenient time for you and on the day of application. Prompt arrival and prompt repair is our company policy, not a luxury.

Frigidaire Stove Repair and Service

in your home. We do the work in your home. Only in complex situations requiring special and competent equipment can repairs be carried out in our workshop.

In 90% of cases

Frigidaire Stove Repair

takes one day. The really short repair times are a testament to the professionalism of our engineers.

Professional repair at home at affordable prices. After an accurate diagnosis, our technician will report all that is damaged and the feasibility of repair. Only after that will the technician get to work. You can be sure we do not repair what is not repairable. And what can be repaired we will not replace with a new one.

We repair all makes and models of gas and electric stoves. There are no breakdowns that our

Frigidaire Stove Repairs and Services

technicians can't fix.
How We Work
You leave an order on the website or by phone. A manager will contact you to clarify the nature of the breakdown, the model, and how long your stove has been in service.

A

Frigidaire Stove Repair

technician will arrive at your convenience. He already has everything you need for repair and diagnosis.

We carry out diagnostics and repairs using original parts and modern equipment.

Master after work provides an official guarantee of 3 months. But it is only for your peace of mind and confidence. We are more than confident. You will not have to contact us again. Unless you have another broken appliance.
Appliance Service Center – has been professionally repairing various household and commercial appliances for over 20 years. Over the years we have earned the trust of our customers. And these are not empty words. You can read testimonials from grateful customers who recommend us to their friends and acquaintances. We work openly and we are responsible to each client who turns to us for help. When you order Frigidaire Stove Repair and Service from us, you can be sure of the quality of our work.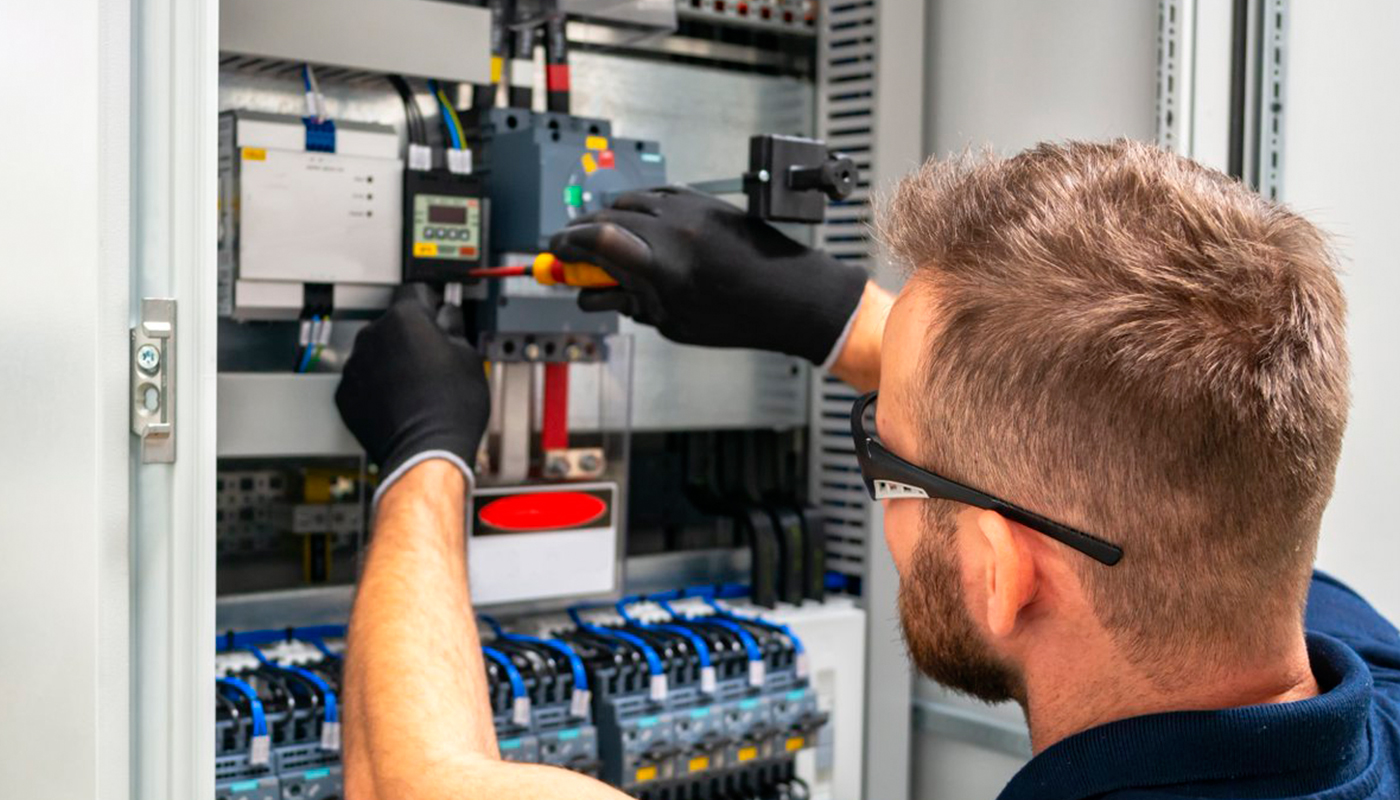 We use only professional equipment and tools, original spare parts, and high-quality consumables. Our technicians have 20 years of experience working with all types of household appliances from well-known brands. Specialists constantly improve their skills to provide you with high-quality services.
Frequently Asked Questions
Do you have questions in the area of kitchen stove repair? Before you contact our operator, we suggest you look at the frequently asked questions that our company's customers ask.
It is helpful to have the following information and documentation when doing Frigidaire Stove Repair:
Owner's manual.

Warranty documents.

Schematics and diagrams.

Tools and equipment.

Information about parts suppliers.

Safety information.
Yes, our company is licensed and insured to perform repairs. We recognize the importance of performing work in accordance with safety requirements and regulations, as well as protecting the interests of our customers. Our license confirms our qualifications and compliance with repair service standards, and our insurance provides protection against possible risks and damages when performing Frigidaire Stove Repair. We are ready to provide you with the necessary documents to verify our license and insurance upon your request.
Performing a Frigidaire Stove Repair may require different tools depending on the type of repair and specific tasks. Here are some of the basic tools that may be needed:
Screwdrivers.

Wrenches.

Pliers.

Multimeter.

Insulated gloves.

Clamps and wires.

Soldering station.

Pliers for removing wires.

Hand tools