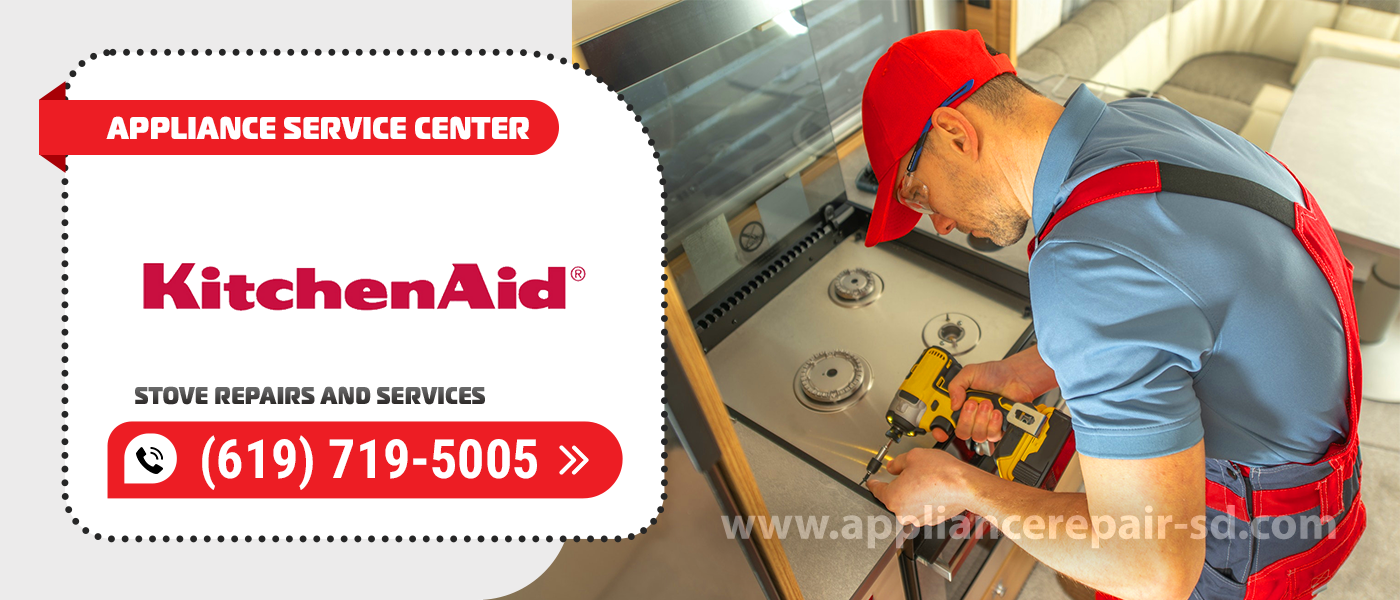 Modern electric stoves are very reliable, but still, they occasionally have various breakdowns. That is why if such a helper breaks down, many people contact our company Appliance Service Center right away. We provide quality KitchenAid Stove Repair in San Diego County. Our company provides warranty and post-warranty repairs for your equipment.
We have KitchenAid Stove Repair and Service specialists with over 20 years of experience. We have been in the appliance repair service market since 2001.
Causes of electric stove breakdowns
One of the most common faults is a burned electric heating element. KitchenAid Stove Repairs will quickly and efficiently replace this part in no time. This happens because of improper use of the stove.
Often, people don't even notice that they are making mistakes. However, if you trace the entire history of use, it is easy to see how gross mistakes have occurred.
For example, you shouldn't put cookware with an uneven bottom on the burners when cooking. Also avoid using cookware that is much smaller in diameter than the heating element itself. As a result of a noticeable difference in area, the burner begins to heat the air instead of the pot or pan.
It is also detrimental to the stove that we often leave the burners on, which overheats and burns out the heating elements. In addition, the energy consumption which is wasted is considerably higher.
Always use dishes with a flat bottom, matching or equal in diameter to the heating element. Under no circumstances should you attempt to repair electric stoves yourself, it can cause even more damage to your technique. Let specially trained KitchenAid Stove Repair and Service technicians do the repairs.
Another serious breakdown is a short circuit between the heating element and the appliance housing or output contact. This can happen if you leave a heavy object on the burner. As a result, the heating element can be deformed.
An uneven bottom of a pan or pot can also damage the surface of the heating element and cause costly breakdowns. KitchenAid Stove Repair will replace the heating element.
If the burners stop working and the indicator lights go out, it means that there is no voltage in the socket.
The fuses may have blown, the circuit breaker may have tripped, or the power supply may have gone out. First you should check all these factors, if everything is intact, it is better to ask if the stove works at the neighbors – this will know whether the power grid is de-energized or only in your house there are problems with electrical wiring.
If, on the contrary, the burner is warm, but the heat does not correspond to the position of the switch, you can assume that one of the coils is broken or the switch is broken. If the coil is broken, it must be replaced; if it is intact, the switch must be replaced. The experts at KitchenAid Stove Repairs and Services perform electrical repairs.
The burner turns on but does not heat up. Very often this happens because there is no voltage in the network, so the first thing to do is to check whether the current flows to the electric stove. If so, the problem could be a faulty coil or controller knob, which will require replacing all the wires.
One of the most common problems with tabletop electric stoves is that their coils deteriorate fairly quickly. This is the main reason for the lack of even heating of the burner.
The good news is that it is not easy to repair the coil or replace it completely without a KitchenAid Stove Repair technician, because it is difficult to get to this part in the design.
When you have a problem with your electric stove, it is recommended that you contact the qualified professionals at Appliance Service Center. Our company has been working in the field of household and commercial appliance repair for quite a long time.  We guarantee high quality of work performance. We provide a company warranty on the performed repair work. The technician will come to you on the day of the call. Call the experts at KitchenAid Stove Repair and Service.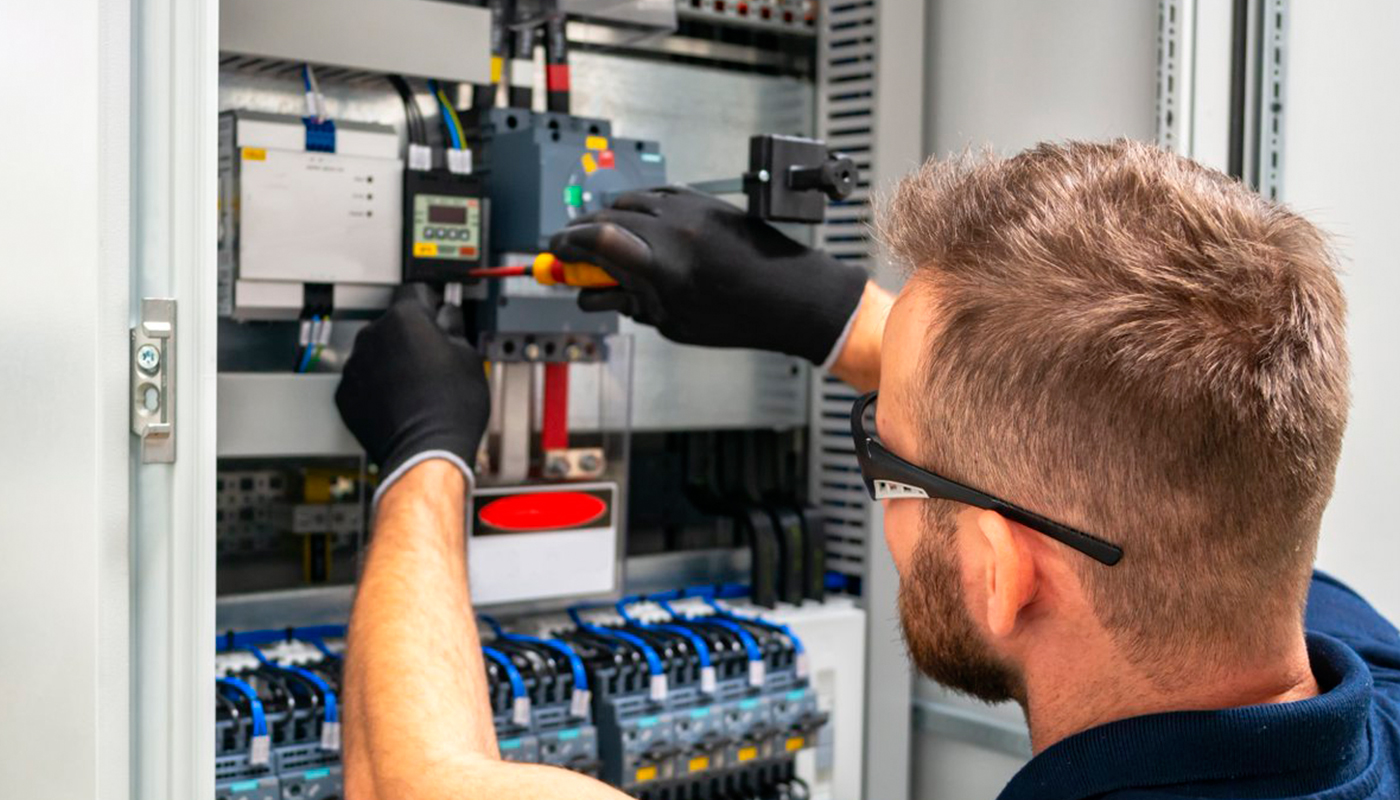 We use only professional equipment and tools, original spare parts, and high-quality consumables. Our technicians have 20 years of experience working with all types of household appliances from well-known brands. Specialists constantly improve their skills to provide you with high-quality services.
Frequently Asked Questions
Do you have questions in the area of kitchen stove repair? Before you contact our operator, we suggest you look at the frequently asked questions that our company's customers ask.
Several reasons can cause a kitchen stove to work poorly. Here are some of them:
Electrical problems.

Thermostat problems.

Problems with the heating element.

A clogged vent.

Problems with sealing gaskets.

Damage to the electronics or control panel.
Contact our KitchenAid Stove Repair service center right away with such a problem.
As a KitchenAid Stove Repair company, we strive to have a wide variety of replacement parts and components to meet our customers' needs. We try to stock the most common and in-demand replacement parts for different brands and models of stoves.
Here are some tips to help prevent your stove from getting damaged or malfunctioning and keeping it in good condition in the future:
Regular cleaning.

Avoid using harsh products. 

Proper use of cookware.

Preventing clogs.

Checking connections for leaks.

Regular maintenance.

Careful usage.