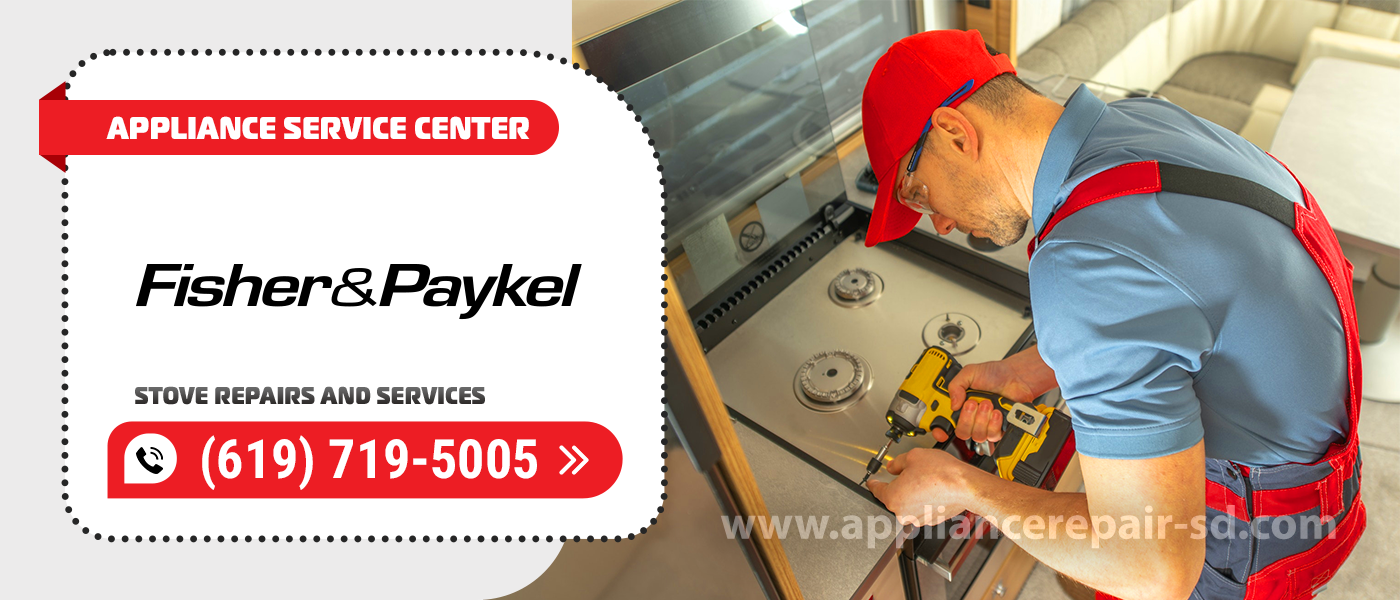 Fisher&Paykel Stove Repair
For each of us at least once faced with the breakdown of household appliances. And the dilemma of what to do. Run to the store for a new one or repair your own. Appliance Service Center is the company that will come to your aid. We have been providing professional Fisher & Paykel Stove Repair in San Diego County since 2001. For our highly trained technicians, there is no breakdown they can't fix.
When it's worth contacting our service center
Is your kitchen stove or other appliance broken?

Do you need to hook up and install a cooking stove? Or any other home appliances.

You want reliability, efficiency, responsibility and warranty?
Then our Appliance Service Center is the right place for you – we are professionals in this field. We are the ones people trust!
Our workshop has been on the market for over 20 years for Fisher & Paykel Stove Repair and Service. We have a high level of service, flexible prices and we are responsible for everything we say and do. Our customers are comfortable with us.
We have qualified engineers with years of experience on staff. Turning to us, you can be assured of trouble-free operation of your equipment after repair for many years!
Why choose us
We know how to fix any failure.

Fisher & Paykel Stove Repairs

is no problem for our engineers. Our craftsmen regularly improve their skills by taking apprenticeships in the manufacture of appliances.

Warranty period up to 3 months, is a key indicator of the excellent quality of the work done and the excellent quality of the new spare parts installed.

Calling an engineer

Fisher & Paykel Stove Repair and Service

and diagnostics of the cause of the fault is absolutely free in case of our repair.

Qualified specialists will repair electric and gas stoves of any complexity and any model, of all well-known manufacturers.

Availability of original spare parts will satisfy the most demanding customers. And the main thing is the guarantee of quality and reliable repair.

Our engineers of

Fisher&Paykel Stove Repair

will make complete and thorough diagnostics. They will point out the feasibility of repairing your stove, before the repair is done. We repair everything that is repairable. Before fixing the breakdown, our engineer will give a complete guide to repairing your stove.
The best repairs with us
Contact us in the most convenient way for you – leave an application on the site or call us by phone. Our manager will definitely contact you to clarify a few things. The models of your stove, the nature of the breakdown and the period of operation. This will allow our engineer to prepare everything you need for Fisher & Paykel Stove Repairs and Services at your home.
Our top technicians work 7 days a week to provide expert repairs for all customers. Our technicians will come at your convenience, at a time that is convenient for you.
Electric and gas stove diagnostics take an average of 10-15 minutes. Repair lasts another 30 minutes or so. The key to our promptness lies in the professionalism and availability of everything our specialists need at their fingertips.
We are in the lead on the main indicators of quality, service, and the optimal cost of repair work in general.
You can find out a preliminary total cost of Fisher & Paykel Stove Repair over the phone. For this you need to briefly describe the essence of the problem, it is enough to understand the value of the lower and upper limit of the total cost of repair of electric or gas stove.
What breakdowns are eliminated by our specialists?
Repair of electrical circuits.

Timer replacement.

Replacement of gas and electric burners.

Thermostat replacement and repair.

Repair stove.

Replacement of fuel gauge.

Gas leak repair.

Electric ignition replacement.

Switch Repair.

Repair glass ceramic stoves.
Call the master at home and diagnose – for free when ordering repairs at our service center.
All these and many other breakages that you can face with ease will be fixed by the specialists of Appliance Service Center. Don't waste your time and don't try to do the repair yourself. First of all, it can be dangerous for your life, and secondly it can aggravate the existing damage even more. Use the service of our craftsman and order Fisher & Paykel Stove Repair and Service from the real professionals.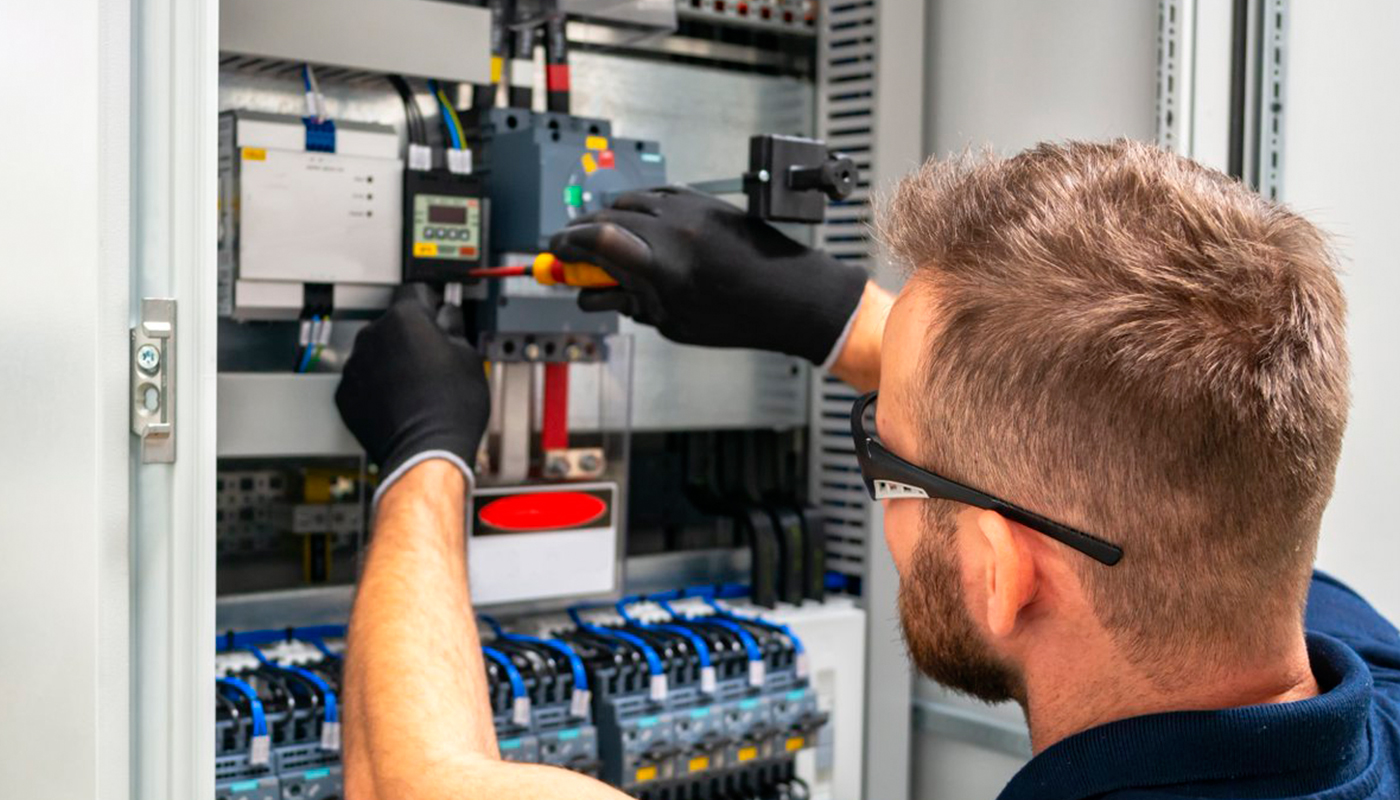 We use only professional equipment and tools, original spare parts, and high-quality consumables. Our technicians have 20 years of experience working with all types of household appliances from well-known brands. Specialists constantly improve their skills to provide you with high-quality services.
Frequently Asked Questions
Do you have questions in the area of kitchen stove repair? Before you contact our operator, we suggest you look at the frequently asked questions that our company's customers ask.
A burned-out fuse panel on your stove can cause several problems, but it can be fixed by following these steps:
Safety.

Accessing the fuse panel.

Checking the fuse.

Replacing the fuse.

Eliminating the cause of the blown fuse.

Checking for proper operation.
It is important to note that the procedures for replacing the fuse panel may differ depending on the model and brand of stove. Therefore, it is recommended that you contact the professionals at our Fisher & Paykel Stove Repair service center.
Of course, you can get a repair estimate before you start the work. The estimate is an estimate of the cost of the work and materials needed to perform a Fisher & Paykel Stove Repair. To get an estimate, you need to contact the company or service center that offers stove repair services and give them information about the problem you want to fix.
Here are some basic tips for maintaining and cleaning your stove:
Daily cleaning.

Cleaning the burners and stove.

Oven cleaning.

Replacing hood filters.