Electrolux Microwave Repair
For people who prefer to buy appliances from reliable and well-known companies, the need for repairs does not arise as often, but becomes more complicated when the warranty period ends or if the official service center is far away and it takes a long time to get there. At Appliance Service Center, we believe that people who choose premium electronics should also receive quality service, so we offer only the best Electrolux Microwave Repair in San Diego County.
Why this company?
In today's world, a microwave breakdown is undeniably a small tragedy in the kitchen. This versatile household appliance faithfully serves us for cooking and heating food. If you need Electrolux Microwave Repair and Service, contact us. Why contact us? Let us try to explain.
We take a personalized approach to our customers. We believe that providing full information about the breakdown that has occurred and the different options for fixing it is an essential part of interacting with you.

We take an individualized approach to our employees. We train them regularly and give them additional training courses to improve their skills.

We've been repairing your equipment for over 20 years, and it's fair to say we haven't wasted any time. We have a tremendous amount of experience repairing all degrees of complexity of all kinds of devices. It's hard to surprise us here.

We are confident in ourselves. We give you a warranty on

Electrolux Microwave Repairs.
Words are good. Sometimes they are even necessary. But what prevents any "basement" repair shop from writing about themselves the same way we wrote about ourselves above? Nothing. But we, unlike them, have proof, because the Appliance Service Center is an authorized service center for Electrolux Microwave Repair and Service of many appliance manufacturers. What does that mean and what does it prove?
It means that the manufacturers trust us. They have delegated to us the rights to do warranty and post-warranty repairs on their appliances.

It means that we have the original spare parts that the microwave manufacturers themselves supplied us with.

It means that our craftsmen do not just know how to hold a wrench in their hands, but they are certified by the manufacturers.

It means that our technicians are armed with the most complete documentation on the appliances, obtained from the original source.

This means that we are responsible for the quality of

Electrolux Microwave Repair

to the appliance manufacturers.
The main faults
Mica plate breakdown
Mica breakdown is often caused by grease on the plate, or by the plate getting wet after washing the microwave. Mica also burns through due to the use of metallized cookware and low volume of foods being cooked.
This leads to an increased load on the magnetron (microwave generating component). Continued use of the microwave oven with this malfunction negatively affects the more expensive components and can lead to their failure.
The high voltage fuse has blown
The following causes can contribute to the failure of a high-voltage fuse:
Magnetron short circuit.

Short circuit in the high-voltage transformer.

Failure of the high voltage capacitor. Fuse metal fatigue.
Contact an Electrolux Microwave Repairs and Services technician to correct the problem.
The power cord is broken
The first thing to check in this type of malfunction is the power cord. It is possible that over time, the wires come off the board at the soldering point (may be caused by a factory defect) or a broken wire is formed.
Faulty pallet motor
As a rule, the pan rotation motor fails, due to grease, water or dirt from the microwave getting on it. This leads to difficulty in rotating the shaft and therefore, the load on the coil of the motor itself increases, which leads to the burnout of the coil windings.
Faulty wiring in the electrical circuit can also lead to motor failure. If the coil breaks, the motor must be replaced. For Electrolux Microwave Repair contact the Appliance Service Center.
Appliance Service Center of the highest quality and at the most affordable price is available to you 24/7! All you must do is call the listed phone number and ask for Electrolux Microwave Repair and Service or leave a request on our website and the perfect solution is just around the corner!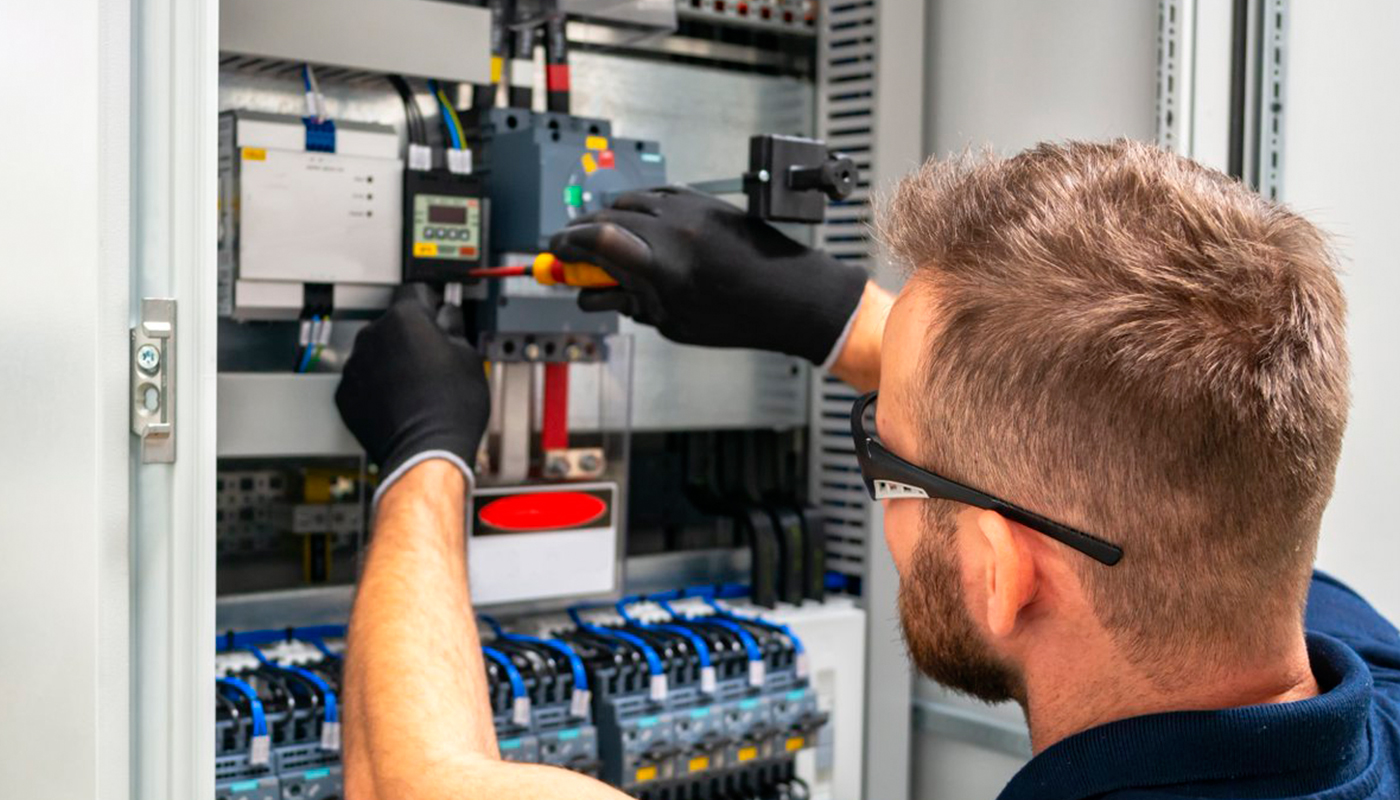 We use only professional equipment and tools, original spare parts, and high-quality consumables. Our technicians have 20 years of experience working with all types of household appliances from well-known brands. Specialists constantly improve their skills to provide you with high-quality services.
Frequently Asked Questions
Do you have questions about microwave repair? Before you contact our operator, we suggest you look at the frequently asked questions that our company's customers ask.
If your microwave is giving off an unpleasant odor, here are some recommendations on what you can do:
Turn off the microwave and remove all food from the inside.

Check for burnt food particles on the surface of the tray or on the top wall of the microwave. 

Check the condition and cleanliness of the ventilation filters. 
If the odor continues to persist or worsens after following these steps, it is recommended that you contact an Electrolux Microwave Repair service center. 
As an Electrolux Microwave Repair company, we usually offer repair and replacement services for faulty parts. Providing replacements and parts depends on the availability of the appropriate components in our inventory or the ability to order them from suppliers.
There are several possible reasons why the microwave oven may stop turning on after a power failure:
Damage to electronic components.

Protective mode.

Damage to the power supply.

Failure of the fuse.
It is recommended to contact a professional technician or a service center specializing in Electrolux Microwave Repair.