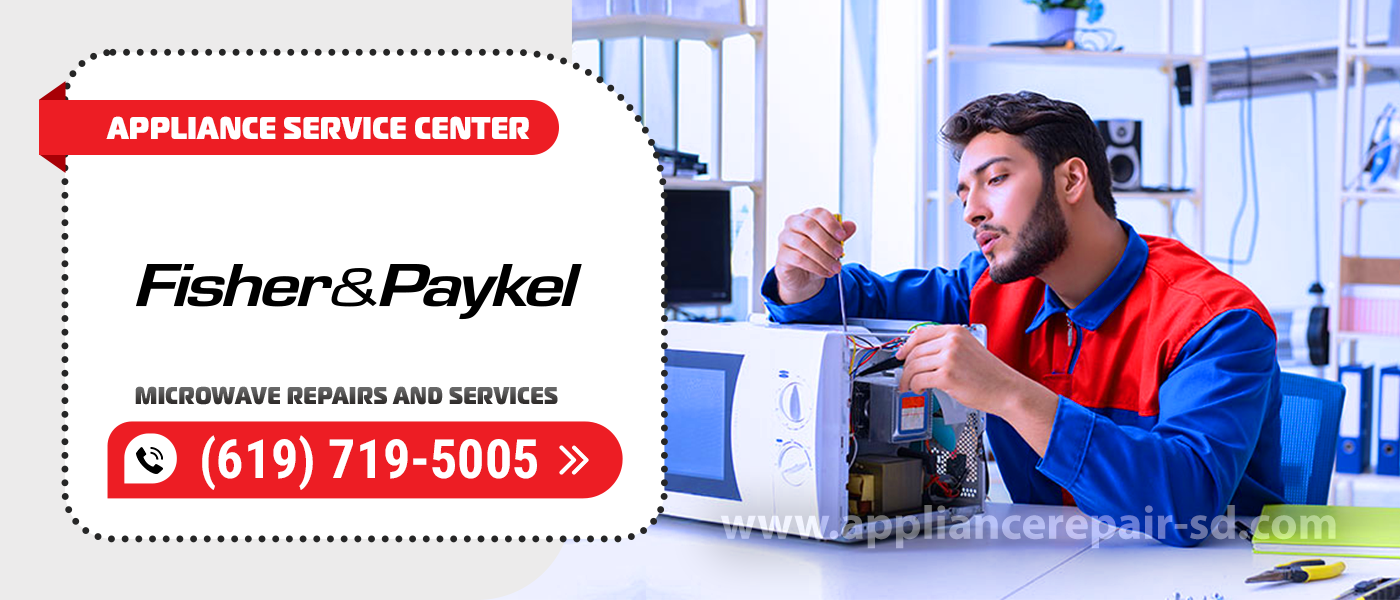 Fisher&Paykel Microwave Repair
For people who prefer to buy their appliances from reliable and well-known companies, the need for repairs does not arise as often, but becomes more complicated when the warranty period ends or if the official service center is far away and it takes a long time to get there. At Appliance Service Center, we believe that people who choose premium electronics should also receive quality service, so we offer only the best Fisher&Paykel Microwave Repair in San Diego County.
Why this company?
Fisher&Paykel Microwave Repair and Service can and should be trusted to the experts at our service center. Immediately after contacting us, an engineer will inspect your unit and diagnose the problem. The repair process itself is carried out using professional equipment, tools, and original components.
Fisher&Paykel Microwave Repairs timing is optimal, and the prices are affordable for most consumers. You can also get a microwave repair warranty service at our center. To get the service, the owner of the appliance just needs to provide the warranty card.
And to contact our company for Fisher&Paykel Microwave Repair and Service as rarely as possible, before using the unit, carefully study the instructions and never violate the rules of operation, designated by the manufacturer.
Our benefits:
Specialists perform

Fisher&Paykel Microwave Repair

by visiting your home. This allows you to be freer and not waste time and money on bringing your appliances to the service center.

Microwave repairs are done quickly, professionally, and all at a good cost.

You are given the option to buy all the necessary components at a pleasant price.

We give you a guarantee for all kinds of work performed.
Main malfunctions
Touch keyboard doesn't work
Over time, the touchpad wears out and needs to be replaced. Some microwaves will display an error code on the screen, informing you that the sensor membrane itself has failed. The error code is different for each manufacturer.
Blown high voltage fuse
In this case, the microwave will not turn on and will not respond to pressing the buttons on its panel. If the fuse blows, it must be replaced with a new one, and you should find out why the overload occurred.
Failure of the magnetron
It is worth talking about such a problem if your microwave stops heating food. To begin with, carefully inspect the internal walls of the appliance. If you do not find any mechanical damage, you will have to remove the plate, which is located on the left side of the compartment. After removing it, clean it using a weak solution of alcohol.
For maximum cleanliness, as well as high performance, use products suitable for the care of household appliances, such as degreaser for the microwave. This way, you can remove grease residue and splatter, as well as eliminate unpleasant odors.
The backlight in the chamber is not working
As a rule, the light bulb works when you open the appliance door or during the heating process. If the bulb is faulty, you should try to replace it. Failure of the backlight itself is a very rare problem, but if the backlight is malfunctioning, a Fisher&Paykel Microwave Repairs and Services technician should be contacted.
Microwave fan stops working
If the appliance turns on and off on its own, the problem may be with the ventilation. To fix the breakdown, you need to do a complete cleaning of the cooling grills and regular ducts, and then start the microwave again.
Microwave won't shut off
There is a problem when the appliance does not turn off by itself and does not respond to pressing buttons on the panel. This is usually due to a malfunction in the door micro switches, of which there are several in the microwave.
You can determine this problem only by disassembling the appliance completely and checking the limit switches. It is dangerous to do this on your own, so you should contact a professional for Fisher&Paykel Microwave Repair if possible.
Appliance Service Center of the highest quality and at the most affordable price is available to you 24/7! All you must do is call the listed phone number and ask for Fisher&Paykel Microwave Repair and Service or leave a request on our website, and the perfect solution will be here in no time!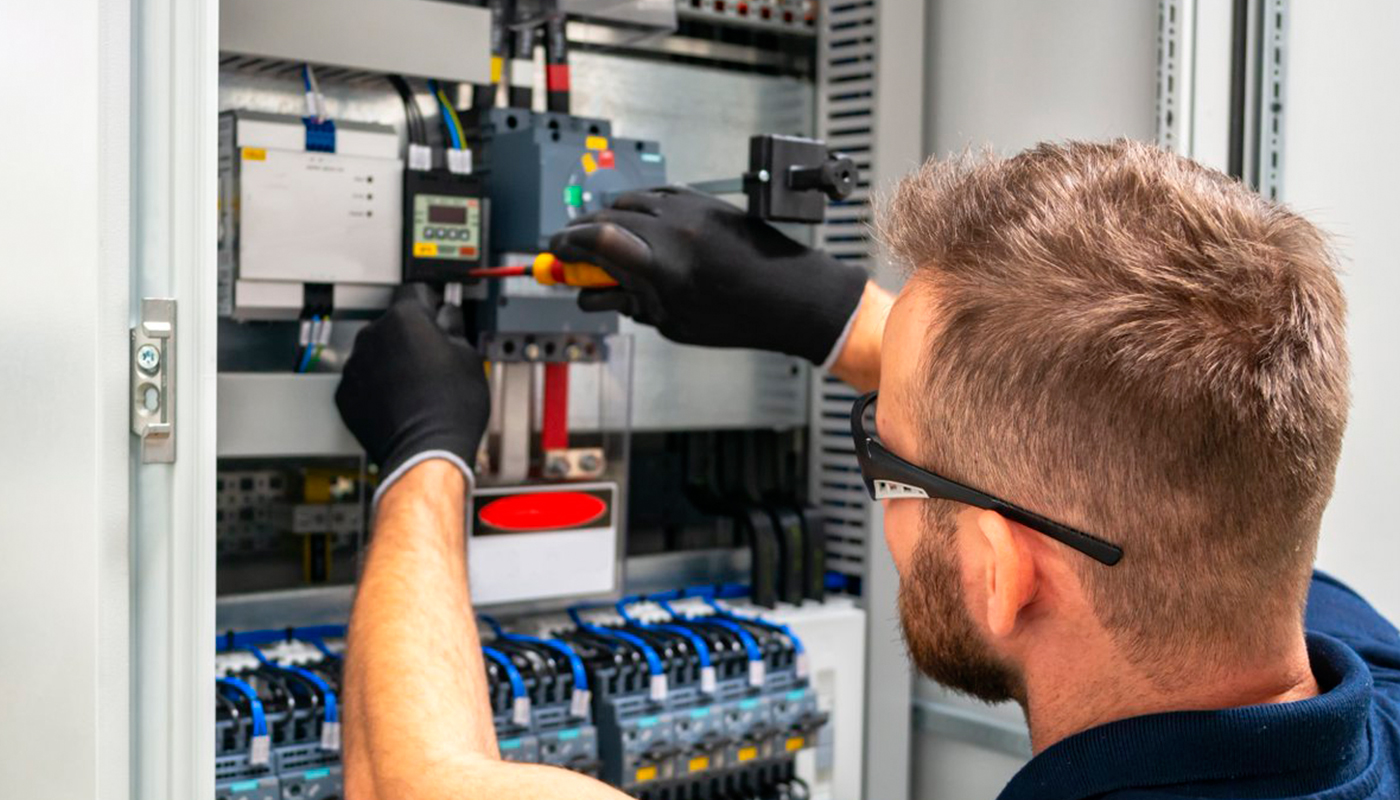 We use only professional equipment and tools, original spare parts, and high-quality consumables. Our technicians have 20 years of experience working with all types of household appliances from well-known brands. Specialists constantly improve their skills to provide you with high-quality services.
Frequently Asked Questions
Do you have questions about microwave repair? Before you contact our operator, we suggest you look at the frequently asked questions that our company's customers ask.
Here are a few steps you can try to fix them:
Reboot the microwave.

Clean the control panel.

Check the control panel lock.

Check the wires and connections.

Contact a service center.
If you are unsure of your skills or safety, it is best to call a professional for service or Fisher&Paykel Microwave Repair.
When calling for Fisher&Paykel Microwave Repair, it is helpful to have the following information about the make and model of the unit:
Microwave brand.

Microwave model.

Serial number.

Description of the problem.
This information will allow the service center or repair technician to more accurately understand the nature of the problem and prepare to service your microwave. 
Several factors can cause your microwave to overheat and turn off automatically:
Poor ventilation.

Overloading.

Problems with the ventilation system.

Defective components.
If your microwave constantly overheats and automatically shuts down, it is recommended that you contact a professional technician or service center for diagnosis and Fisher&Paykel Microwave Repair.