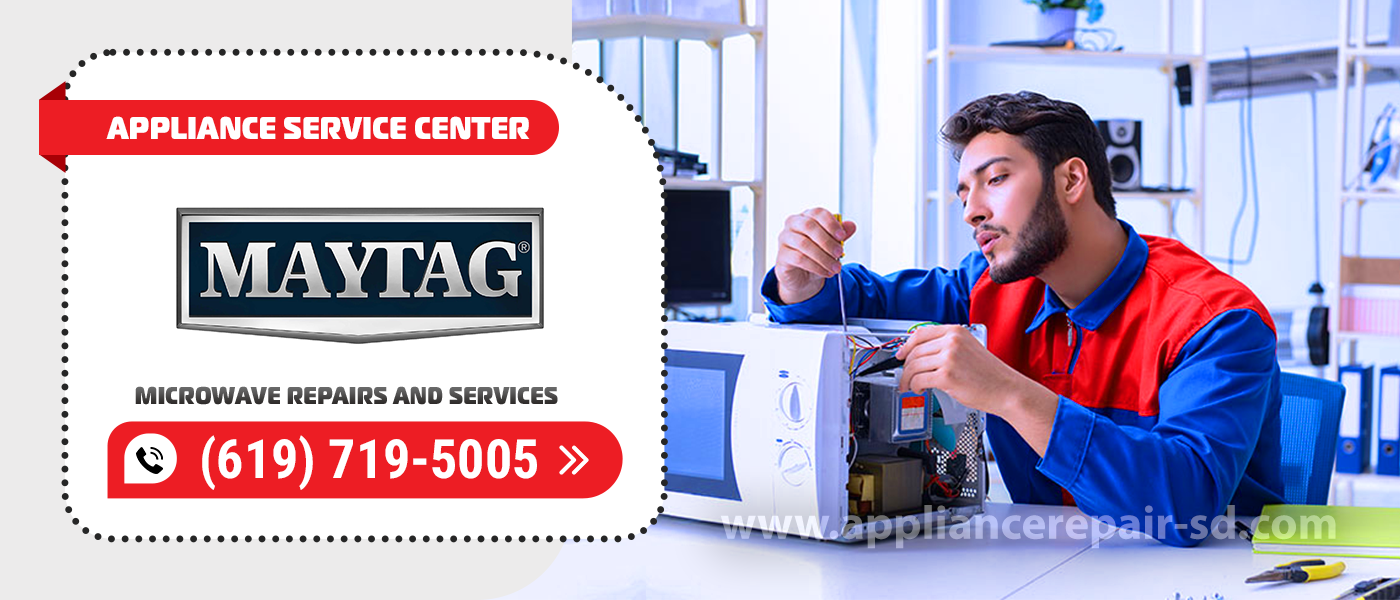 People who prefer to buy appliances from reliable and reputable companies do not need repairs as often, but it gets more complicated when the warranty period ends or if the official service center is far away and it takes a long time to get there. At Appliance Service Center, we believe that people who choose premium electronics should also receive quality service, so we offer only the best Maytag Microwave Repair in San Diego County.
Why this company?
For quality Maytag Microwave Repair and Service, proper and effective diagnosis is crucial. Mistakes in diagnosis can cause unnecessary additional costs and even lead to the equipment being completely unusable!
And even worse when the owner himself takes up troubleshooting, after which such repairs end up with a number of derivative faults or the final damage to the equipment.
Therefore, it is necessary to choose only official service centers, which are responsible and give a guarantee on the work. Maytag Microwave Repairs is always a positive result, thanks to the responsibility and professionalism of the masters.
Only highly qualified electronics professionals work in our repair shop! They are equipped with the latest diagnostic and repair equipment, which allows them to competently identify malfunctions and fix them in a short time, having the right tools and equipment.
As a result, addressing our company on Maytag Microwave Repair and Service, you will be completely relieved of any troubles connected with transportation: delivery to the workshop and back to the address of the client is free of charge for our employees.
If your microwave doesn't heat, sparks, doesn't turn on, or has other problems, just call us and we'll fix the problem as soon as possible. Maytag Microwave Repair cost is determined after diagnostics by a technician. You can find out the preliminary cost of repair by calling us.
The main malfunctions
Fuse blowing
Microwave refers to the sensitive electronic appliances, so the manufacturers care about the safety of the stuffing. One such protection is the installation of fuses. If there is a large power surge or other problem, the fuse blows and de-energizes the appliance.
Microwaves usually have three fuses – one for mains protection and two others to protect the magnetron and electronic control panel.
What happens when a fuse blows? There are two variants – in the first case, the microwave does not turn on at all. In the second – the technique turns on and even rotates the plate, but the food does not heat up. Only a Maytag Microwave Repairs and Services technician can cope with such a problem.
Condenser failure
Fuses aren't the only protection for the appliance. Capacitors in the microwave are used to equalize voltage spikes that occur in the mains during operation. The part consists of two insulated conductors that are housed in a metal case. Visually looks like a large elliptical cylinder. Failure of a capacitor can manifest itself in different ways. Most often the mains fuse blows, but other malfunctions are also possible.
Fan failure
The magnetron and transformer emit quite a lot of heat energy during operation. A built-in fan is used to cool these components. It is also located on the side – the air flows cover the magnetron and transformer.
Since this is a moving part, it can fail over time. Fan failure will cause the device to overheat, spontaneous shutdowns, or complete failure due to magnetron combustion. Contact a service center for Maytag Microwave Repair.
Faulty door microwaves switches
Microwaves have a complex system of several micro-switches – they signal when the door is closed and send signals to the control board.  The micro-switches must actuate in a strictly defined sequence – a malfunction in even one of them will cause problems. What exactly – there are a lot of options here. For example, the microwave may not turn on, may not respond to button presses, the plate inside may spin without reheating the food.
Appliance Service Center of the highest quality and at the most affordable price is available to you 24/7! All you must do is call for Maytag Microwave Repair and Service or leave a request on our website and the perfect solution is just around the corner!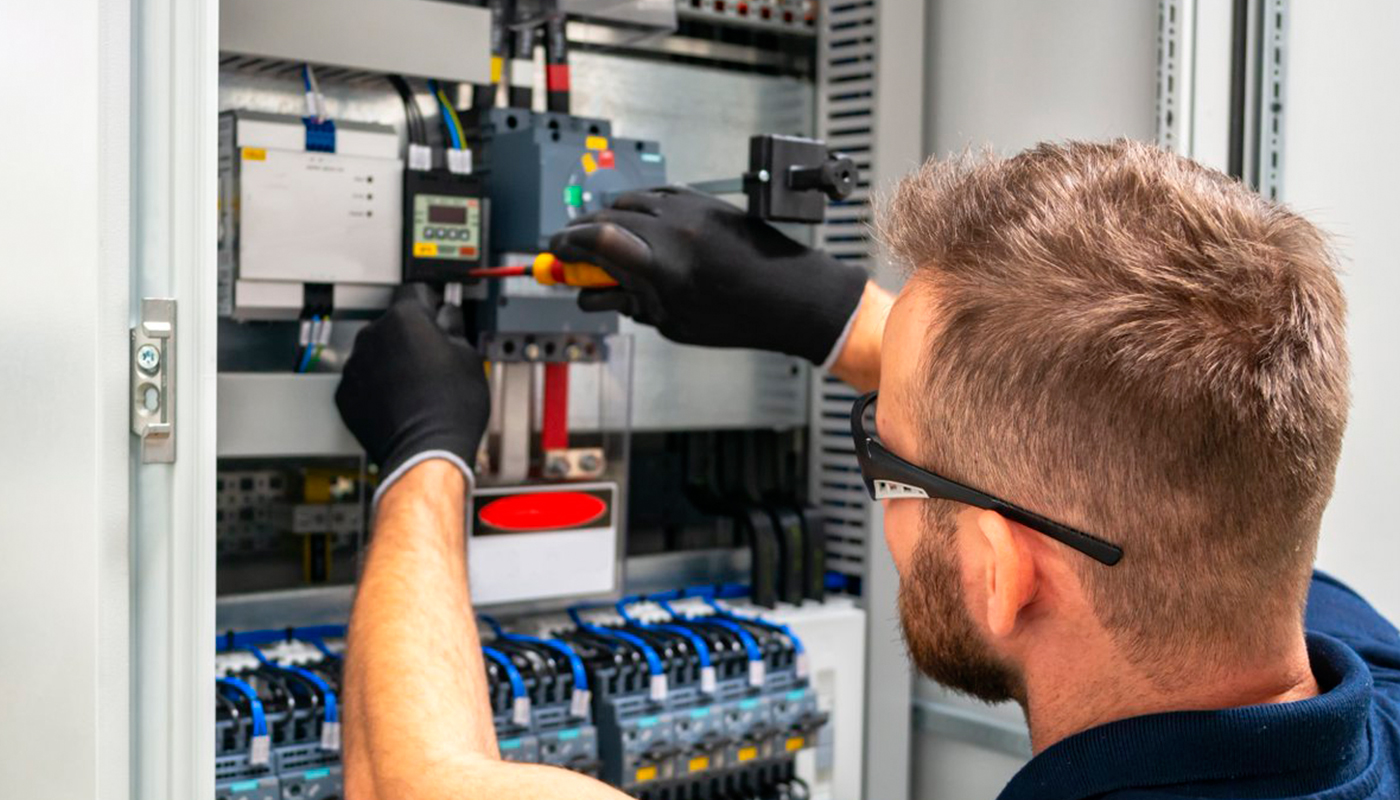 We use only professional equipment and tools, original spare parts, and high-quality consumables. Our technicians have 20 years of experience working with all types of household appliances from well-known brands. Specialists constantly improve their skills to provide you with high-quality services.
Frequently Asked Questions
Do you have questions about microwave repair? Before you contact our operator, we suggest you look at the frequently asked questions that our company's customers ask.
If your microwave has heating issues or is having problems with split tare, the following steps are recommended for Maytag Microwave Repair:
Check tare compatibility.

Check the condition of the tare.

Check modes and settings.

Check the power supply.

Contact a professional.
On behalf of Maytag Microwave Repair, we offer not only repair services, but also a number of additional services to help our customers keep their microwave ovens running and prolonging the life of their ovens. Here are some of our additional services:
Diagnostics.

Preventive maintenance.

Consultations and recommendations.

Replacement parts.

Repair warranty.
Here are a few recommendations you can try:
Check the power.

Reboot the microwave.

Check the brightness settings.

Clean the display.

Contact a professional.
It is important to remember that tampering with the inside of the microwave or attempting to do Maytag Microwave Repair yourself can be dangerous and may violate the warranty.