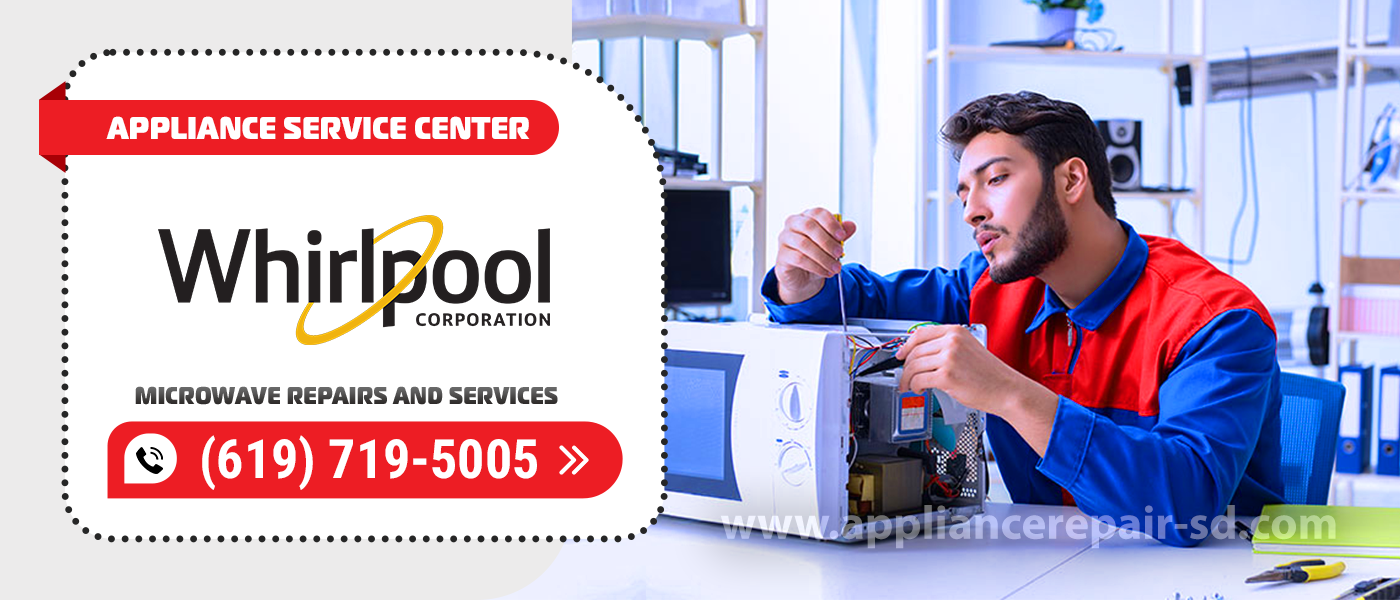 Whirlpool Microwave Repair
Microwaves make everyday life much easier for every modern person. Nowadays, there are many different brands and models on the market. If you have a serious problem with this equipment, you should immediately contact the proven specialists at Appliance Service Center. Our technicians provide quality Whirlpool Microwave Repair in San Diego County and will perform maintenance on your appliances.
Our company has been in business since 2001. Only we have exclusive replacement parts for all kinds of microwave brands. Our technicians have over 20 years of experience.
Very often owners complain that the microwave does not turn on the "Start" button, the light inside does not turn on, the indicators are broken, or the technique does not heat food. So why doesn't the microwave turn on? What are the most common causes of failure? And how to fix this or that problem with minimal cost?
All these questions are answered by our Whirlpool Microwave Repair and Service technicians. When you've plugged in an MVP and it doesn't work, the problem may not be with the appliance itself, but with the outlet. Also, the microwave may not work because there is no electricity.
If you have checked everything, the socket is working, the voltage is normal, but the microwave still does not work, then, the following problems are possible:
Fuses have failed.

The transformer is broken.

Control unit does not work.

Thermal fuse blown.

Failed capacitor.

High voltage diode is worn out.

Magnetron is broken.

Control panel does not work.

Door collapsed.

Broken electric circuits.
If your microwave overheats and won't turn on, it is likely that it has stopped working for one of the above reasons. Some malfunctions, not serious, you can fix on your own. But when the breakdown is serious, such as burned-out electrical circuits, then you need to call Whirlpool Microwave Repairs at home or take the microwave to a specialized service for repair.
The main rules for using microwaves
It often happens that appliances break down due to improper use. If the MFP doesn't turn on, it could be that you simply set the wrong mode. It happens that instead of heating food, people choose defrosting mode. If the mains voltage is low, the microwave won't work either, so, call a Whirlpool Microwave Repair and Service technician, the reason for the malfunction of the appliances may be quite trivial.
And to extend the life of your MVP, you need to stick to simple rules of use:
Don't heat food in metal cookware or gold-plated cookware.

Do not start the technique if the chamber is empty.

You should not cook prohibited foods (eggs, peeled vegetables, or fruit) in the microwave.

Do not reheat food for too long.
It often happens that the touch control panel of the microwave does not work
Let's say at once that it fails very rarely and that is due to careless use by the person himself. Manufacturers make microwave ovens with touch panels quite strong and durable. But when the sensor fails, you will not be able to fix it yourself. You need a professional approach and special skills. All because, this panel consists of complex electrical circuits and to fix it at home is impossible. You can help professional specialists in Whirlpool Microwave Repair.
Power surges are one of the most common malfunctions of the microwave
If this happens frequently in your home, the MVP will wear out faster. Modern microwaves install surge protection. After the surge happens, the technique should work after ten minutes, if this does not happen, then your "helper" is out of order. The Whirlpool Microwave Repairs and Services specialists will fix this breakdown.
The fuse burned out
This is one of the most common breakdowns in modern microwaves. Microwaves have several fuses, and some are in hard-to-reach places. If the cause of the malfunction is a common mains fuse, Whirlpool Microwave Repair will replace it.
In any case, for this appliance to serve long and uninterrupted, stick to the rules of use prescribed by the manufacturer. Household appliances require proper care, and when they fail, professional repair. This means that the most competent solution is to have your microwave oven diagnosed at Appliance Service Center by an experienced handyman. Qualified Whirlpool Microwave Repair and Service technicians can determine the source of the problem and how to fix it.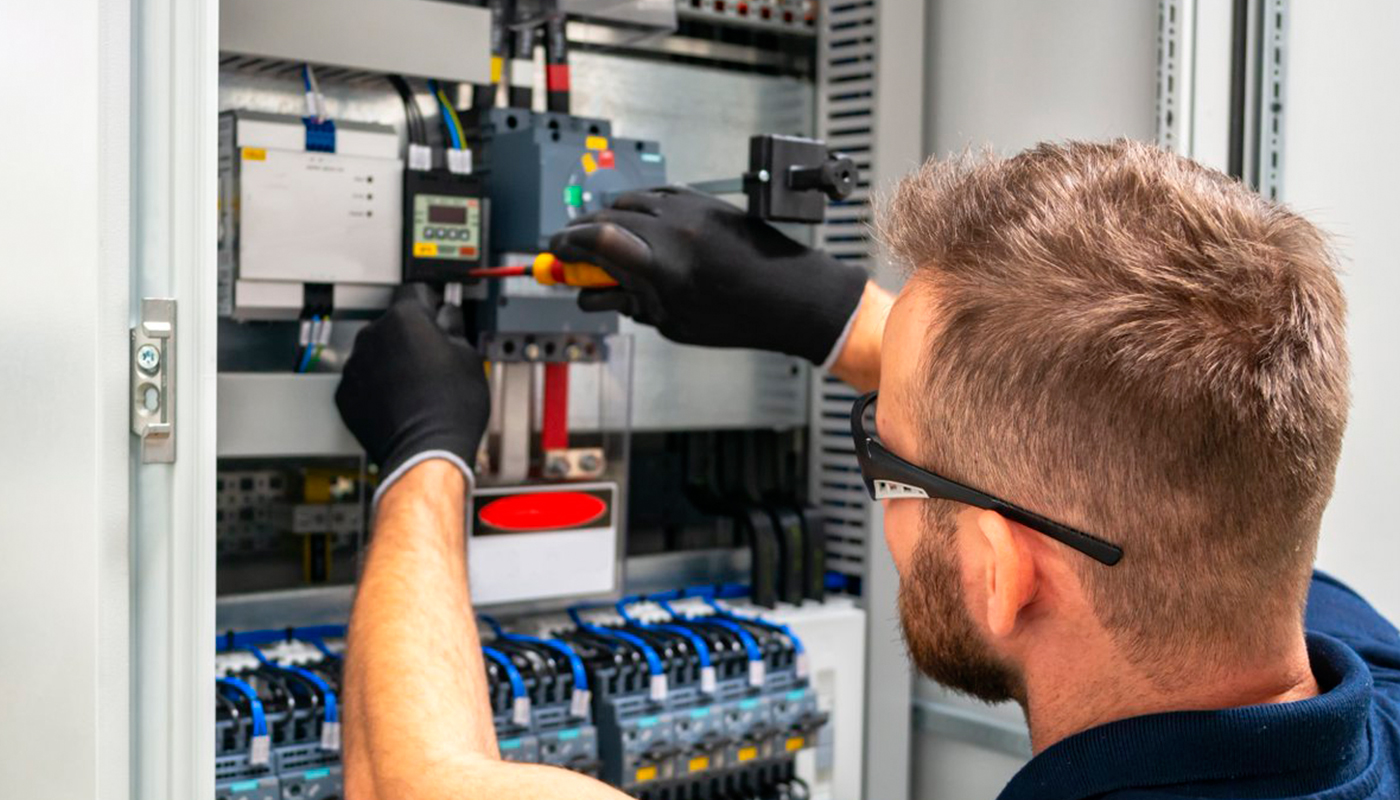 We use only professional equipment and tools, original spare parts, and high-quality consumables. Our technicians have 20 years of experience working with all types of household appliances from well-known brands. Specialists constantly improve their skills to provide you with high-quality services.
Frequently Asked Questions
Do you have questions about microwave repair? Before you contact our operator, we suggest you look at the frequently asked questions that our company's customers ask.
The length of time Whirlpool Microwave Repair can depend on several factors, including:
The type of problem.

Availability of parts.

The difficulty of accessing components.

The size and complexity of the microwave.

Service center workload.
To get an accurate estimate for Whirlpool Microwave Repair, it is recommended that you provide the following information:
Microwave make and model.

Description of the problem.

Repair history.

Additional services.
We are ready to provide you with a preliminary estimate based on the information provided and answer any questions you may have about your microwave repair.
If your microwave won't turn on, but the display and other features work, follow these steps to try to solve the problem:
Check the power connection.

Check the fuse.

Check the door switch.

Contact a professional.
If you're unsure of your skills or the safety of the repair, it's best to trust the professionals at Whirlpool Microwave Repair to handle the task.