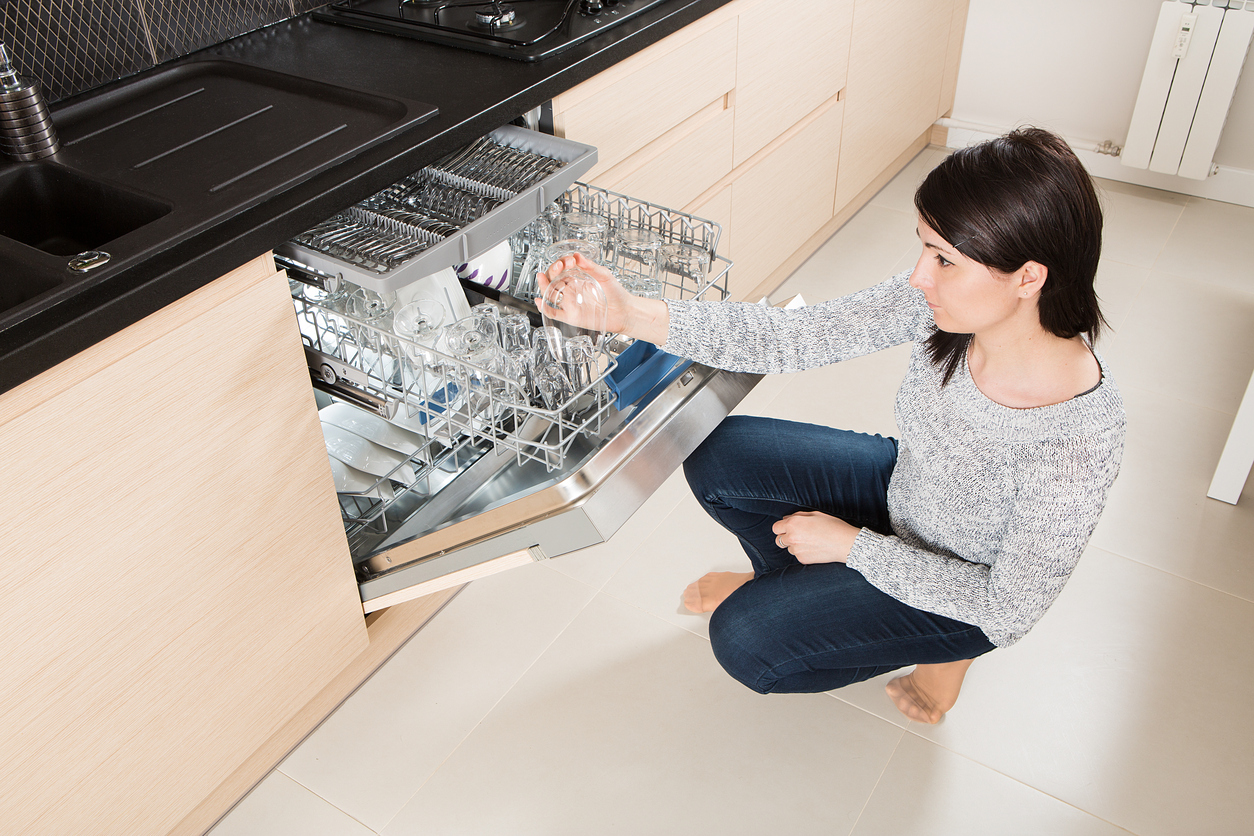 Interior Size
The size of the dishwasher inside is going to make a difference. Many of the newer models have done away with the lower kick panel and added smaller motors and pumps inside the dishwasher which have extended the life of the doors because now the doors can go all the way to the floor. This is referred to a tall tub model and is somewhat affordable in the world of dishwashers.
Noise
Most everyone wants a quiet model to put in their kitchen because the last thing you want to hear is the dishwasher running all the time. Most modern models of dishwashers today don't make as much noise due to the improved insulation.
Appearance
The appearance that the dishwasher gives today is different from what it once looked like. The designs are more modern, many are stainless steel and the controls are actually hidden within the design so the knobs don't stick out and you bump your hips on them as you walk by.
Racks
Inside the unit, you will find that the latest racks are spaced out and arranged to hold wine glasses and plates the way that they should. The racks wont rust because they are coated with a durable material that is made to outlast the harsh water pressure within the unit.
Cycles
Majority of those who wash their dishes using the dishwasher appreciate the choices in cycles. The choices could include the heat temperature, whether it is normal or light, or whether the dry cycle is heated or cool. Many models also offer a quick wash option or lightly soiled option for washing the top rack only. If you want to wash your pots and pans in the dishwasher, there is a heavy duty wash option for them. The hot water option is a great way to kill germs and bacteria that are on the dishes. Contact us:

The standard size dishwasher that is sold the most is the twenty-four inch model. But before you purchase your dishwasher, it is important that you measure that area that your dishwasher will go in to determine what size you are able to have. If your dishwasher goes under the counters, you will need to also take into consideration what materials your counters are made of. Granite counter tops may be hard to work with but so would other hard surfaces too. If you are remodeling, consider adding your dishwasher before putting down the counter. Additionally, if you are looking to repair it, call in the best appliance repair technician in San Diego county.