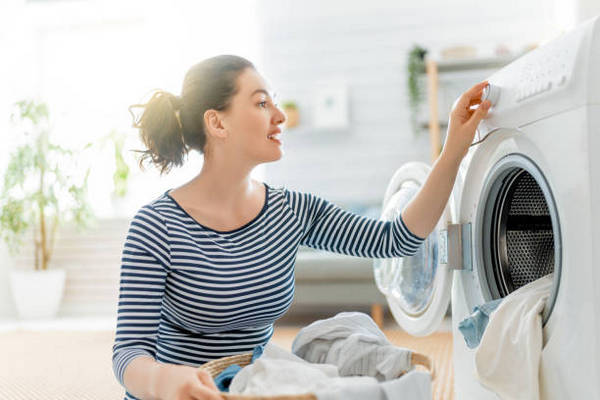 "Weak" circuit breaker
The most common cause of blown fuses in a washing machine is a weak circuit breaker. You either need to replace the circuit breaker with a more powerful one, or connect the appliance to more circuits.
Short Circuit
Short circuits can occur when an electrical cord, outlet, or a motor or heater fails. Short circuits can also be caused by water leakage. Sometimes a visual inspection of the cables or appliance is enough to see where the problem is located. You can also disconnect the heating element and measure the resistance between the contacts. In any case, to contact a professional service. You always have a choice – 
call our highly-qualified and experienced technicians
 and get the work done quickly, effectively and with high quality; or call some other appliance repair service provider, get plagued by worry, get the work done somehow and in the end – call our technicians to get it done properly. Don't waste your time, don't pay twice for the same work. Make the right choice – 
call us, San Diego Appliance Repair
, and we will come to your rescue. Our team of experts can deal with any problem you may have. No matter what type of washer you have got, what problem you face. Trust our technicians and let them do their work. They will take any problem off your shoulders. They are licensed, certified, insured and experienced. They always do their best to exceed your expectations. Besides washer repair, our skilled technicians are capable of providing you with other appliance repair services like 
microwave repair
, 
dishwasher repair
, 
freezer and icemaker repair
, 
dryer repair
, 
refrigerator repair
, and many more, along with free advice on maintenance if needed. We have no competitors all over San Diego County. We value every customer and our professional team of experts is committed to what they do. Superior performance and absolute accuracy – that's what our happy and satisfied customers tell about our services. We guarantee exceptional customer service at fair prices. Whenever you call us, we will help you any time any day. We work 24/7. If you need emergency service, 
call us – we will be at your home in 15 minutes
.
Contact us.
(619) 719-5005
[email protected]
If the washer fuses blow, you must determine if it is caused by a mains overload or a short circuit due to a malfunction.