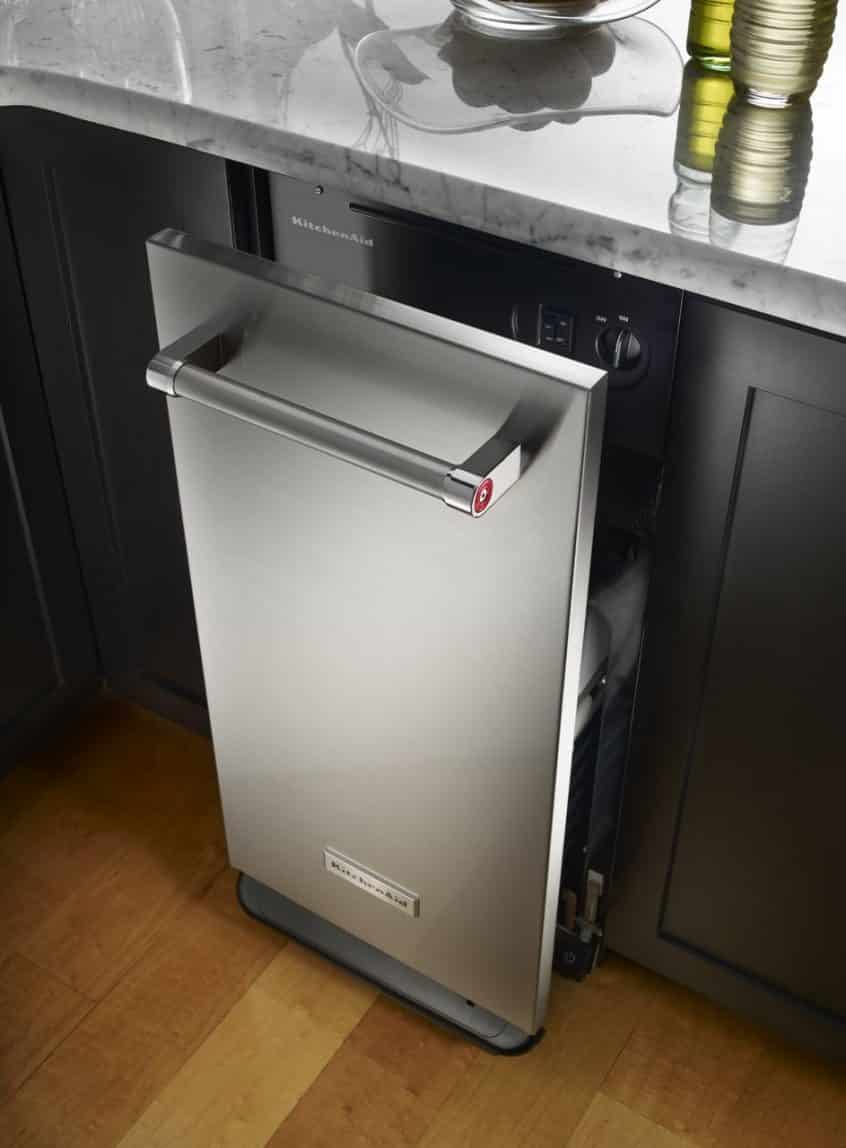 The Compactor Stopped Working
The first thing that you can do is to make sure that the issues are actually within the unit and not within the power source. Make sure that it's properly connected. If it is – disconnect it and plug in another appliance in the same outlet. If the latter works, then you have an issue with your compactor but if it doesn't – the problem is within your circuit.
The Compactor Won't Open
If you have a faulty latch or there is trash which blocks any of the opening mechanisms, you would be having hard times. If not, you might want to go ahead and try lubricating the latch. This could easily turn-out to be the solution that you are looking forward to.
Persistent Stench
Every single piece of garbage is going to contain a lot of bacteria and that's usually the source of the smell that you might be feeling. This is something quite important. You should make sure that you take everything out and clean the appliance as thoroughly and carefully as you can. This is going to result in a very reliable and properly cleaned machine which is unlikely to exude any smell further on. If you are actually facing an issue which hasn't been faced above, it would be best for you to get the assistance of a specialist. Now, even though the problem might be a very quick fix and something that you shouldn't be worried about, the truth is that a professional with the working experience and the necessary expertise is always going to get the job done flawlessly and you wouldn't have to worry about anything else. That's definitely something that you want to take into very serious consideration. With all this being said, it's important to understand that there are also certain risks when you are undertaking a DIY task, especially when you are working with electricity. Make sure that the machine is perfectly plugged off, regardless of whether you'd conduct certain maintenance processes or not. If you are unable to handle it all on your own, call in the appliance repair professionals to assist you with the repairs or installations. Contact us:

The main designation of the compactor is to make sure that rubbish takes as less space as it is possible. Quite a lot of companies actually depend on their compactors in an attempt to avoid serious size of trash. This is why it is important for this particular unit to be in perfect working condition throughout the entire time. With this in mind, we have decided to take the liberty of providing you with a few actionable tips on issues which are quite common when it comes to compactors. So, without any further ado, let's go ahead and give it a go.