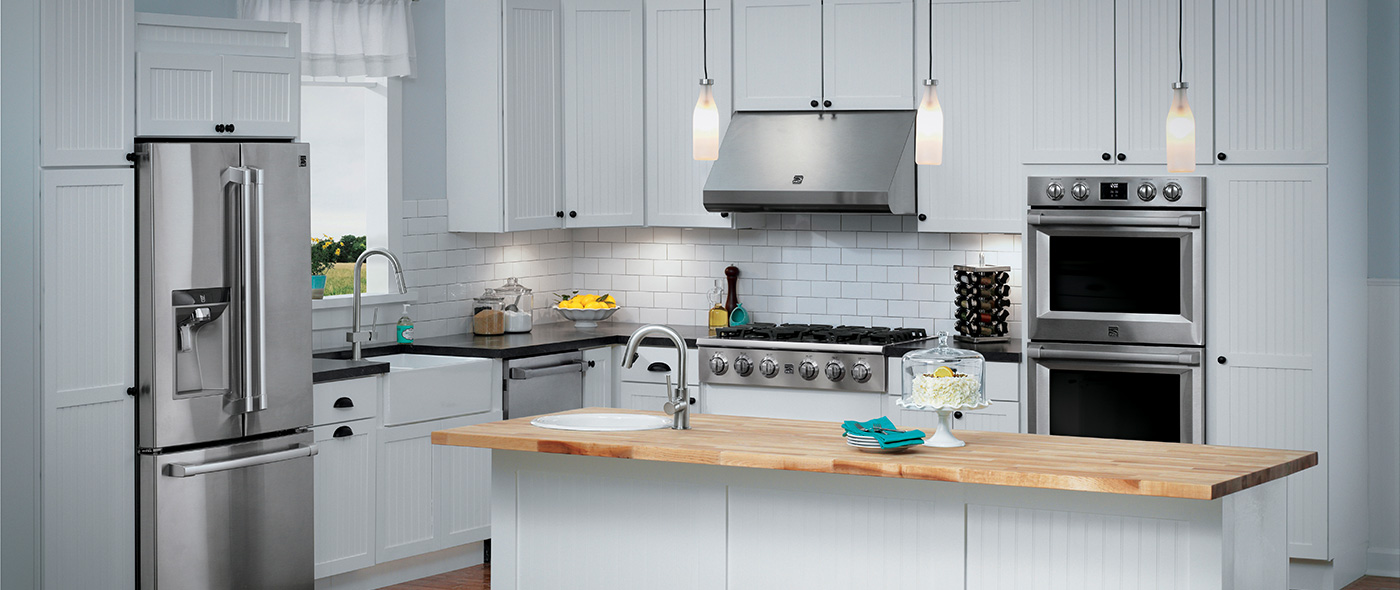 Kenmore Dryers
As is with any brand of dryer, there are some more common bumps in the road that you may run into at some point in your Kenmores lifespan. Some more common issues include: the dryer not heating up enough, not heating up at all, refusing to turn on completely, not running a full dry cycle, or not beginning a cycle. Whatever your issue is with your Kenmore dryer, you will need trusted appliance repairs performed to ensure prompt and guaranteed repair. Because a dryer might not be a daily used home appliance, you might be fine skipping same-day repairs. This will give you more time to search for a repair company you truly feel comfortable with. Find a company such as San Diego Appliances Repair Company who employs the use of only fully licensed and insured technicians. Still need same-day repair? No problem! San Diego Appliances Repair Company offers same-day and emergency repairs on all appliances!
Kenmore Range Hoods
Kenmore range hoods are a family favorite amongst US households. Some more common issues with Kenmore range hoods include: range hood not turning on, range hood power not strong enough, or range hood emitting an odd or new noise. Range hood can be quickly and professionally repaired by the technicians at San Diego Appliances Repair Company at low and affordable rates! Get your warrantied repairs on a same-day basis by our skilled, insured, licensed, and experienced technicians! There are much more Kenmore appliances available. Is your not listed? Call a professional at San Diego Appliances Repair Company to see what your course of action should be today! Contact us:

Kenmore is a highly trusted and well loved brand of home appliances that has been sold by Sears since the 1920s. Even with the most reliable brands, sometimes things can happen. If you have found yourself with a broken down Kenmore appliance, this blog is perfect for you! Read this comprehensive guide to Kenmore home appliances and learn how you can safely, affordably, and quickly repair your broken down appliance today!