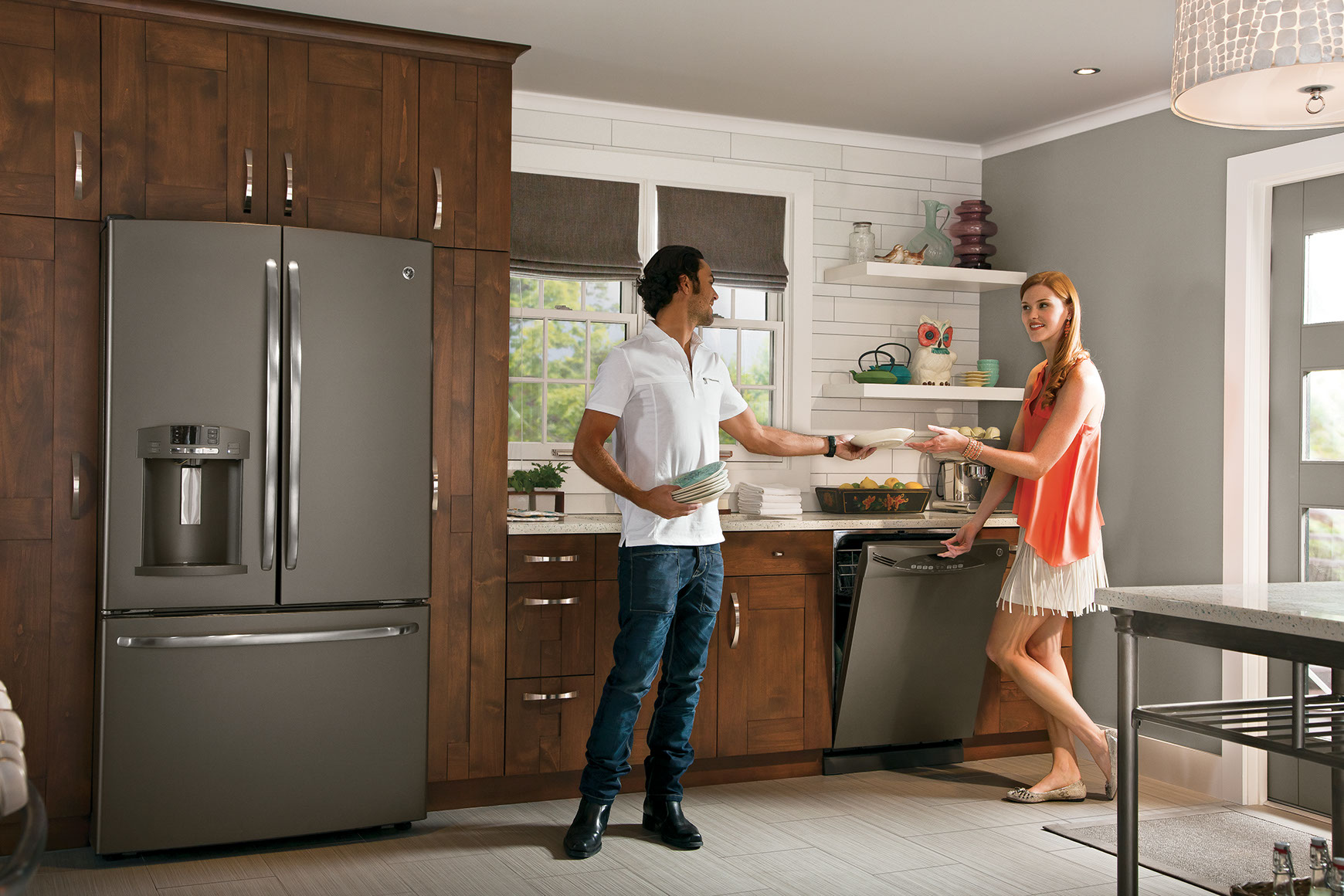 Wine coolers
This is a specific appliance that wine lovers definitely need. This is also something that a lot of people love because it is going to provide a specific touch of class to your already convenient outdoor kitchen setting. As soon as you have the pleasure of owning a wine cooler, you will immediately feel the convenience of it – something that can't be brought by any other thing. There are quite a few perks of it: • They are particularly good as they add a certain sense of appealing • It is going to maintain the perfect temperature for your red and white wines
Beer fridge
Let's face it – even though we know that it's not particularly healthy, beer is the one beverage that we can't do without throughout the hot summer heat. This is something absolutely important and it deserves the necessary attention. With this in mind, is there better appliance to buy than a built-in, convenient and small beer fridge? Of course, this doesn't mean that you will only keep your beer there, but let's be honest – it will have its special spot reserved.
Barbeque
Summer time is the period when you bring all your friends together and you just have some relaxed and idle time out in the patio. And, if there is one thing that could make this better, is a nice outdoor barbecue to prepare those delicious burgers in. This is also something that could be rather stylish, if you are willing to spend a few additional bucks for nice branded options.
Blender
Summer equals cocktails and pools. That's just it. And, there is unlikely to be anything more appropriate than a gourmet blender which is going to provide you with all the necessary means to wrap up a few fresh margaritas. All in all, there are quite a few things which are definitely going to be trending this summer and the more you consider them, the better for you. This is undoubtedly one of the things that you should take into consideration when it comes to it and it is advisable that you prepare for it before the summer strikes. There are, of course, many more solutions that you might want to consider when it comes to it, so just make sure to set your mind to what you want. If there is any issue with the appliances, you can always call in the home appliance repair experts' in San Diego County. They will not only diagnose the issue with ease but get it repaired to the best of the knowledge. Contact us:

The truth is that summer is a specific period of time during which you might feel a few different cravings, so to speak. You will definitely enjoy colder beverages alongside certain other conveniences which are preferable during the summer heat. And, when it comes to it, there are certain trends which are definitely going to prove to be rather pressing this summer. Let's have a quick look.