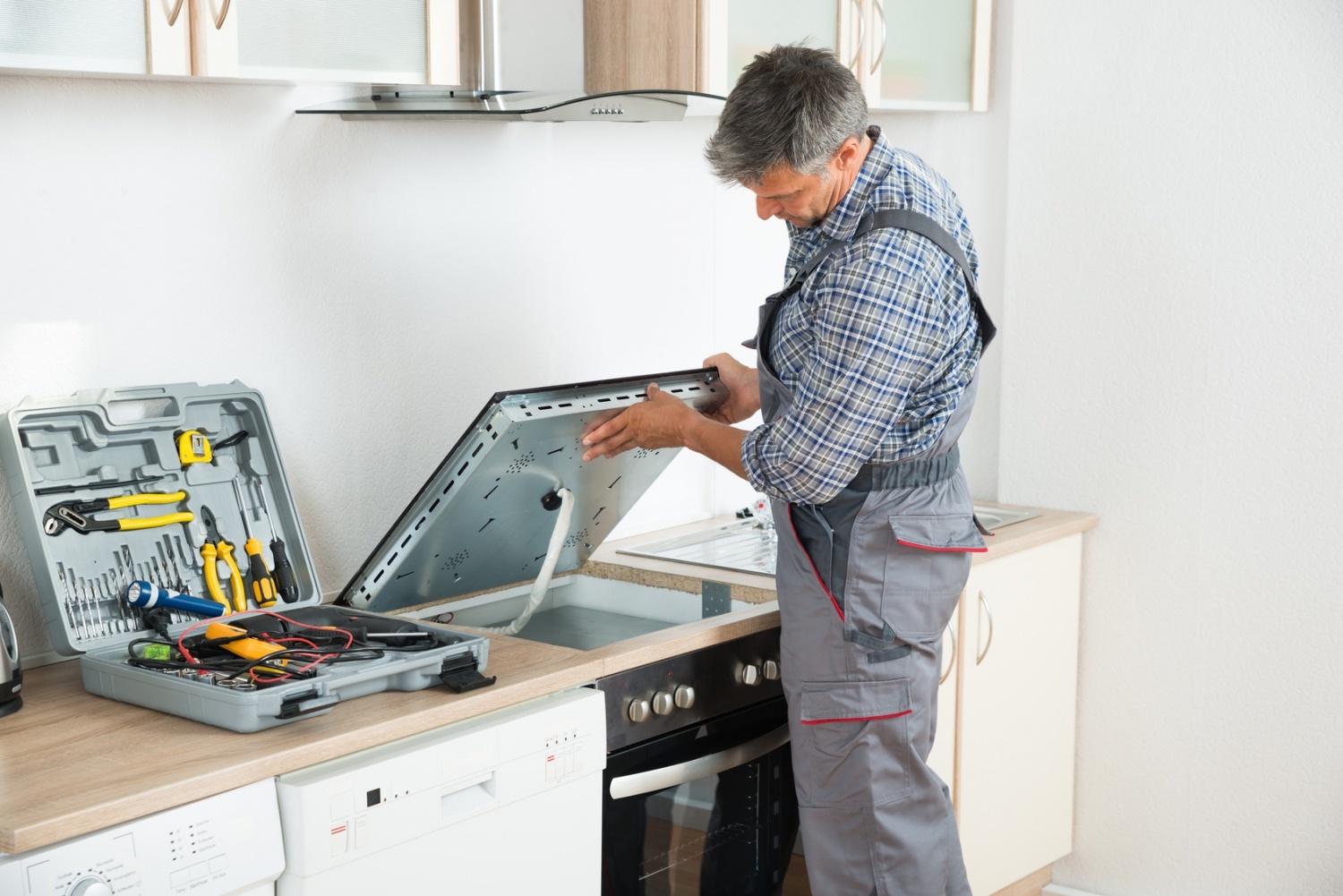 Cleaning the interior and the exterior of the solution
You can rest assured that your oven, range or stove will perform a lot better if you took your time to clean it properly. With this in mind, here are the critical points to consider:
Control panel
You need to make sure to use a light-duty cleaner or just regular soap, water and a rag. Warm water is preferred, of course. You shouldn't use harsh cleaners and abrasive pads as this is something which is capable of causing certain issues. Make sure to be very careful when cleaning the decal indicators as these are particularly important. If you get them damaged, the entire control panel might require you to change it.
Smooth electric stove tops
If you have had a heavy spillage taking place over your otherwise smooth electric stove to, you need to make sure to get it cleaned quickly. Here, you should take advantage of special and effective cook top cleaners. Remove the residue and make sure to use a scratch-free pad – this is going to keep the overall integrity of the cook top.
Door Cleaning
The door is actually one of the places which are likely to accumulate significant buildup when it comes to it. This is the main reason for which you shouldn't really underestimate it and make sure that you take care of it properly and as per the highest standards. Clean the front when your range or when your oven is perfectly cooled off and when it is unplugged – this is something important.
Solid burner element
This is another important component that you need to pay a lot of attention to and it is rather important that you do so properly. They are most commonly made out of solid metal and there are no coils. You can clean those using a solid cleaner for surfaces of the kind. Of course, there are quite a lot of other elements and it is important to account for them as well. However, these are the ones which are most commonly a point of issue and that's why we've laid the attention towards them. With this in mind, cleaning those is going to substantially prolong the overall amount of time that your product will function for. However, if you need a professional cleaning and maintenance, it is best to talk with an appliance repair technicians that is certified to work on all types of stoves. They understand the working of the stove and will check it for performance and sustainability. Contact us:

Stove, ranges and ovens are used almost every single day. This is true for the majority of the homes. These are appliances which require quite a lot of maintenance mainly because of this and it is absolutely critical that you take this into proper account when it comes to it in order to ensure that everything is handled perfectly. With this in mind, here are a few tips that you might want to take into consideration.