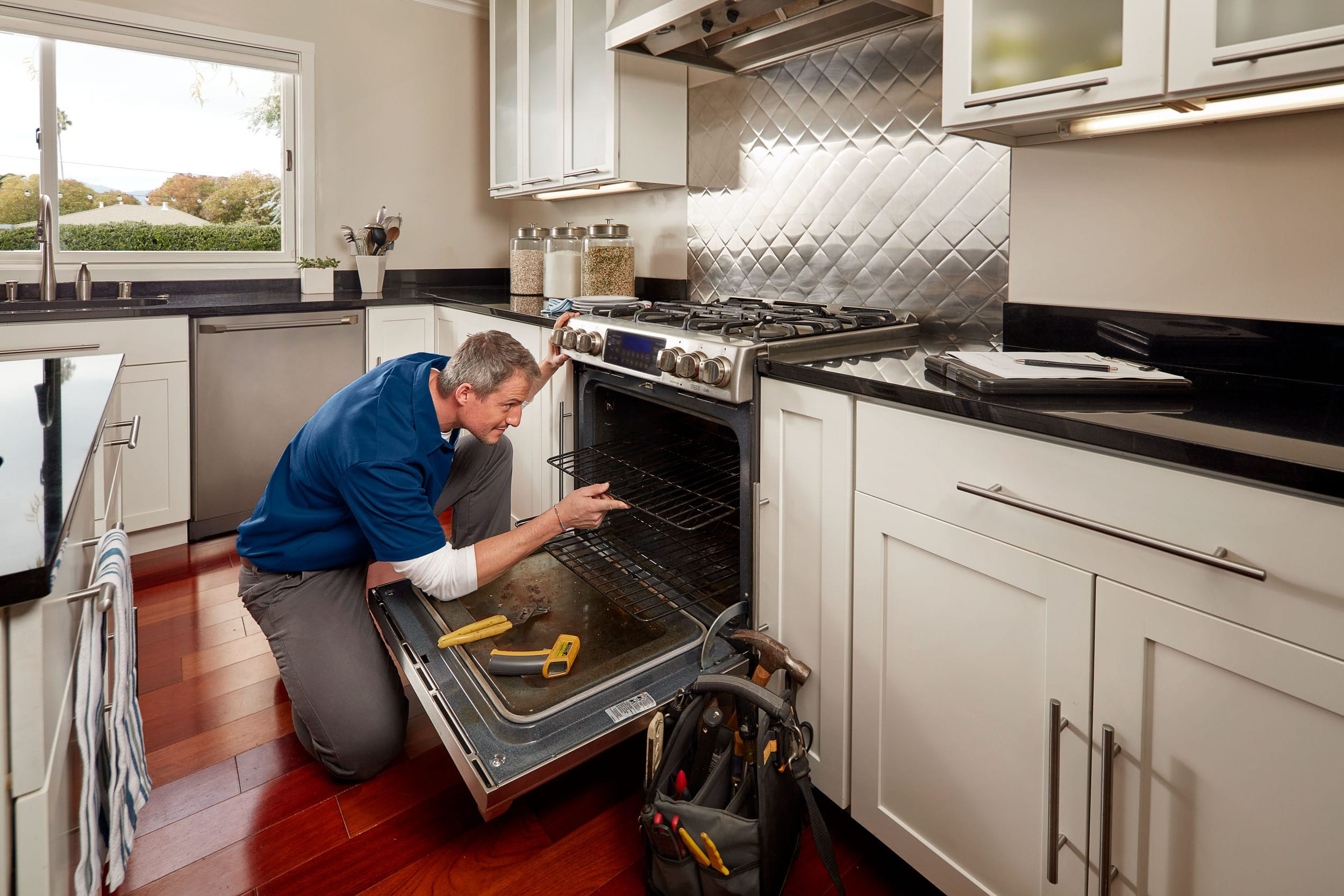 Have you been noticing your stove isn't working properly? Is it not heating up enough, or overheating? Are the dials working properly? If you answered 'yes' to any of these questions, you're in need of a stove repair!
There is no need to stress if your stove needs a repair, call San Diego Appliance Repair Company to get same day service at an affordable price, so you can get back to cooking in time for dinner tonight! San Diego Appliance Repair Company stove repairs There are two types of stove ranges: electric (also known as flat, glass tops) or gas ranges. The two stoves work differently but they can still show a couple of the same signs when they are in need of repair.
Electric Ranges
Signs
Spotting the signs that your stove needs a repair can be tricky, so read this guide to see if you are in need of repair services! Electric ranges are available with flat, glass stove tops, or metal coils. Both of these electric ranges will show different signs when they need to be repaired. Flat Glass Top Stove
Cracks in glass tops
Control boards not working or displaying
Controls not working properly
Elements or burners not heating up
Elements or burners heating up too much
Smokes while on
Metal Coil Ranges
Burners are rusted or corroded
Burners not heating up
Burners heating up too much
Smokes while on
Importance of Repairs
Electric stove ranges give your kitchen a more modern feel. They are also easier to clean, and easier to repair. But this doesn't mean you can put off repairs; a simple repair can save you from an expensive replacement. If you notice cracks in your glass stovetop, call a technician right away. A small crack can easily become a large one, which will make your stove unuseable. If the dials or displays aren't working, you can check your stove manual to see if you can make an adjustment yourself, or check to see if the wiring is loose. You can also call a technician to check the wiring for you if you are unsure how to do it. If the elements aren't heating up or are heating up too much, call a repair service to get internal parts looked at. Sometimes, a single part will break down, and can easily be replaced for an affordable price. However, putting the repair off could result in more expensive components malfunctioning, resulting in a higher repair cost for you. If you notice your elements are smoking, try giving them a quick clean; left over food is sometimes hard to notice and will burn when the stove is in use. If this doesn't work, call a technician to take a look; if it's not left over food it could be an internal problem. Remember, electric can just as easily start fires as gas ranges if not repaired right away.
Gas Ranges
Signs
Burners are rusted or corroded
Burners not heating up
Burners heating up too much
Smokes while on
Burners sparks when ignited
Burners won't ignite at all
Only one burner is not working
Importance of Repairs
Gas stoves give your kitchen a traditional, professional look. If you prefer this type of range, you should take extra care in making sure that it is regularly maintained and repaired. Gas stove ranges should be repaired as soon as you notice any sign that the stove is not working properly. If left alone, a damaged gas stove can easily start a kitchen fire, or produce a carbon monoxide leak, both of which can be dangerous to you, your home, and your family. If the burners are rusted or corroded, try cleaning them with soap and water to see if grime can be removed. If not, then they should be replaced. If your burners aren't heating up enough or too much, check the wiring and see if has come loose or is damaged. The same goes for if you notice sparks, or if only one burner is not turning on. The wiring can easily be checked by a technician if you are unsure.
Why San Diego Appliance Repair Company for your Stove Repair?
San Diego Appliance Repair Company technicians are certified and experienced in repairing multiple brands of stoves and ovens, and have stocked vans to help them repair your stove even faster. Plus, diagnostics are free, so you don't have to worry about extra fees. Whether your stove is gas or electric, San Diego Appliance Repair Company will provide you with the best stove repair service to get your stove back up and running in no time, and for a great price. Call today or book an appointment online. Does your stove need a quick repair? Call San Diego Appliance Repair Company today at
1-(619) 719-5005
and get fast and reliable repair service!
Contact us: