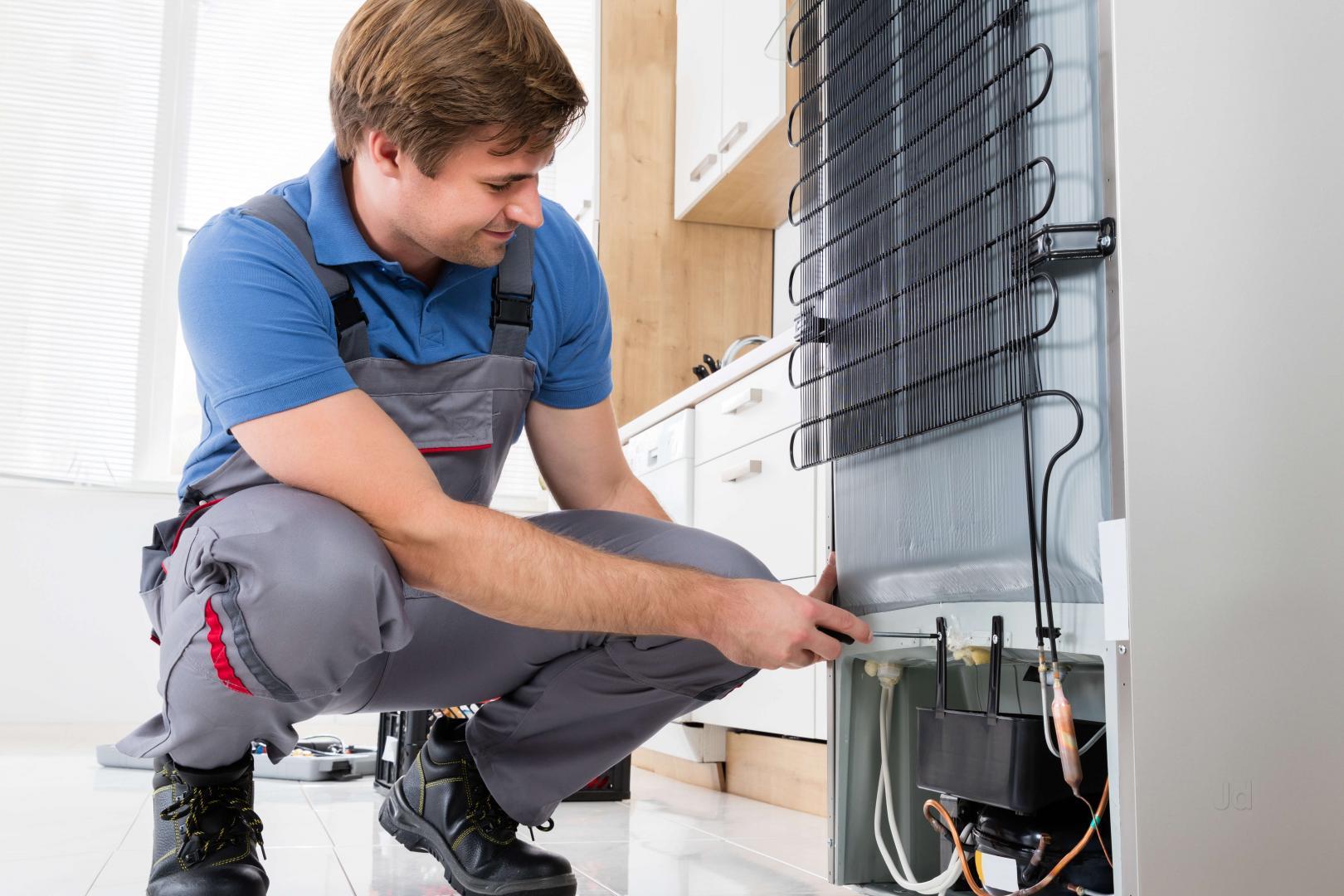 You Are Hearing Strange Noises
Although your freezer and refrigerator can make a variety of sounds and noises, you probably are familiar enough with what they normally sounds like. But if you are hearing noises that don't sound familiar, it may be time to call an expert who can diagnose the problem.
You're Hearing…NOTHING
Conversely, your fridge should be making its usual noises. If you are no longer hearing the gentle hum or any other typical sounds of your fridge, then something is definitely wrong. Check your electric breaker first. Turn down the thermostat to see if the fridge switches on. If you hear nothing still, call your San Diego County appliance repair professional.
The Motor Runs Continuously
Your fridge/freezer motor is meant to turn on and off to maintain an appropriate temperature. If it is running continuously, it could mean there is a problem that is causing it to overwork.
Your Freezer Isn't Freezing Food Thoroughly
If food is only partially frozen or you are seeing a buildup of frost, this may be an indication that there is something wrong with the thermostat, a drain clog, or even a compressor that may be failing. An appliance repair technician should be able to easily diagnose the problem.
Food Goes Bad Before Its Time
If you find that your food is not staying fresh, then there may be a problem. Although summer is a time when the door is opening and closing more than usual, if food is spoiling before its date, then you may have a bigger problem.
You See Puddles
No, you should not be seeing this. It's possible that the drain to the drip pan has come loose or the drip pan itself is broken. There are multiple reasons for a refrigerator to leak, most of them not good. Call for a professional repair.
Your Energy Bills Have Made a Leap Upward
If you are seeing a spike in your electric bills, your fridge may be the culprit. This is a common sign since your fridge is operating around the clock. When your fridge is struggling to keep to temperature, the first place you may see a problem is in your monthly bills. You rely on your refrigerator every day. When you are seeing or hearing signs that your fridge may be struggling, call a professional. In most cases, refrigerator issues are easy to diagnose and fix. Call the experts at San Diego Appliance Service for professional and affordable repairs for all your household appliances. Contact us:

It's summer and your fridge and freezer typically get a workout this time of the year. But if you have a sneaking suspicion that your fridge or freezer may not be working at its peak, the last thing you need is for all of your food to spoil. If you are seeing some of these signs, it may be time to call for a professional appliance repair in San Diego County.