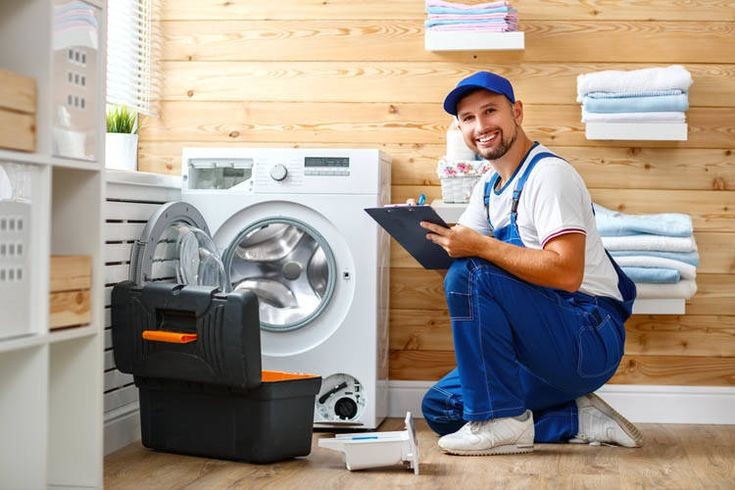 Samsung washing machine
models with an additional door, such as WW4600R, WW4500T, or WW7500T. As a rule, this characteristic is called AddWash, but sometimes you can meet the spelling Add Door. Most often, users find a ddC error during a wash. You may have opened the small door and put the forgotten items in the drum before.
Error decoding
The ddC code means the error of opening the door to refill the laundry. The Samsung washing machine "believes" that the door was opened without pausing the program, that is, without pressing the "Start/Pause" button before refilling the items.
Error ddC – when you can fix it yourself
The appearance of a ddC code is usually not due to a broken piece of equipment. Most likely, you: 1. opened the hatch to refill the laundry without pausing the machine. In this case, you must close the door and press the "Start/Pause" button. Washing should resume. 2. You did not close the door tightly to refill the laundry. Close the door firmly and press the "Start/Pause" button. Washing should continue. 3. ddC error can occur due to a one-time failure of the control unit. In this case it is necessary to disconnect the washing machine from the power supply for 10-15 minutes. If after switching on the machine starts to work normally, then it was a temporary "glitch" in the board, which you have successfully coped with.
How to properly use the door to load laundry in a Samsung
Adding things to the Samsung washing machine through the auxiliary door is possible only if the "Add Wash" indicator is lit on the display. It appears at the beginning of the wash and disappears when the water temperature exceeds 50°C, to prevent burns to the user. To add items: – Check to see if the "Add Wash" indicator is lit. – Press the "Start/Pause" button and wait for the wash to stop. – Press the top of the small hatch: you will hear a click and the door will unlock. – Open the hatch, put in additional items, and close the hatch until you hear a click. – Press the "Start/Pause" button to restart the wash. Possible malfunctions requiring repair In rare cases, the ddC error may be caused by a malfunction: the lock of the door itself for reloading things or the control unit malfunctions. 1. The door lock of the Add Door is defective The washer-dryer mistakenly "thinks" the door is open and gives an alarm code. Often breakage is due to broken wiring and/or faulty contacts. 2. The control box is defective Probably a faulty radio element or burned tracks/pins in the door lock circuit of the Add Door for reloading the laundry.
Samsung washing machines
are good quality appliances. Even if your washing machine gave out a ddC code due to a breakdown, don't rush to think about replacing it. It is better to entrust its repair to professionals. Call an appliance repair service in San Diego County or book now. The technicians at
an appliance repair service in San Diego County
fix all brands of washing machines, including Samsung machines with a laundry reloading hatch. The technician will determine the exact cause of the alarm code and repair it right in your home. We will arrive promptly at your convenience. We are here to help you keep your appliance running for years to come! Contact us
(619) 719-5005
[email protected]
The ddC error is specific only to