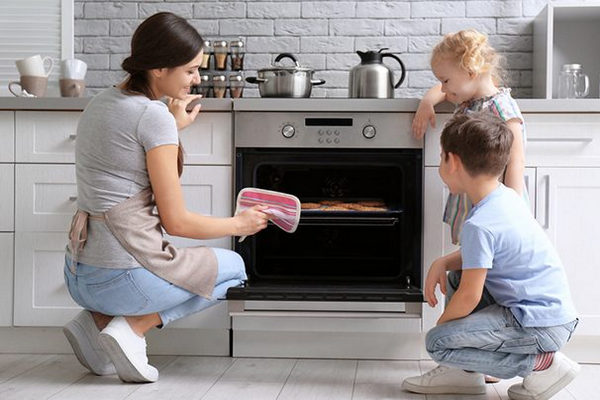 contact malfunction;
fan clogging;
malfunction requiring complete replacement.
If the glass on the oven is damaged, you can do it yourself. This requires some skill in replacing the glass. However, if you are not sure, it is better in this case to use the help of professionals. Whatever the problem, the repair process is very problematic and complicated. It certainly requires the hand of a specialist. Professionals at San Diego Appliance Repair Company has the necessary professionalism that will allow you to fix all malfunctions. Our technicians are capable of repairing recessed ovens by troubleshooting the problem. We use high-quality tools that allow our employees to complete repairs quickly and successfully. Replacement parts are used according to the specific model. With our extensive experience and expertise, we can solve any problem you may have with your household appliances, electronics, cooling and heating appliances, lawn & garden appliances. Our skilled and professional technicians can deal with any brand of ovens or stoves wherever you bought it. Any problem which may seem impossible to solve, any damage which you may think to be irreversible, anything will be fixed quickly, effectively and at fair price. If you need oven repair help 
call us, San Diego Appliance Repair
, and our experts will take this burden off your shoulders quickly and effectively, high quality is guaranteed. They are trained to work with all major lines of oven models. They keep us with all new technologies and all new high-tech models releases not to let you down. We pride ourselves on having thousands of happy customers who are satisfied with our excellent service and eagerly recommend us, San Diego Appliance Repair, to their friends and relatives. If you are looking for 
perfect oven repair service
 impeccable performance, absolute accuracy, punctuality, fair quotes, courteous technicians, then you definitely have only one possible choice to make and 
it's all about us, San Diego Appliance Repair
.
Contact us.
(619) 719-5005
[email protected]
Fan failure in the oven can be caused by one of 3 reasons, which can only be determined by an expert: