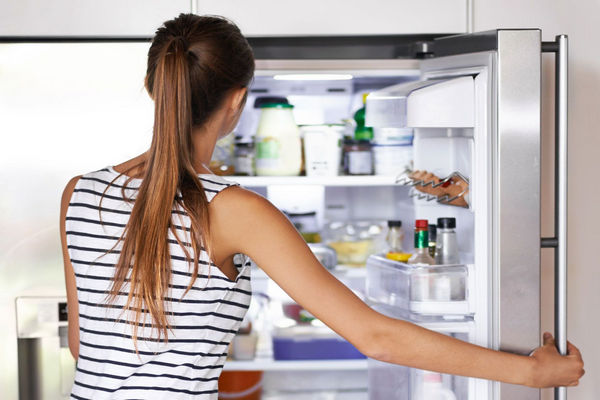 thermal expansion of the material, such as metal pots,
the metal shell of the fridge due to thermal expansion
or the movement of refrigerant gases that turn into liquid in the refrigerator's cooling circuit.
These sounds are therefore completely normal. But don't mistake the occasional gurgling in the fridge for noise. A refrigerator that is too noisy is usually a symptom of a worn-out compressor. In this case, you should call a professional service center,
San Diego Appliance Repair Company.
Our experts do not recommend doing the repair yourself, as it can lead to an even more serious breakdown. As with all electronics, regular maintenance is the best prevention. If you defrost and clean your fridge from time to time and store food in the appropriate compartments, it will operate you well for a long time.
San Diego Appliance Repair
 are leading Refrigerator Freezer Repair and Servicing specialists in San Diego County. We have been providing Home Appliance Repair Services all over San Diego County for more than 20 years. If your refrigerator is making strange noise and you need help,
call us, San Diego Appliance Repair
. 
We are the best option among other household appliance repair service
 providers in San Diego. Our dedicated refrigerator repair engineers are regularly trained to service all existing and new freestanding, integrated and built-in units from any manufacturer. They can repair any refrigerator brand, wherever you bought it. Our customers never regret working with us. Our customers satisfaction is our top priority. We offer a vast variety of household appliance repair services, the most extensive in San Diego County. Whatever may happen to your refrigerator, whenever you may need us, call us and we will take the refrigerator repair problems off your shoulders as quickly and effectively as possible. We are certainly the best in providing household appliance repair services among other repair service providers in San Diego. Don't hesitate, call us. Our extensive experience, our passion for quality and safety along with excellent performance and accuracy are always at your disposal. Don't forget that we've done everything possible and will do the impossible to make sure you enjoy your home.
Contact us.
(619) 719-5005
[email protected]
Refrigerator users consider this to be a problem, but often there is no reason for it. The various cracking, popping and vibrating sounds are usually caused by: