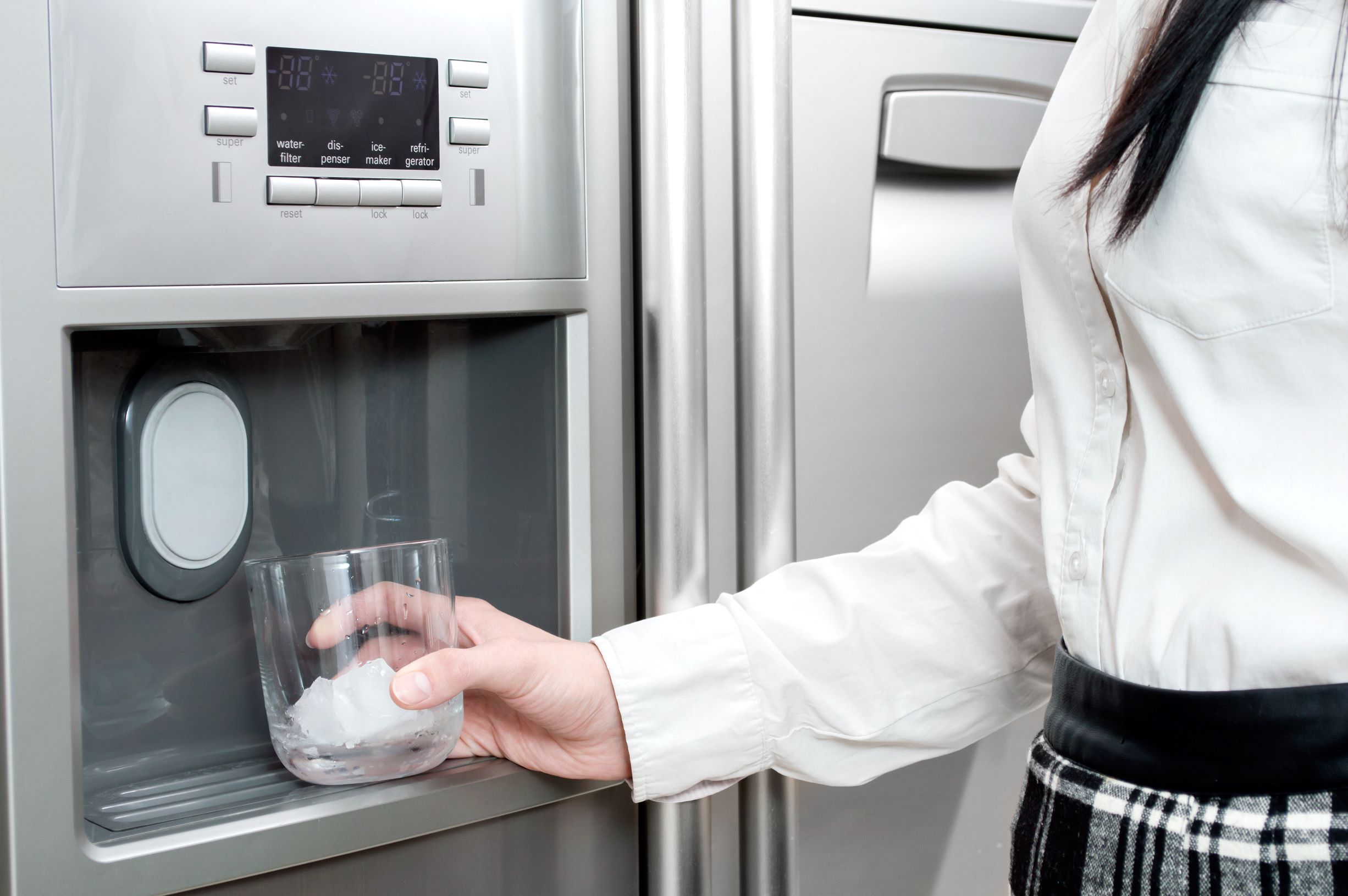 Kenmore
,
Maytag
GE
ice dispensers for refrigerators.
THE ICE MAKER IS OFF.
Turn Ice Maker ON. Is this the machine that makes the ice the power switch (or lever) in the OFF position? Make sure the ice maker is on. If the ice maker has been turned off and is now on, give the ice maker time to make ice cubes. Turn on the ice maker by lowering the wire disconnect lever. Some ice makers are different and have a switch to turn the ice maker on or off.
THE WATER FILTER SHOULD BE REPLACED.
Replace the water filter correctly. The water filter in your refrigerator can cause problems if not installed correctly. If the water filter is clogged with hard water, water flow will decrease. A faulty water filter results in low or no ice formation.
THE WATER VALVE IS OFF.
Turn on water valve. The water valve should be in the fully open position. Make sure that the water valve is in good working order and that the refrigerator faucet is open. Can the water valve malfunction? The water valve can become corroded, worn or simply stuck. If the water valve is open, check the water lines for kinks or bends that may prevent water flow to the ice maker.
AIR IN THE WATER SUPPLIES
Water rinse after the water filter replacement. Every time you change the water filter, you must clear the refrigerator's water lines of excess air. Air in the water lines can cause water to drip from the dispenser and make the ice maker hollow or small ice cubes. San Diego Appliance Repair are leading Refrigerator Freezer Repair and Servicing specialists in San Diego County. We have been providing Home Appliance Repair Services all over San Diego County for more than 20 years. If your
ice maker
is not working properly and you need help, call us,
San Diego Appliance Repair.
We are the best option among other household appliance repair service providers in San Diego. Our dedicated refrigerator repair engineers are regularly trained to service all existing and new freestanding, integrated and built-in units from any manufacturer. They can repair any refrigerator brand, wherever you bought it. Contact us
(619) 719-5005
[email protected]
Is your refrigerator ice maker not working or dispensing ice cubes? Here are 4 common reasons why your ice maker doesn't produce or dispense ice cubes. Ice maker troubleshooting for all brands of refrigerators including