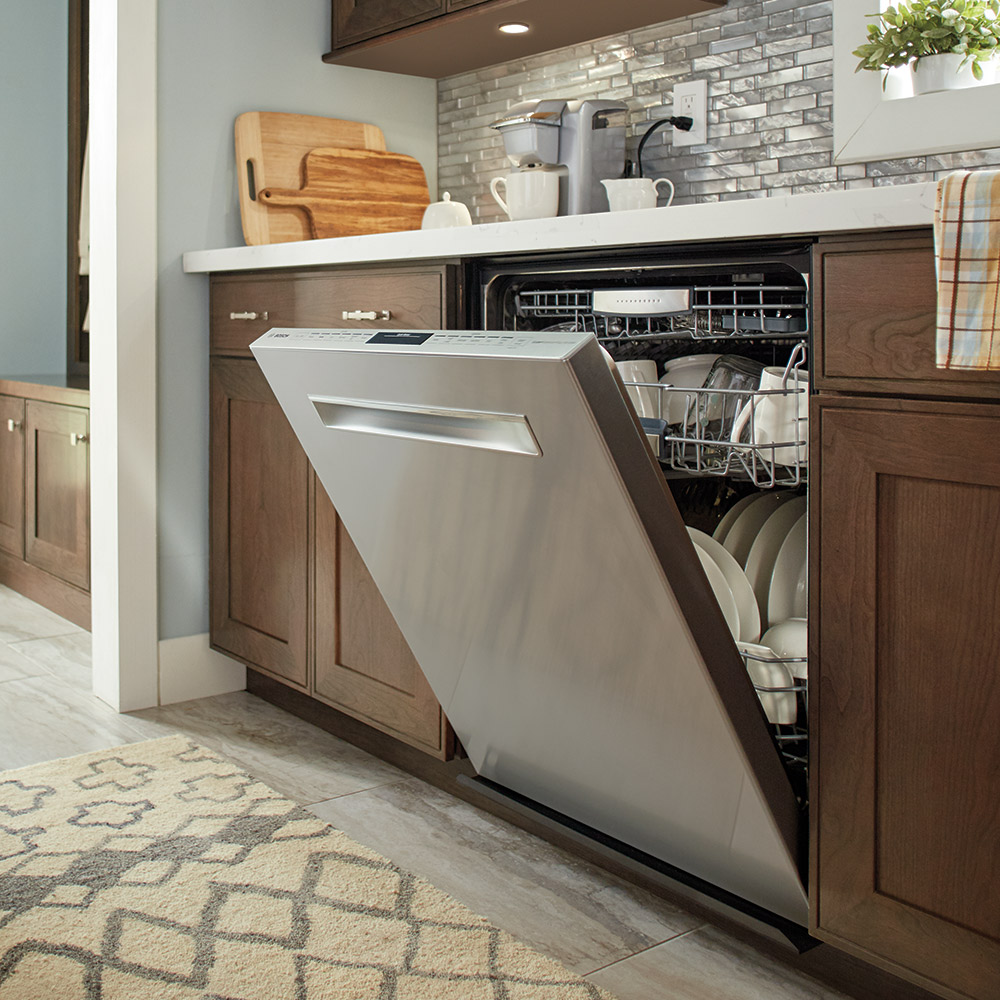 Review the basics.
The first thing that you might want to do is to check out the following red flags: – Make sure that you don't overload the dishwasher. Also, you might want to check out the manual in order to ensure that you are actually loading it in an appropriate manner. – Be careful with your silverware. If it drops down below the lower basket the spray arm might not be able to spin as it's going to get obstructed. – Make sure that you are using an appropriate detergent. – Get into the habit of routinely scraping off larger food bits off the dishes before you load them into the racks. This is a check-list that you might want to take into account in order to ensure that everything is handled perfectly. Another quick tip is to check the water temperature and make sure that it's high enough as if it's not this could be a sign of a very complex issue.
Cleaning the spray arm
Now, you should know that the spray arm is one of the most important components which are going to ensure the cleanness of your dishes. Make sure that it spins freely in order to be certain that water accesses all of the dishes. Furthermore, you might want to check if the holes are properly cleaned and that they aren't clogged. In order to do so, you'd need to take out the wire basket. You can do so by removing the cap or the pin at the end of the sliding tracks – depending on the washing machine model. This is going to allow you to access the spray arm and see whether it moves freely or not. You should also make sure to use a pin in order to properly clean out the holes if they are clogged with debris. As you can see, there are quite a few things that you might want to account for prior to calling the professionals in San Diego County. You can also clean the float switch, the valve screen and other components. All of these tasks are going to take you no more than 30 minutes to complete, but they could save you a lot of money. Thus, it is best not to ignore the signs of malfunction as early as possible but notify the appliance repair experts to repair it. Minor issues are quick and cheaper to repair than wait for it to completely stop functioning. Contact us:

The general designation of your dishwasher is to ensure that it cleans the plates, forks, knives and basically whatever dish you put inside to clean. If it fails to do so, you might as well handle the cleaning manually. Unfortunately dishes coming out of the dishwasher dirty are one of the most common issues that a lot of homeowners in San Diego Area struggle with. With this in mind, below you will find a few helpful tips that you might want to try before calling the professional appliance repair service in San Diego County. Let's take a look.