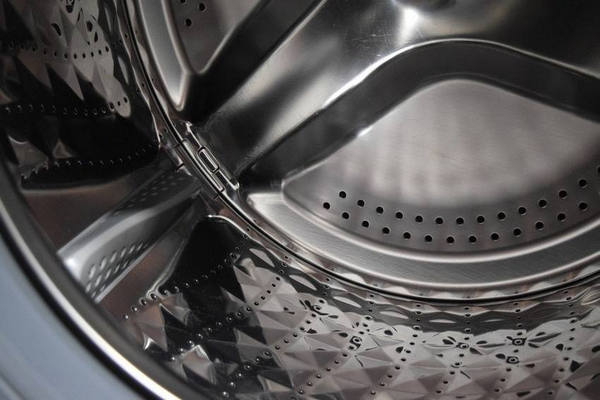 First, you need to clean the rubber gasket, where detergent and laundry residue often accumulate.
Then remove and thoroughly wash the detergent and fabric softener dispenser.
When cleaning the washing machine, do not forget to remove and clean the washing machine filter.
At the end of washing machine cleaning, use a special detergent and washing program to start cleaning the drum and the inside of the washing machine.
If the unpleasant smell coming out of your washing machine, it's probably because a buildup of detergent, fabric softener and laundry detergent has accumulated on the washing machine door seal. This is also where water accumulates, and mold and bacteria often grow. Ideally, you should clean the rubber seal of the washing machine door after every wash. Use your hand to remove any large debris from the folds. Wipe the rubber seal with a dry cloth. If the dirt resists, use an old toothbrush, for example. Leave the washing machine door ajar. It is not necessary to open it all the way, 10 cm is enough. Of all home appliances problems, washer breakage is the worst one. If this happens to you, the first thing you have to do is to contact us, San Diego Washer Repair. There is no appliance repair service provider all over San Diego County, who can solve such problems better than we do. We guarantee high quality quick services at reasonable and affordable prices. You always have a choice – 
call our highly-qualified and experienced technicians
 and get the work done quickly, effectively and with high quality; or call some other appliance repair service provider, get plagued by worry, get the work done somehow and in the end – call our technicians to get it done properly. Don't waste your time, don't pay twice for the same work. Make the right choice – 
call us, San Diego Appliance Repair
, and we will come to your rescue. Contact us.
(619) 719-5005
[email protected]
A regular cleaning of your washing machine is important for both the laundry and the machine itself. All we have to do is to learn a few simple steps that will help your washing machine stay in working order longer. Cleaning your washing machine involves several steps, which we'll discuss in more detail below: