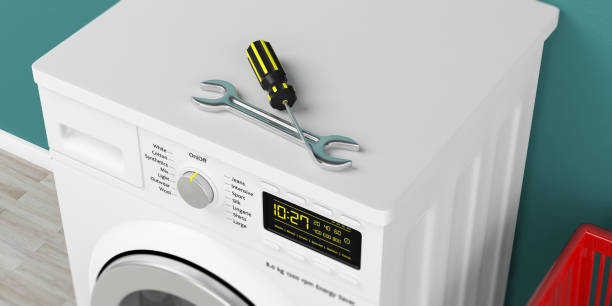 When your dryer malfunctions, finding a reliable repair service becomes crucial. A properly functioning dryer is essential for efficient laundry care, and choosing the right repair service can save you time, money, and frustration. In this article, we will discuss important factors to consider when selecting a reliable dryer repair service.
Experience and Expertise
Look for a repair service with a solid reputation and extensive experience in handling dryer repairs. An experienced technician is more likely to quickly diagnose the problem and provide effective solutions. Check their website or inquire about their years of experience and the qualifications of their technicians.
Credentials and Certifications
Verify if the repair service has the necessary credentials and certifications. Ideally, technicians should be certified by reputable organizations in the industry, indicating their expertise in dryer repairs. Look for certifications from manufacturers or authorized repair service providers.
Reputation and Reviews
Research the repair service's reputation by reading customer reviews and testimonials. Online review platforms and forums can provide valuable insights into the quality of service provided. Look for feedback on the repair service's timeliness, professionalism, pricing, and customer satisfaction.
Prompt Response Time
A reliable repair service should offer a prompt response to your repair request. Check their average response time and inquire about their scheduling process. Prompt service can minimize downtime and ensure that your dryer is up and running as soon as possible.
Warranty on Repairs
Inquire if the repair service offers a warranty on their repairs. A warranty demonstrates the confidence they have in their workmanship and the quality of the parts used. A reputable repair service will stand behind their repairs and provide additional support if the same issue reoccurs within a specified period.
Transparent Pricing
Ask for a clear and detailed estimate of the repair costs upfront. A reliable repair service will provide transparent pricing, including any diagnostic fees, labor charges, and the cost of replacement parts. Avoid services that provide vague or excessively high estimates without proper justification.
Availability of Parts
Ensure that the repair service has access to a wide range of genuine replacement parts for your dryer. Using original parts is important for the longevity and performance of your appliance. Ask the repair service about their sources for parts and if they can quickly obtain the necessary components.
Insurance Coverage
Check if the repair service has liability insurance. Accidents can happen during repairs, and insurance coverage protects both you and the technicians. It provides peace of mind knowing that you won't be held liable for any damages or injuries that may occur during the repair process.
Customer Service
Assess the level of customer service provided by the repair service. Are they responsive to your inquiries? Do they provide a clear communication regarding the repair process and any updates? A service that prioritizes customer satisfaction and provides excellent communication is more likely to meet your expectations.
Recommendations and Referrals
Ask for recommendations from friends, family, or neighbors who have previously used a dryer repair service. Personal referrals can provide valuable insights and help you make an informed decision. You can trust the experiences of people you know and rely on their feedback.
Local Service
Consider choosing a local repair service. Local companies often have a vested interest in maintaining a good reputation within the community. They are more accessible, can respond quickly to your needs, and may offer personalized attention to their customers.
Additional Services
Check if the repair service offers additional services such as maintenance or preventive care for your dryer. Regular maintenance can extend the lifespan of your appliance and prevent future breakdowns. Having a repair service that can provide ongoing support and maintenance is advantageous.
In conclusion, selecting a reliable dryer repair service involves careful consideration of their experience, credentials, reputation, response time, pricing transparency, warranty, availability of parts, insurance coverage, customer service, recommendations, and additional services. By taking the time to research and choose the right service, you can ensure that your dryer is repaired by skilled professionals who will provide efficient, quality service.
  Are you in need of some appliance repairs in San Diego County? San Diego Appliance Repair Service is here to help! We offer professional and experienced technicians who can get the job done right. Don't wait, call us now and get your appliances fixed!
Contact us
(619) 719-5005
[email protected]