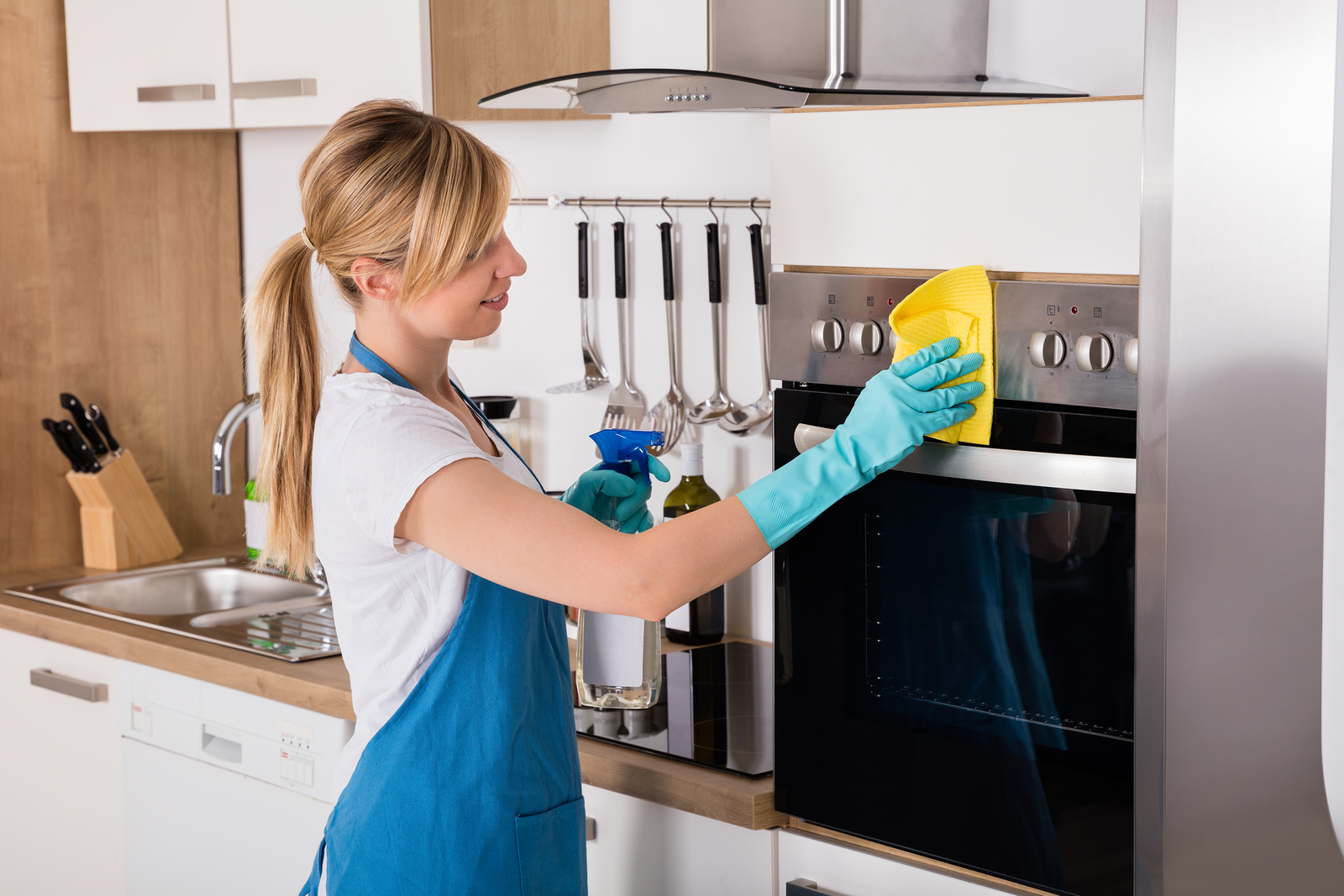 1. Wash up
Make sure to wash up any kinds of spills as soon as they tend to happen. This is going to prevent them from becoming baked and hence, a lot harder to remove. If you have a range or cook top which has drip bowls they should be cleaned very commonly with a cleaner which is grease-dissolving. Keep in mind that the baked-on stains are likely to require soaking in a specific solution comprised of baking soda, vinegar and water.
2. Perfect clean up
It might be a bit repetitive but this truly is the most important thing to consider when it comes to your oven and range. You need to make sure that the surface of the range is perfectly clear in order to prevent the food from actually damaging your liner surface. If you spill, the baking is going to contain sugars which are known to be acidic. They can cause damage to the liner in case they are left for far too long there.
3. Replacement
When you remove your drip bowls, you need to check the surface elements in order to determine whether there are any signs of corrosion or arcing. You can replace the terminal block as soon as you manage to note signs of the kind. This is going to prevent a lot of further issues. In any case, you can see that there are quite a few different things that you might want to take into account when it comes to maintaining your oven and range. You should know that this is going to prolong the overall life of the appliance and it's going to cause it to work as intended. Furthermore, proper and regular maintenance is most definitely going to spare you quite a lot of repair money so that's something that you want to account for. Contact us:

Even if you don't feel like it, the oven and range are some of the most critical parts of your kitchen appliances. Without it, you wouldn't have any option but to prepare an endless array of microwave meals and nothing but cereal. The most important thing to keep this particular asset in proper working condition is the perfect and regular maintenance. You need to understand that the main source of damage to the stove and to the range is a caked-on food which is left on top to burn over and over again after every single use. While the drips on the oven can burn each time you roast or bake. Not only is that unhygienic but it takes more than just a simple swipe to clean the area. With this in mind, we have prepared a few tips that you might want to look into in order to prevent calling the professionals every now and then to repair your oven and range. Keep in mind that these are also going to prolong the life of the machine.