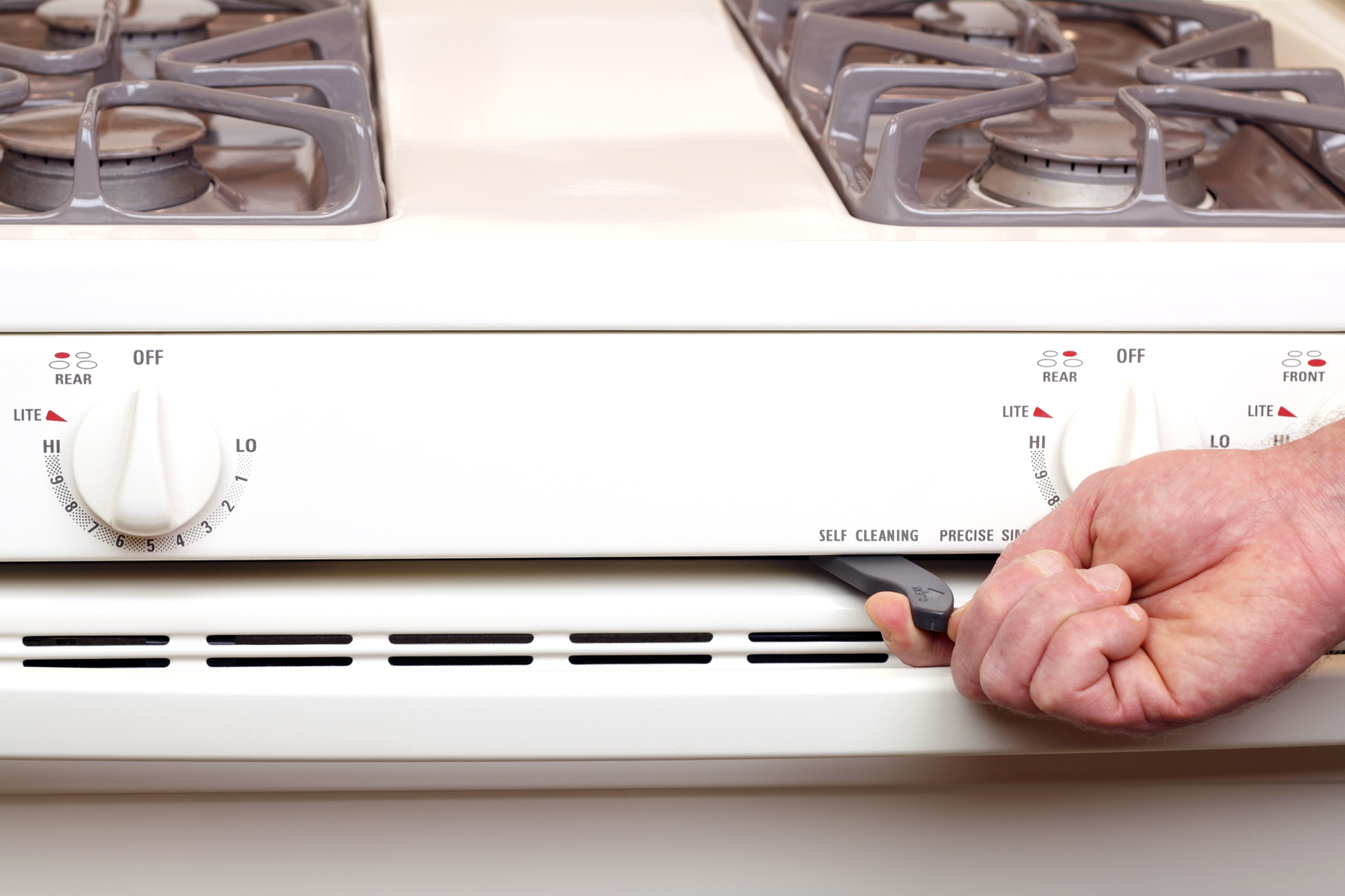 In a Hurry
Oven manufacturers were trying to be helpful by designing self-cleaning ovens. The truth, this feature might not be so good for your oven. The appliance repair technicians in San Diego County will happily respond to requests, if you need repairs. They relate that almost half of their calls, four or five out of 10, have to do with the self-cleaning cleaning feature on ovens.
How it Works
You may or may not have purchased your latest oven with the self-cleaning feature. Know that it takes several hours to run through the self-cleaning feature. When using this feature on your stove, the oven door is locked for your safety. The door will not open until it has cooled from temperatures of 932 F degrees or 500 C degrees. The heat aids the cleaning process by burning off splatters and spills that occurred during cooking. There is more housing insulation manufactured into the self-cleaning ovens. This helps withstand the heat the oven reaches while cleaning. Extra insulation will help the stove cook more efficiently too.
Doing the Work
Purchasing an oven with the self-cleaning feature is easy. Names you have heard of associated with top appliances, such as Whirlpool and GE offer these features. These ovens will offer you a variety of sidewall coatings. The porcelain enamel is acid and heat resistant. The leftover or spilled foods in your oven will be nothing, but ashes. This helps you clean it all up quickly and there is no need to scare and scrub for hours to maintain the oven in good condition.
How to use it
The first step in using the self-cleaning feature is to remove pots or pans from the oven. Everything should be cleared out. There is no need to use harsh oven cleaners on any of the ovens inside surfaces. Save oven cleaners to hand wash the oven racks. Step two is to activate the ovens self -cleaning feature. You should use the automatic system to lock the door. The locking latch is a required safety feature. Remember the oven will be locked for three to four hours. Burning food may cause smoke so you should ventilate the room.Step four is to wait. The oven door will unlock after the oven has cooled down sufficiently. Step five is wait longer. Once the oven is completely cooled you can safely wipe the ash away. Contact us:

Everyone has chores they do not like doing. Cleaning the oven is one of those chores job. The most of new ovens usually include a self-cleaning feature.  And it's a great news for anyone that cannot stand the harsh chemicals used to clean their ovens. This will help you make sure