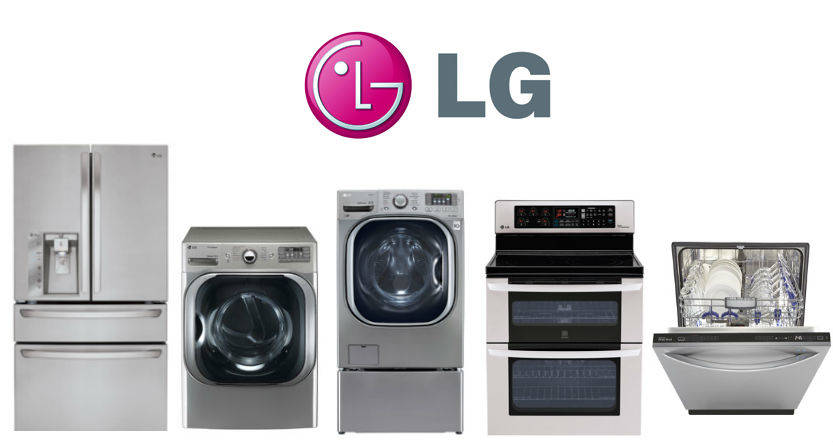 LG Microwave
Just like any other appliance, your LG microwave sometimes may not function properly. Listed below are some common problems you may face with your microwave:
Microwave not heating
Microwave not working
Microwave light bulb not working
Microwave shuts off after a few seconds
Microwave turntable not turning
The display of the microwave not working
Microwave is sparking
The door of the microwave does not open
LG Refrigerator
LG offers you a wide choice of refrigerator options. You can choose from the conventional two-door fridge, bottom freezer refrigerator, side-by-side refrigerator, and French-door refrigerator. All the models are well-designed and efficient. However, usage and time take a toll on these appliances and they are prone to malfunction. Some of the common issues reported with an LG fridge are:
Refrigerator not cooling
efrigerator water dispenser not working
Ice maker not working
Ice-dispenser not working
Refrigerator not defrosting
The refrigerator is loud or noisy
Refrigerator drain is clogged
The freezer is cold but the fridge is warm
The refrigerator is leaking water
Food is getting frozen in the refrigerator
LG Washing Machines
LG manufactures both front and top-loading washing machines. These machines are a great help as they take care of our laundry. However, being electro-mechanical appliances, they too are prone to defects. Some of the issues you may face with your LG washing machine are:
The washer may not spin
Washer is noisy
Washer won't agitate
Washer won't drain
Washer is vibrating
The washer may fill slowly or not fill at all
The washer is leaking water
The washer may not start
Washer is overflowing
LG Air Conditioners
LG air conditioners make our homes comfortable for us. However, they also need to be maintained well to ensure that they function seamlessly. Regular servicing and cleaning are a must for your LG air conditioners. But it's not uncommon to have issues with your LG air conditioners. Some common issues are:
A/C does not produce cool air
Blocked or dirty air vents
Water leaks inside the home
A/C does not blow any air
The unit does not power on
If you own any of these or other LG home appliances and they were to malfunction, it is a good idea to look for authorized LG technicians to repair your appliance. The reason is that the authorized technicians are experts in their field as have in-depth knowledge about the working of the appliance. They try to repair your appliance at minimal costs by repairing instead of simply replacing parts. If at all a replacement is required, they use genuine parts. Authorized technicians offer a warranty for their services and parts replaced. San Diego Appliances Repair Company is one of the leading companies that offers appliance repair services in San Diego County for various brands of household appliances. We have a team of expert LG appliance repair technicians to ensure that your LG appliance continues to function seamlessly.
Contact us:
When it comes to home appliances, one of the leading names is LG. Whether it's for your kitchen or laundry or cleaning your house, you may be using some or the other LG product. The good thing about LG products is that they are made with pretty innovative technology and are definitely more reliable. However, an LG product just like any other product is likely to malfunction to. In such situations, it's best to hire an expert LG appliance repair technicians. Let us take a look at some of the LG household appliances and the issues you may face with them: