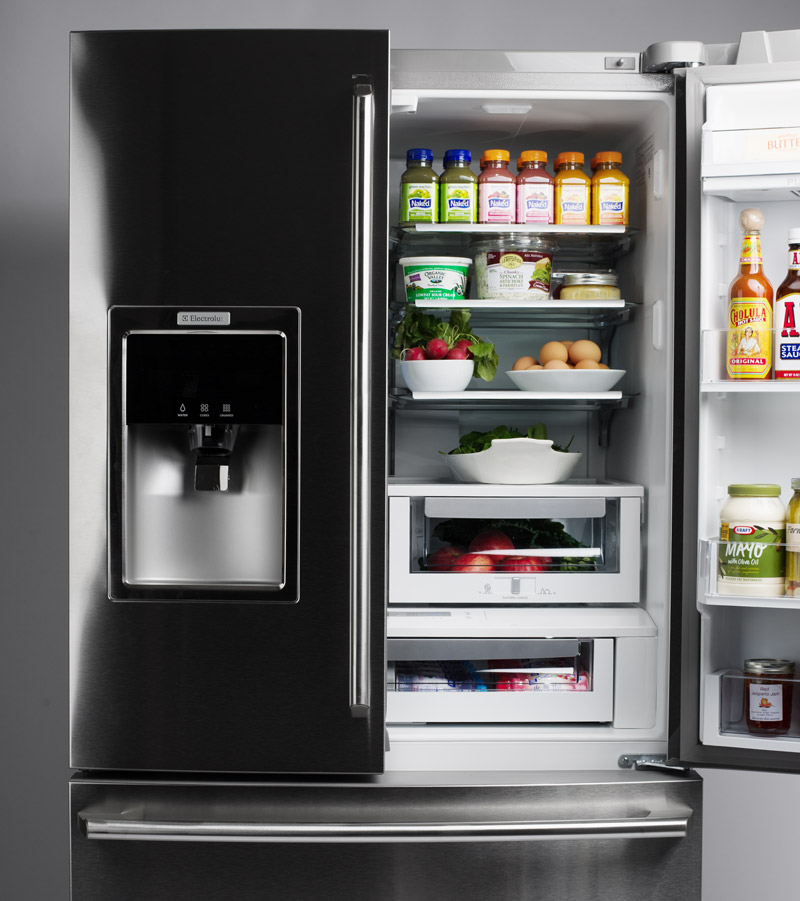 Fridge is making loud noises
Freezer doesn't freeze goods
Fridge is leaking
Water dispenser is not working
Ice maker stopped working altogether
Non-functioning fridges are a huge inconvenience to you and your families lifestyle. Our technicians at San Diego Appliances Repair company are experienced and prepared at all times to fix your fridge no matter what style it is:
French door refrigerator
Side-by-side
Single-door refrigerator
Single-door freezer and more!
Electrolux is the second largest household appliance manufacturer in the world. Electrolux fridges function on efficiency and durability. Sometimes appliances malfunction but the best advice we can offer is repairing your Electrolux fridge if this happens. By repairing and maintaining your Electrolux fridge over time you will be spending less money, time and energy in the long run. Your appliance will show less malfunctions over time and you will not have to purchase a whole new fridge and go through the repair process repeatedly. If you are looking for a same-day, reliable Electrolux fridge repair San Diego Appliances Repair company is your go to! Call us today or visit us online to book your same-day appliance repair today!
Contact us:
Electrolux refrigerators are one of the top brands of appliances and have been existent for almost a century. Although they are built to last, overtime problems can arise. If problems arise with your fridge you know that it is time to take action right away! This doesn't necessarily mean that you have to go out and purchase a whole new fridge but you do need to have it repaired to avoid further damage. When you choose San Diego Appliances Repair company your service call is free and you receive a full warranty on your repair. Don't let your Electrolux fridge cause hassle and stress in your life, simply call San Diego Appliances Repair company technicians and get your life back on track in no time! Common Electrolux Fridge problems: