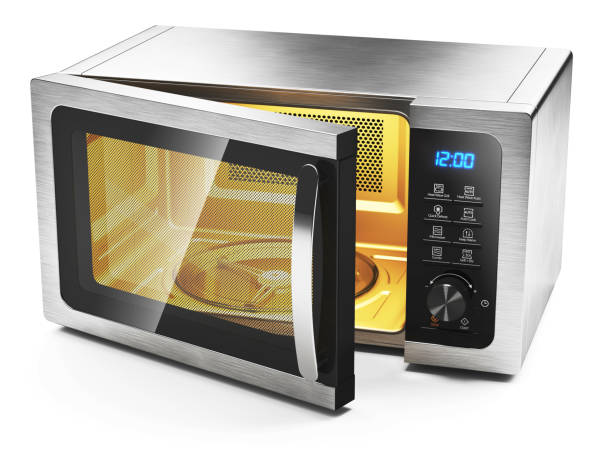 Microwave ovens have become an essential kitchen appliance, providing convenience and efficiency in heating and cooking. With numerous options available in the market, it can be challenging to choose the right one. To help you make an informed decision, here's a review of some of the best microwave ovens from well-known manufacturers:
Panasonic NN-SN936B Countertop Microwave Oven
Panasonic is a trusted brand in the world of home appliances, and their NN-SN936B countertop microwave oven doesn't disappoint. With a spacious interior and 2.2 cubic feet of cooking capacity, this microwave offers inverter technology for even cooking and reheating. It also features sensor cooking options and a sleek stainless steel design.
Breville BMO850BSS1BUC1 Smart Oven Air Fryer Microwave
Breville is known for innovative kitchen appliances, and this model combines a microwave with an air fryer. It's perfect for those looking for versatility in cooking methods. With features like Element iQ and pre-programmed settings, you can defrost, reheat, bake, and even air fry with precision.
Samsung MS11K3000AS Countertop Microwave Oven
Samsung's MS11K3000AS offers a balance of performance and style. It comes with ceramic enamel interior for easy cleaning and durability. The sensor cooking technology adjusts cooking time and power level for optimal results. The sleek design and affordable price make it a popular choice.
LG LMV2031ST Over-the-Range Microwave Oven
LG's LMV2031ST is designed to save counter space by being installed over the range. It features a sensor cooking system that adjusts cooking time and power based on the humidity levels inside the microwave. The ExtendaVent technology also helps capture smoke and steam from cooking.
Toshiba EM131A5C-BS Microwave Oven with Smart Sensor
Toshiba's EM131A5C-BS is equipped with smart sensor cooking technology, which detects humidity levels and adjusts cooking time and power accordingly. The large digital display and user-friendly control panel make it easy to operate, and the stainless steel exterior adds a touch of modernity to your kitchen.
GE Profile PEB9159SJSS Countertop Microwave Oven
The GE Profile PEB9159SJSS offers both microwave and convection cooking options, allowing you to bake and roast in addition to regular microwave functions. It has a spacious 1.5 cubic feet capacity and sensor cooking controls for precise results.
Sharp SMC0710BB/BW Microwave Oven
Sharp's SMC0710BB/BW is a compact yet powerful microwave oven that's great for smaller kitchens or dorm rooms. Despite its size, it offers sensor cooking and a turntable for even heating. The stylish design and easy-to-use controls make it a convenient choice.
Cuisinart CMW-200 Convection Microwave Oven
Cuisinart's CMW-200 is a versatile microwave that also functions as a convection oven. It comes with multiple cooking options and pre-programmed settings, making it ideal for a wide range of dishes. The brushed stainless steel exterior adds a touch of elegance.
Whirlpool WMC20005YB Countertop Microwave Oven
Whirlpool's WMC20005YB is a compact microwave that fits easily on countertops. Despite its small size, it offers 750 watts of cooking power and a range of preset cooking options. Its simplistic design and budget-friendly price make it suitable for basic heating and cooking needs.
AmazonBasics Microwave Oven
AmazonBasics offers a budget-friendly option that's great for basic heating and reheating tasks. It's Alexa-enabled, allowing you to use voice commands for various functions. The compact size and straightforward controls make it a suitable choice for small spaces.
In conclusion, these microwave ovens from reputable manufacturers offer a variety of features and capabilities to meet different cooking needs. Whether you're looking for smart technology, convection cooking, or simple functionality, there's a microwave oven on this list that can enhance your kitchen experience. Always consider your cooking habits and preferences before making a purchase decision.
Are you in need of some appliance repairs in San Diego County? San Diego Appliance Repair Service is here to help! We offer professional and experienced technicians who can get the job done right. Don't wait, call us now and get your appliances fixed!
Contact us
(619) 719-5005
[email protected]