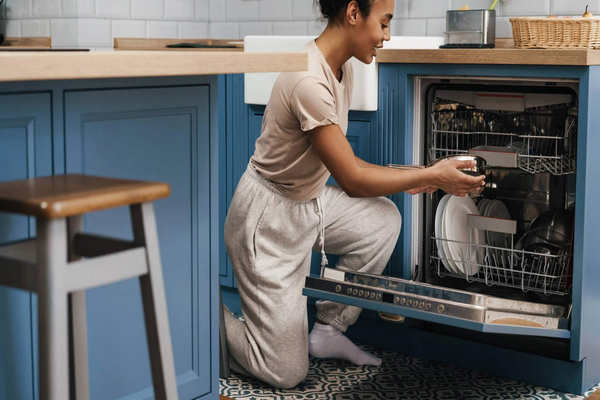 E09: Water is not heating
Faulty heating element – the heating element is damaged.
Water leaking into central unit – drain water, leave dishwasher with door open to dry. We recommend to contact a customer service if the problem occurs again.
Circulation pump is damaged. Incorrect connection of circulation pump – check connection of pump.
E22: Dirty or blocked filters
Damaged or clogged strainer – check for food residue or damage.
Electrical failure of the drain pump – pump needs to be replaced.
Water not draining – check filter for cleanliness, check pump for damage.
E25 Drain pump is blocked
Clean the water drain pump. We cannot imagine our lives without modern conveniences and appliances. If anything goes wrong with our 
household appliances
, namely with the
 dishwasher
, it impacts the level of our satisfaction and comfort greatly. If you are facing 
problems with your dishwasher
 or any other
 household appliances
,
call San Diego Appliance Repair
 at once. We are always ready to save you and your family from any discomfort and to provide you with the 
best dishwasher repair service
 all over 
San Diego County.
Whether your 
dishwasher isn't draining
 or isn't completing its cycle, or you have noticed a puddle of water under your 
dishwasher
, 
call us
 immediately. Our highly-qualified technicians provide friendly efficient 
service
and fix any faults your 
dishwasher
 may have. They 
repair all brand and models
of dishwashers wherever you bought it. Our experts are thoroughly trained on
any model of dishwasher
 engineering and how to provide a premium service experience. We are the 
leading dishwasher repair service
 provider all over
 San Diego County
. You won't found any better 
repair service provider
. We stand out among others due to our unsurpassed quality of work, warranty, fair quotes, superior performance, swift service, friendly attitude and extensive experience in dealing with 
household appliances repair
.
Contact us.
(619) 719-5005
[email protected]
Many people have been aware for a long time that modern household appliances are equipped with self-diagnostic capabilities. In fact, it turns out this way: when you turn on the dishwasher, it begins to check all of its nodes and components. If it does not detect, for example: resistance in the motor winding, the appropriate code is displayed on the screen.