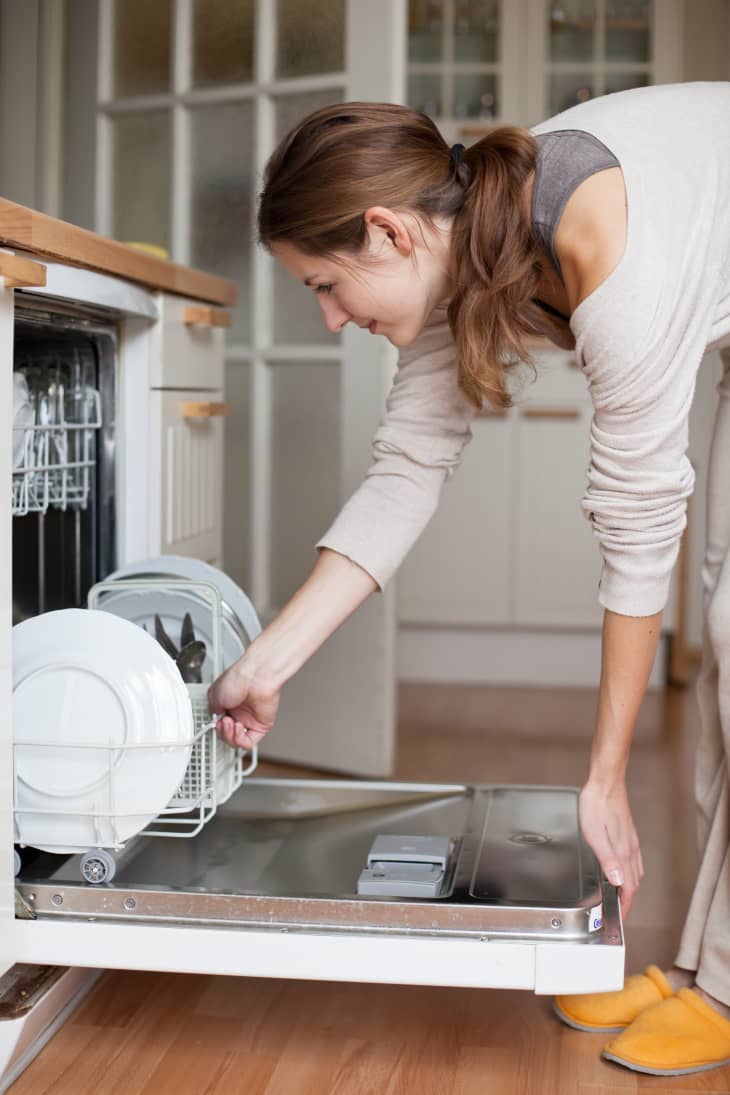 Don't Pre Rinse
Forget rinsing the dishes with hot water and you can save nearly 55,000 gallons of water per year! Dishwashers are made to take care of small food particles. Scrape your dishes thoroughly (larger particles can clog the dishwasher drain) and you should be good to go.
Fill the Dishwasher All the Way
Don't run a dishwasher that isn't full. Wait until you have a full load. If you're worried about dishes sitting dirty in the dishwasher for a few days, run them through the rinse and hold cycle.
Let Your Dishes Air Dry
Putting your dishes through the dry cycle can use a lot of energy. Dishes are dried inside the dishwasher with intense heat. Forget the dry cycle and just open the door of the dishwasher and let them air dry.
Reuse the Glasses
If your household is like most, you may find that glassware piles up, especially during the summer months when we are all running for cool drinks. Challenge your family to reuse their glassware instead of taking a new glass out of the cabinet for each drink.
Don't Wash Dishes During Peak Hours
Many energy companies charge more for energy usage during peak hours. If you use the delay or timer on your dishwasher, your dishes can get washed during off-hours. Or consider loading the dishes after dinner and then starting the dishwasher first thing in the morning.
Upgrade to Energy Efficient
When it comes time to replace your current dishwasher, choose a model that is energy efficient. New dishwashers use far less water than older models with most using a little over 6 gallons. The ones that are most efficient only use a little over a gallon of water per cycle. Less water also means less heating cost which can represent 60% of the cost of running your dishwasher. If your dishwasher is malfunctioning, a repair is usually more cost effective than a replacement. When your dishwasher needs help, call the San Diego County appliance repair experts at San Diego Appliance Repair Company. In most cases, we can get your dishwasher working again in one simple service call. Call us today for any of your appliance repair needs.
Contact us.
(619) 719-5005
[email protected]
The dishwasher is one of the most used and convenient household appliances of our day. And when you consider that washing by hand can use even more energy just in heating water alone, it makes sense that the dishwasher is the way to go for modern families. With summer upon us, air conditioning usage way up and more people around the house, it makes sense to use our dishwasher energy as responsibly as possible. Here at San Diego Appliance Repair Company, we're all about cutting energy bills and making our appliances run more efficiently. But not everyone can run out and buy new energy efficient appliances. Here are a 6 ways you can cut energy consumption (and those dreaded bills) with your current dishwasher.